go to content
register

sign in

sign up

sign up

sign in

sign out
nail art
viral trend: glazed donut nails 🍩
it's no surprise this trend went viral. this look is the perfect combination of elegance and glam!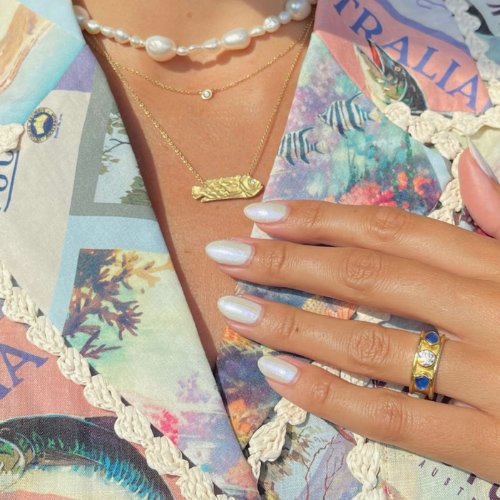 the glazed donut trend is absolutely one we can get behind. 🍩 here is our recipe to create the look yourself
step 1: paint a thin even layer of marshmallow
step 2: once the first shade is mostly dry, paint one coat of the expressie iced out FX topper
step 3: finish with an essie topcoat of your choice
want to advance it?
take a striping brush, drip it in the shade blanc, and paint gorgeous swirls on your nails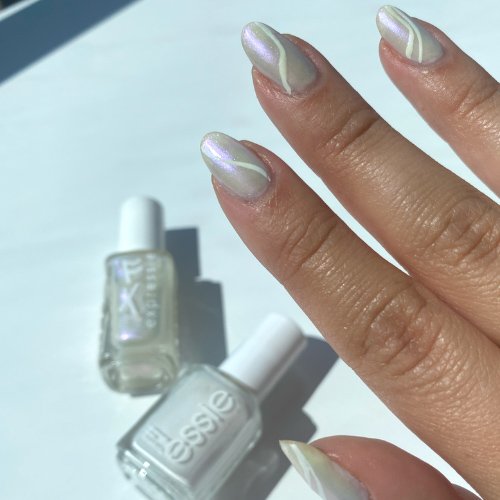 oh! and don't forget apricot cuticle oil ;)
---
essie
marshmallow
$10.00
sugary, soft and sweet. this lovely nail color is just totally irresistible. for french manicures, cloudy sheer white lacquer is confection perfection.DBP, Toluene and Formaldehyde free <p><span>&nbsp;</span></p> <p><strong><span>essie enamel product benefits:</span></strong></p> <ul style="list-style-type: disc;"> <li><span>extensive color palette with hundreds of shades&nbsp;</span></li> <li><span>high, glossy shine finish&nbsp;</span></li> <li><span>provides flawless coverage along with outstanding durability&nbsp;</span></li> <li><span>brush fits every nail size for streak-free application</span></li> </ul>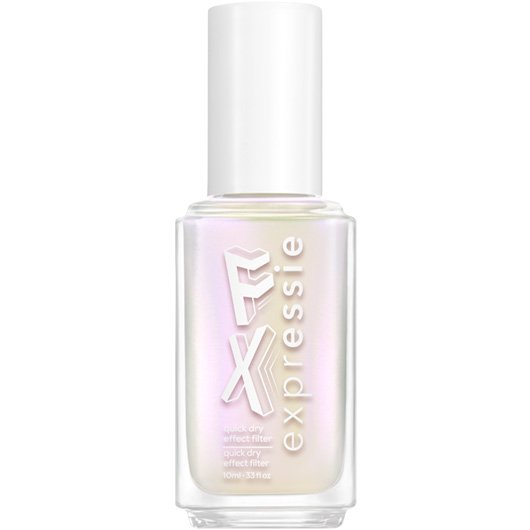 expressie
iced out FX
$10.00
<p> just chill and frost your fingertips using this quick dry nail polish with pearly white, duo-chrome pearls that shift from pink to purple to teal (shimmer) </p> <ul style="list-style: outside; ;"> <li> get maximum expression with minimum effort using the expressie FX by essie&reg; quick dry top coats. discover four unique formulas with infinite possibilities: oil slick FX, 24k gold FX, holo FX, and iced out FX. swipe these salon-inspired top coats over any expressie polish for a leveled-up look, or use them on bare nails to create a custom, negative-space effect.</li> <li> expressie, by essie, is our quick dry on-the-fly nail polish.</li> <li> one step color and shine formula dries in about a minute so you can grab, apply and dry on the fly. </li> <li> express yourself with a range of unconventional, trans-seasonal fast drying nail polish colors. </li> <li> our first ever angled brush for easy self-application with both hands, including your non-dominant hand. </li> <li> essie is impeccable, feminine and playful with a range of nail products, including: essie&reg; original, a collection of nuanced, on-trend enamel colors, gel couture&trade; longwear 2-step system, TREAT LOVE &amp; COLOR&trade; advanced color and strength, and new expressie, quick dry on-the-fly polish. </li> </ul> <center><a href="/nail-polish/whats-new/expressie-fx">see the collection</a></center>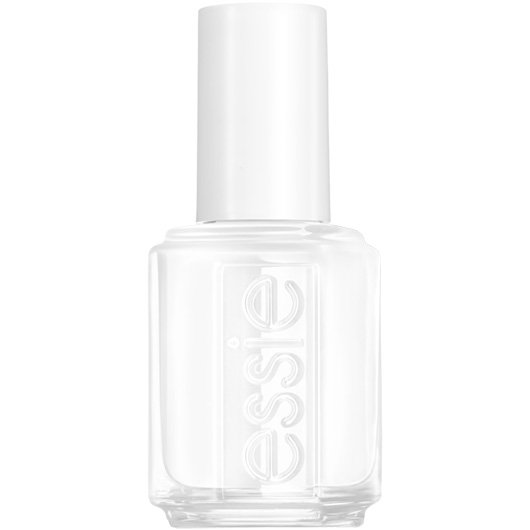 essie
blanc
$10.00
brush on the perfect french manicure tip with ease. full coverage, pure snowy white lacquer creates an elegant, smooth line every time.DBP, Toluene and Formaldehyde free. <p><span>&nbsp;</span></p> <p><strong><span>essie enamel product benefits:</span></strong></p> <ul style="list-style-type: disc;"> <li><span>extensive color palette with hundreds of shades&nbsp;</span></li> <li><span>high, glossy shine finish&nbsp;</span></li> <li><span>provides flawless coverage along with outstanding durability&nbsp;</span></li> <li><span>brush fits every nail size for streak-free application</span></li> </ul>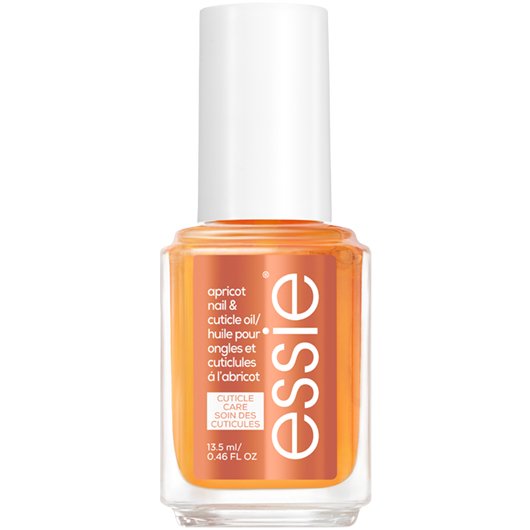 cuticle care
apricot cuticle oil
$11.00
essie&reg; apricot cuticle oil absorbs quickly to instantly condition and protect cuticles from dryness, and provide nourishing moisture.<br /> <div>&nbsp;</div>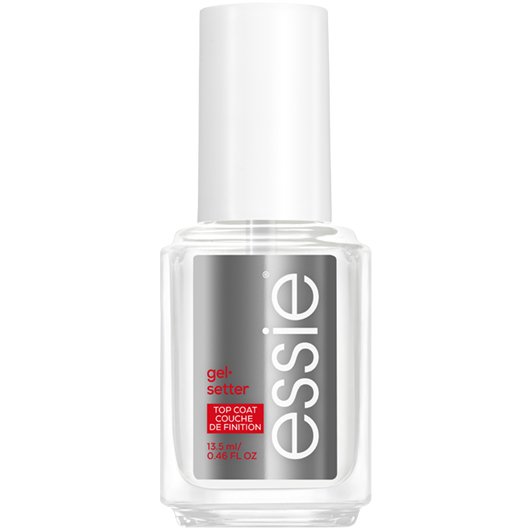 top coat
gel-setter
$11.00
<style type="text/css"> p.p1 {margin: 0.0px 0.0px 0.0px 0.0px; font: 12.0px 'Lucida Grande'; color: #000000} </style> <p class="p1">A clear topcoat that will give your nails gel-like essie color and shine day after day.</p>
---