go to content
register

sign in

sign up

sign up

sign in

sign out
nail art
trailblazing french
this fall, hang up the heels and hike it up … you're going off the grid in
step 1: apply a thin coat of your favorite essie base coat.
step 2: polish a multi mani using shades off the grid, bold and boulder, risk-takers only and force of nature.
step 3: with a fine detail brush add a complimenting french tip to each nail.
step 4: finish with your favorite glossy essie topcoat.
---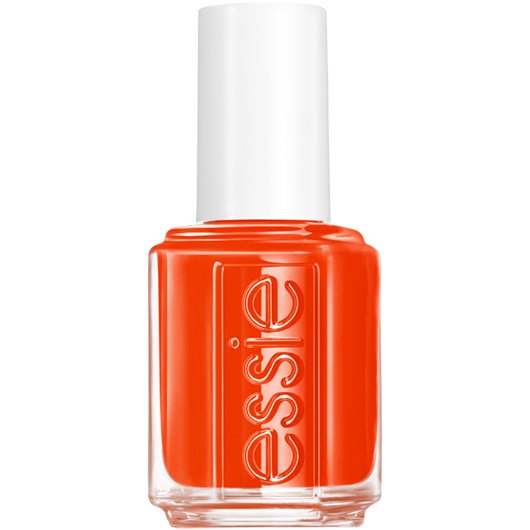 essie
risk takers only
$9.00
<p>no risk, no reward. you won&rsquo;t regret taking a chance on this vibrant orange nail polish with red undertones (cream) </p> <ul style="list-style: outside;"> <li>inspired by earthy neutrals, essie introduces its fall 2022 collection that showcases the chicest colors found in nature. this glam-yet-grounded lineup encompasses an array of six statement shades fit for any true fashion trailblazer. dare to take a walk on the wild side as you go off the grid with essie in hand! </li> <li> salon quality formula for flawless coverage.</li> <li>our exclusive easy glide brush for quick, even professional application on nails.</li> <li>from the essie collection, which has produced more than 1,000 shades and counting. </li> <li>over&nbsp;a thousand nuanced colors, essie original nail polish takes from the latest fashion and cultural trends to make your manicure possibilities endless, with a wink and story always on hand.&nbsp;&nbsp;your partner for playful inspiration. </li> </ul> <center> <a href="/nail-polish/whats-new/fall-2022">see the collection</a>&nbsp;</center>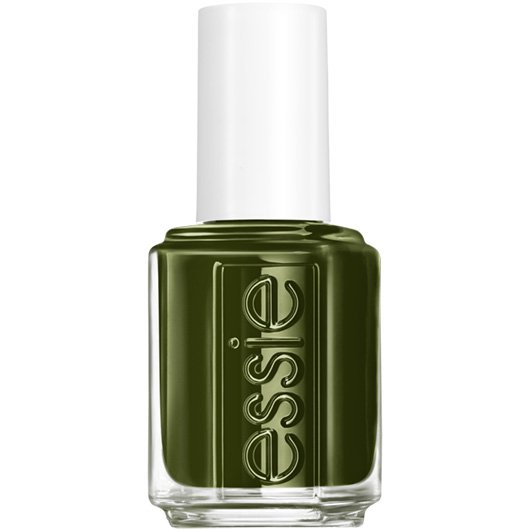 essie
force of nature
$9.00
<p>take charge and forge your own path sporting this deep forest green nail polish with yellow undertones (cream) </p> <ul style="list-style: outside;"> <li>inspired by earthy neutrals, essie introduces its fall 2022 collection that showcases the chicest colors found in nature. this glam-yet-grounded lineup encompasses an array of six statement shades fit for any true fashion trailblazer. dare to take a walk on the wild side as you go off the grid with essie in hand! </li> <li> salon quality formula for flawless coverage.</li> <li>our exclusive easy glide brush for quick, even professional application on nails.</li> <li>from the essie collection, which has produced more than 1,000 shades and counting. </li> <li>over&nbsp;a thousand nuanced colors, essie original nail polish takes from the latest fashion and cultural trends to make your manicure possibilities endless, with a wink and story always on hand.&nbsp;&nbsp;your partner for playful inspiration. </li> </ul> <center> <a href="/nail-polish/whats-new/fall-2022">see the collection</a>&nbsp;</center>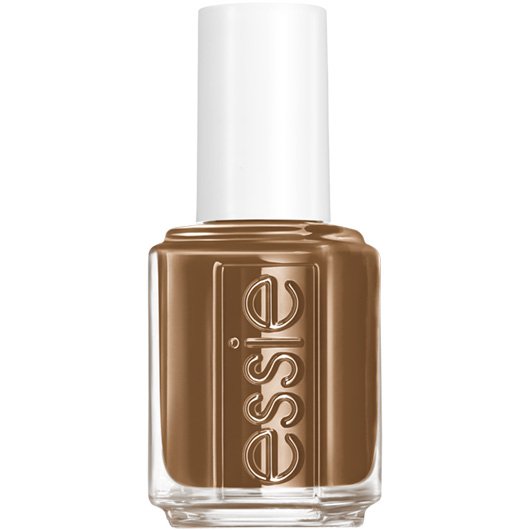 essie
off the grid
$9.00
<p>the view from the top is well worth the climb. reach new heights with this midtone, neutral tan&nbsp; nail polish with yellow undertones (cream) </p> <ul> <li>inspired by earthy neutrals, essie introduces its fall 2022 collection that showcases the chicest colors found in nature. this glam-yet-grounded lineup encompasses an array of six statement shades fit for any true fashion trailblazer. dare to take a walk on the wild side as you go off the grid with essie in hand! </li> <li> salon quality formula for flawless coverage.</li> <li>our exclusive easy glide brush for quick, even professional application on nails.</li> <li>from the essie collection, which has produced more than 1,000 shades and counting. </li> <li>over&nbsp;a thousand nuanced colors, essie original nail polish takes from the latest fashion and cultural trends to make your manicure possibilities endless, with a wink and story always on hand.&nbsp;&nbsp;your partner for playful inspiration. </li> </ul> <center> <a href="/nail-polish/whats-new/fall-2022">see the collection</a>&nbsp;</center>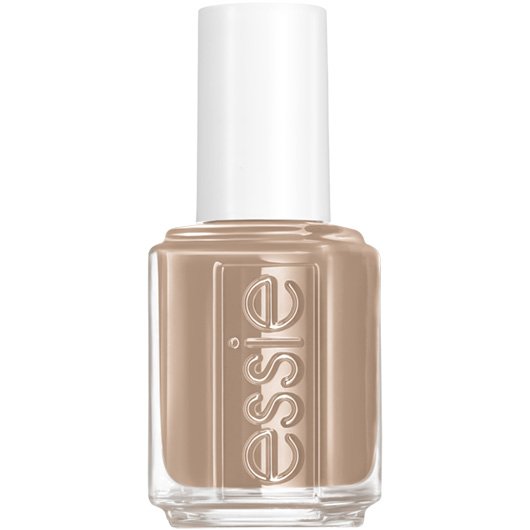 essie
hike it up
$9.00
<p>the view from the top is well worth the climb. reach new heights with this midtone, neutral tan&nbsp; nail polish with yellow undertones (cream) </p> <ul style="list-style: outside;"> <li>inspired by earthy neutrals, essie introduces its fall 2022 collection that showcases the chicest colors found in nature. this glam-yet-grounded lineup encompasses an array of six statement shades fit for any true fashion trailblazer. dare to take a walk on the wild side as you go off the grid with essie in hand! </li> <li> salon quality formula for flawless coverage.</li> <li>our exclusive easy glide brush for quick, even professional application on nails.</li> <li>from the essie collection, which has produced more than 1,000 shades and counting. </li> <li>over&nbsp;a thousand nuanced colors, essie original nail polish takes from the latest fashion and cultural trends to make your manicure possibilities endless, with a wink and story always on hand.&nbsp;&nbsp;your partner for playful inspiration. </li> </ul> <center> <a href="/nail-polish/whats-new/fall-2022">see the collection</a>&nbsp;</center>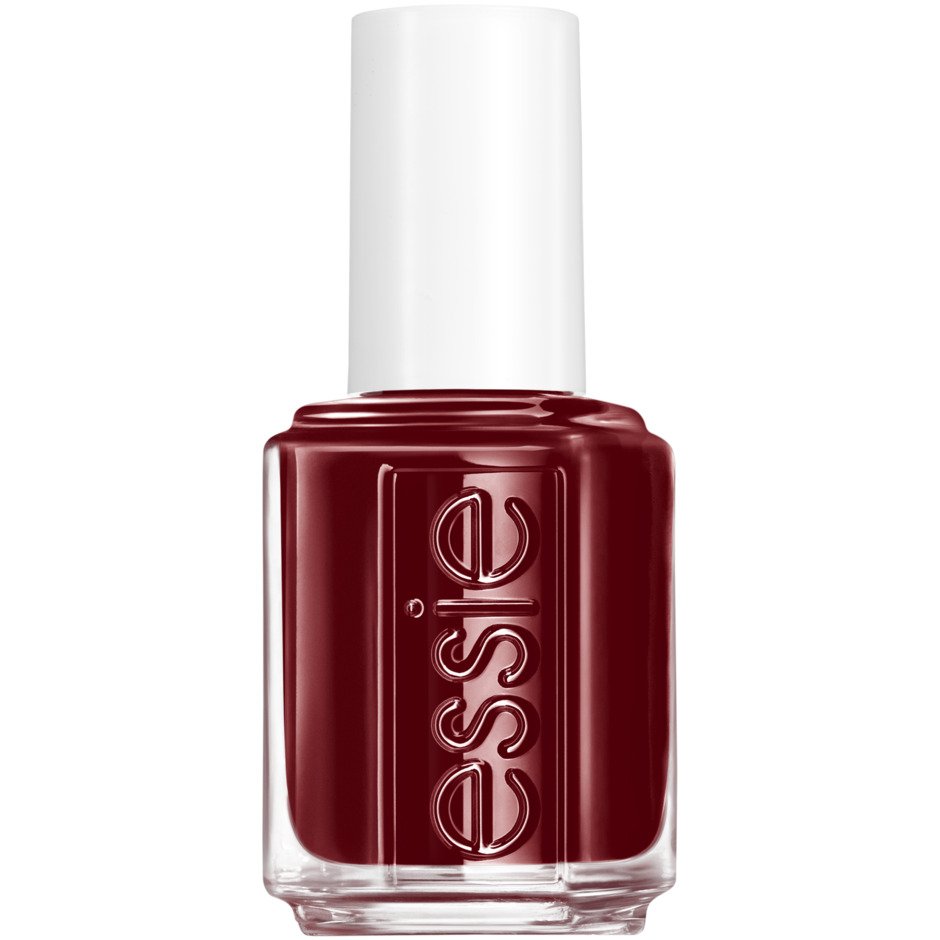 essie
berry naughty
$10.00
racy, wild and unapologetically sexy. this luscious, deep berry lacquer makes every night a night to remember. being bad never looked so good. <p><span>&nbsp;</span></p> <p><strong><span>essie enamel product benefits:</span></strong></p> <ul style="list-style-type: disc;"> <li><span>extensive color palette with hundreds of shades&nbsp;</span></li> <li><span>high, glossy shine finish&nbsp;</span></li> <li><span>provides flawless coverage along with outstanding durability&nbsp;</span></li> <li><span>brush fits every nail size for streak-free application</span></li> </ul>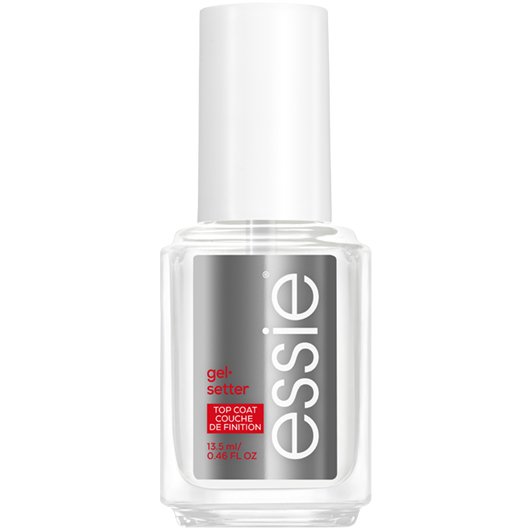 top coat
gel-setter
$11.00
<style type="text/css"> p.p1 {margin: 0.0px 0.0px 0.0px 0.0px; font: 12.0px 'Lucida Grande'; color: #000000} </style> <p class="p1">A clear topcoat that will give your nails gel-like essie color and shine day after day.</p>
---