go to content
register

sign in

sign up

sign up

sign in

sign out
top coats
matte about you
clear top coat that instantly transforms color from high-gloss to matte.
whether you're going for a quick-dry gloss, a plump look, or a soft-touch matte finish, an essie top coat finishes your perfect essie manicure.
see collection
about
instantly transform color from high-gloss to matte with this essie® matte about you top coat. the smooth, matte finish can be used with any essie enamel polish.
how to use
start with one coat of your favorite essie base coat.
apply two coats of essie color.
finish your salon-quality manicure with one coat of any essie top coat .
finally, to leave cuticles feeling hydrated and supple, apply essie apricot oil to the cuticle bed.
ingredients
we promise all our of formulas are 8* free, vegan, and committed to no animal testing!
*formulated without: formaldehyde, formaldehyde resin, dibutyl phthalate, toluene, xylene, camphor, ethyrl tosylamide, triphenyl phosphate
full ingredient list:
ETHYL ACETATE, BUTYL ACETATE, NITROCELLULOSE, SILICA, TRIMETHYL PENTANYL DIISOBUTYRATE, ADIPIC ACID/NEOPENTYL GLYCOL/TRIMELLITIC ANHYDRIDE COPOLYMER, ISOPROPYL ALCOHOL, STEARALKONIUM HECTORITE, CITRIC ACID
share with friends
---
complete manicure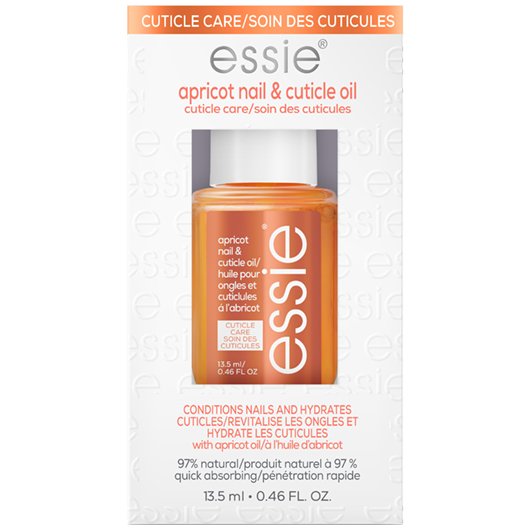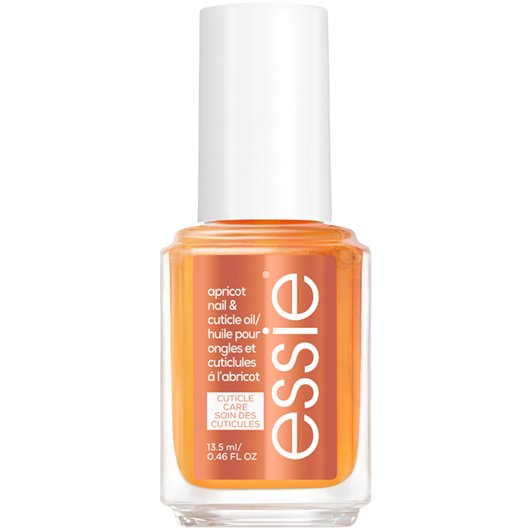 cuticle care
apricot cuticle oil
$11.00
essie&reg; apricot cuticle oil absorbs quickly to instantly condition and protect cuticles from dryness, and provide nourishing moisture.<br /> <div>&nbsp;</div>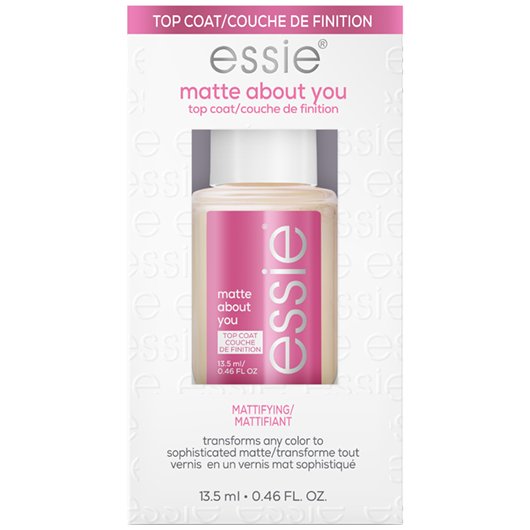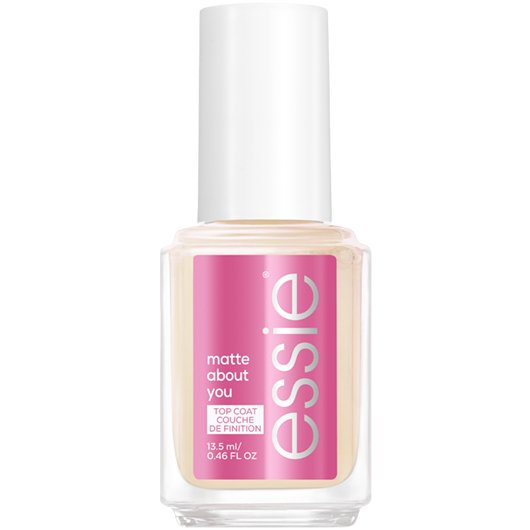 top coat
matte about you
$11.00
<style type="text/css"> p.p1 {margin: 0.0px 0.0px 0.0px 0.0px; font: 12.0px 'Lucida Grande'; color: #000000} </style> <p class="p1">Instantly transform color from high-gloss to matte with this essie&reg; matte about you top coat.<span class="Apple-converted-space">&nbsp; </span>The smooth, matte finish can be used with any essie enamel polish.</p>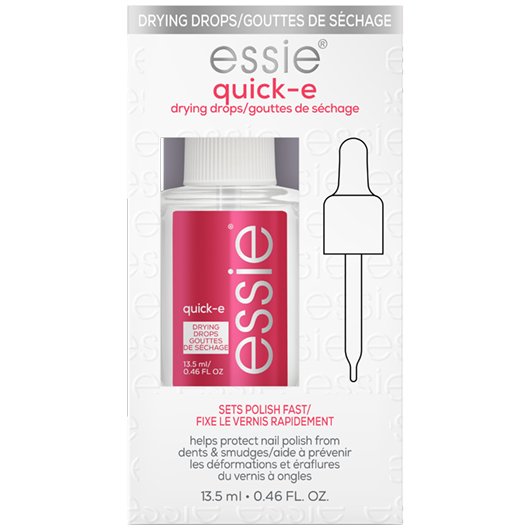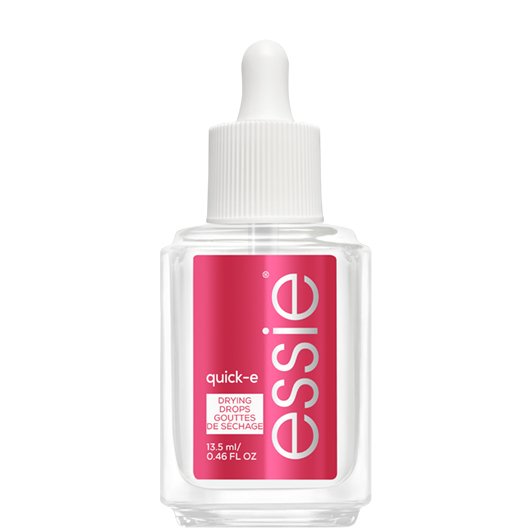 nail care
quick-e
$10.00
<style type="text/css"> p.p1 {margin: 0.0px 0.0px 0.0px 0.0px; font: 12.0px 'Lucida Grande'; color: #000000} </style> <p class="p1">set your manicure in a flash with quick-e fast-drying drops.<span class="Apple-converted-space">&nbsp; </span>protects nails from smudges, dents, nicks and scratches and reduces nail dry time for a speedy manicure.</p>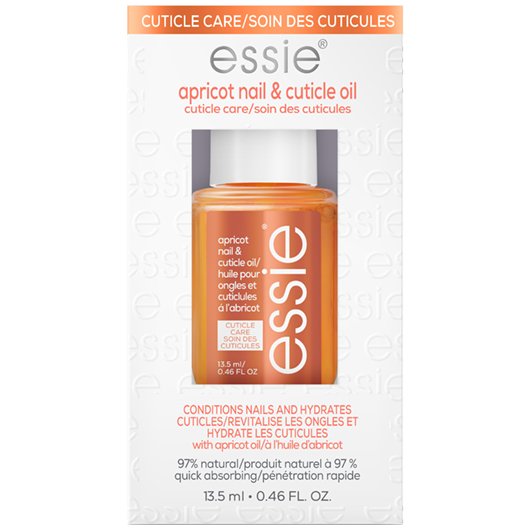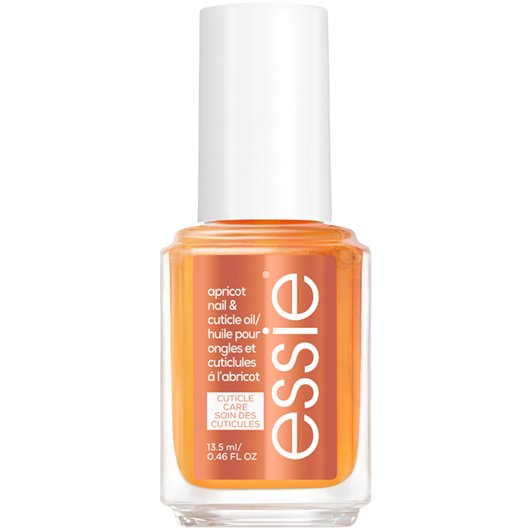 cuticle care
apricot cuticle oil
$11.00
essie&reg; apricot cuticle oil absorbs quickly to instantly condition and protect cuticles from dryness, and provide nourishing moisture.<br /> <div>&nbsp;</div>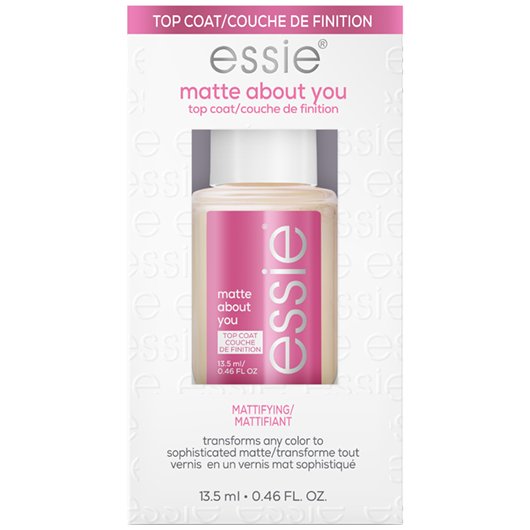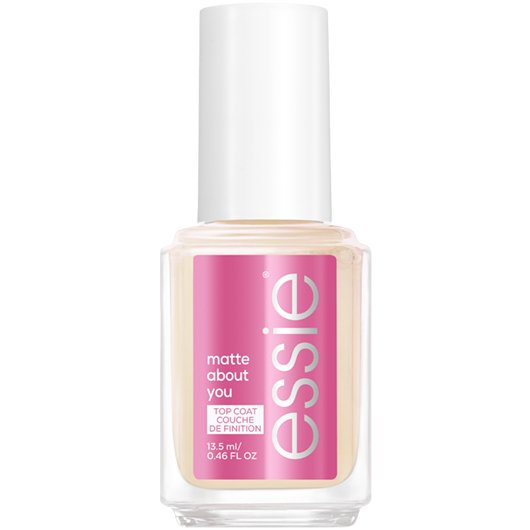 top coat
matte about you
$11.00
<style type="text/css"> p.p1 {margin: 0.0px 0.0px 0.0px 0.0px; font: 12.0px 'Lucida Grande'; color: #000000} </style> <p class="p1">Instantly transform color from high-gloss to matte with this essie&reg; matte about you top coat.<span class="Apple-converted-space">&nbsp; </span>The smooth, matte finish can be used with any essie enamel polish.</p>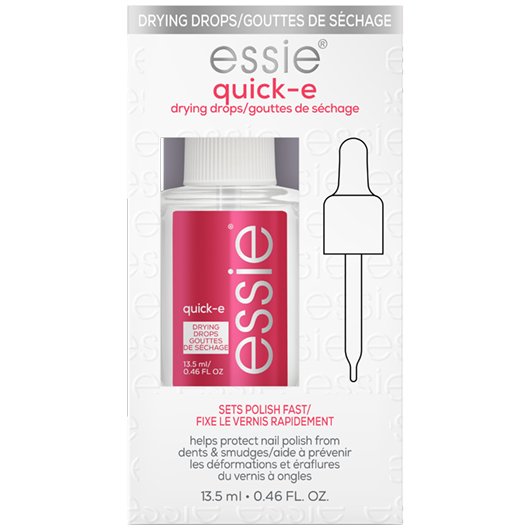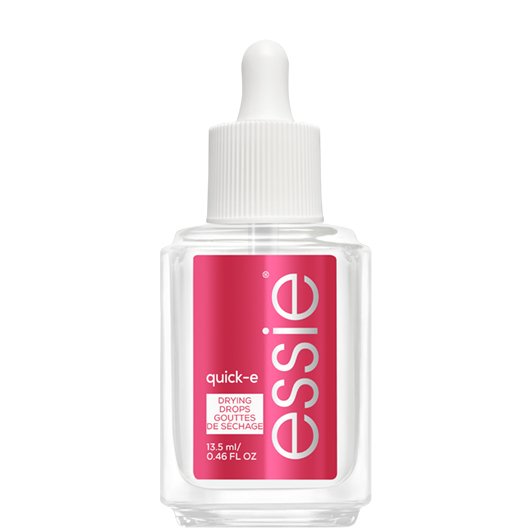 nail care
quick-e
$10.00
<style type="text/css"> p.p1 {margin: 0.0px 0.0px 0.0px 0.0px; font: 12.0px 'Lucida Grande'; color: #000000} </style> <p class="p1">set your manicure in a flash with quick-e fast-drying drops.<span class="Apple-converted-space">&nbsp; </span>protects nails from smudges, dents, nicks and scratches and reduces nail dry time for a speedy manicure.</p>
vote for your favorite shade to bring back - vault