go to content
essie
nail polish
base & top coats
nail care
nail art
inspiration
sweepstakes
find essie
essie pro
about us
faq
contact us
makeup.com
cookie settings
terms of use
privacy policy
sitemap
facebook
twitter
pinterest
youtube
tumblr
instagram
tips & trends
gel-like shine at-home
how to get gel-like nails at home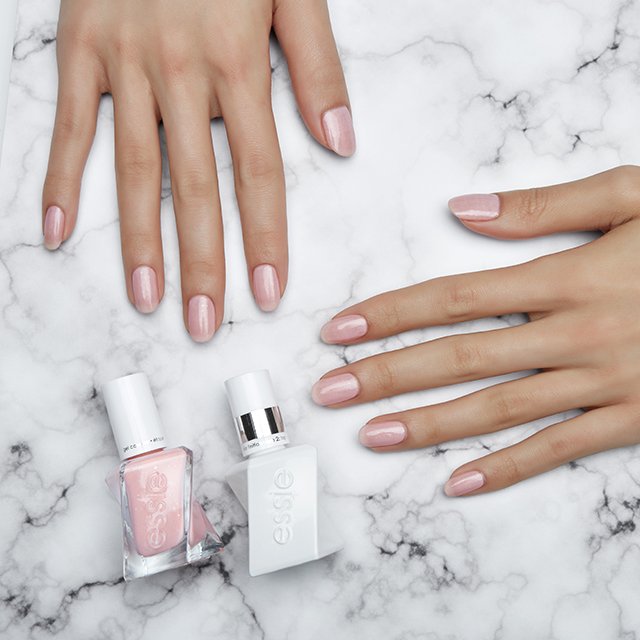 some moments call for quick nail polish changes or the ability to switch up your nail look. sometimes you want to commit to a nail color that shines on throughout the week. some nail polishes are available in a longwear formula which prolongs the wear of the nail color. essie gel couture longwear nail polish is a super easy 2-step system for long-lasting chip-resistant, fade-resistant, even coverage.
essie gel couture offers a range of classic and lustworthy nail colors, with a patent swerve stemmed brush, application at home is easy to apply:
step 1: after cleansing nails with nail polish remover, apply one layer of the chic essie gel couture nail polish shade that suits your mood (no base coat required!). add a second coat for more saturated color.
step 2: apply the specially formulated, platinum grade finish gel couture top coat to your manicure. this seals in the nail color and provides an instant gel-like shine.
pro tip: gel couture is formulated as a system. it's important to use the gel couture color and top coat together for maximum results and a couture essie manicure you can covet.
maybe you're completely new to this DIY nail polish thing. but you're working on it! and, goodness knows, essie loves a polish painter with ambition. here's the good news: with essie gel couture, you don't have to be a master manicurist to create masterful, long lasting manicures. the design of the brush, the smooth application of the formula and the speedy, streamlined process all help make essie gel couture the easiest way to get the look of salon look and gel-like shine right in the comfort of your very own home.
we did a ton of research and development to ensure that essie gel couture is easy to master. the simplicity of the system, the foolproof streak-free formula, and the precision brush help to make the process easy and surprisingly fun.
what's more – essie gel couture can be easily removed with acetone nail polish – making erasing mistakes no big deal. see rita remark's nail care tips for removal here. when you're trying to build skills and confidence, it's just the thing. now all you need to do is give it a go! just a little practice goes a long way. you can say the same about these lustworthy, longwearnail polish shades.
---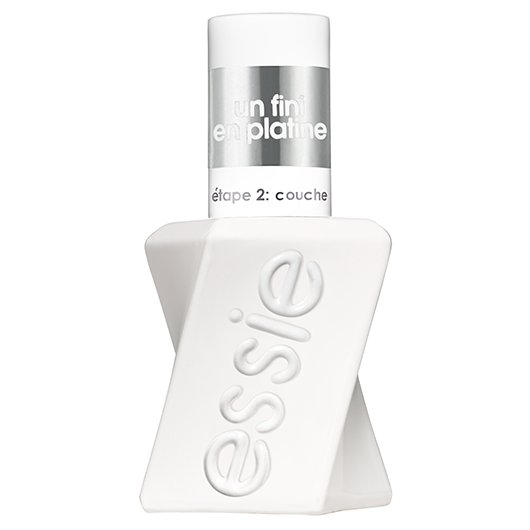 top coat
gel couture top coat
$11.50
<style type="text/css"> p.p1 {margin: 0.0px 0.0px 0.0px 0.0px; font: 12.0px 'Lucida Grande'; color: #000000} </style> <p class="p1">quick drying top coat that seals and helps protect, to magnify shine for an ultra-glossy flawless finish.<span class="Apple-converted-space"></span></p>
---