go to content
register

sign in

sign up

sign up

sign in

sign out
lip gloss nails: the new minimalist nail trend
the new neutral nail look for 2023 is lip gloss nails. consisting of a sheer pink base and a voluminous, glossy topcoat, this nail look is a hybrid of the glazed donut and jelly nail trends of previous seasons. learn how to get the lip gloss nail look with just 2 products below!
step 1: clean & prep
because lip gloss nails highlight your natural nails, the best way to achieve this look is to spend some time prepping. make sure that your nails are clean and well-scrubbed of your previous mani color. you don't want any nail polish residue residing since this could show through the sheer color.
step 2: perfect your nail canvas
this nail look suits all nails shapes; however, you'll want to invest some time when shaping your nails, so they are neat and even. if you have texture and ridges on your nail surface, try lightly buffing your nails to smooth out your nail surface.
step 3: apply a sheer pink nail polish
after your prep is complete, apply two coats of essie gel couture shade
bodice goddess
. this divine sheer pink nail polish with orchid undertones is universally flattering and provides that perfect blushing lip gloss look.
step 4: apply a glossy top coat nail polish
once your color has dried, apply the
gel couture top coat
. this will give that ultra-glossy flawless finish that makes this manicure really look like lip gloss. plus, this top coat will seal in your color and protect your look for an extra longwear manicure.
step 5: hydrate cuticles
lip gloss nails pair well with moisturized cuticles. at the end of your manicure, apply
apricot cuticle oil
to instantly condition your cuticle and provide a boost of nourishing moisture.
if you want to remix your lip gloss nails, add a coat of
birthday girl
between your first and second coat of bodice goddess. this will provide a luminous glow similar to your favorite shimmery lip gloss!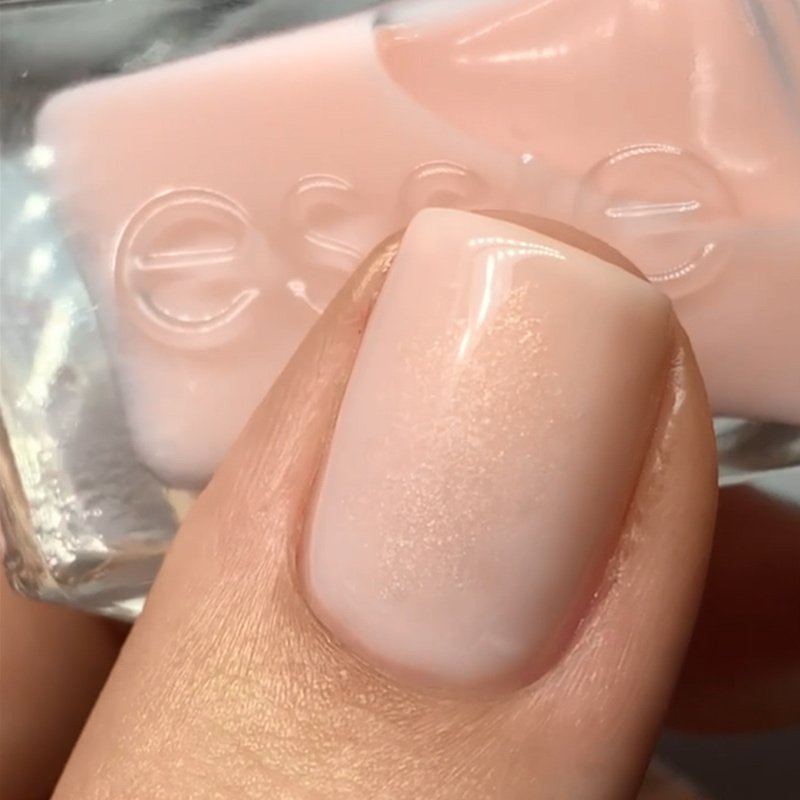 shop the lip gloss nail trend
gel couture
bodice goddess
$13.00
a divine lilac purple nail polish blushing with confident orchid overtones (sheer)
view details
top coat
gel couture top coat
$11.00
platinum grade finish top coat
view details
essie
birthday girl
$10.00
an iridescent sheer pink nail polish (glitter)
view details
cuticle care
on a roll apricot nail & cuticle oil
$15.00
roll-on cuticle hydration and nail conditioning in one swipe
view details