go to content
register

sign in

sign up

sign up

sign in

sign out
live your color in
get down with brown
find your perfect brown nail polish shade
take our essie color quiz to find what brown nail polish is made for you!
start quiz
let's get
get lost in the depths of coffee and chocolate browns and find comfort in creamy mid tones. brown has long been associated with reliability, healing, and strength. it's perfect for adding a little positive energy and warmth into colder months and acting as a reminder of the earth's raw and natural beauty.
best seller new
best seller new
best seller new
best seller new
best seller new
best seller new
best seller new
best seller new
do it up brown with our nail inspo
turn that brown upside down with this warm neutral multi-mani in fall nail colors. follow these steps for elegant nails that even nail newbies can do!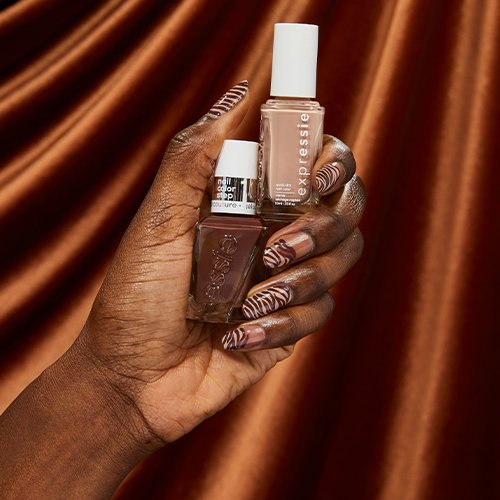 a zebra can't change its stripes, but you can borrow them with this wild abstract animal print mani! this brown design is elegant with a wild twist, making them the perfect holiday nails.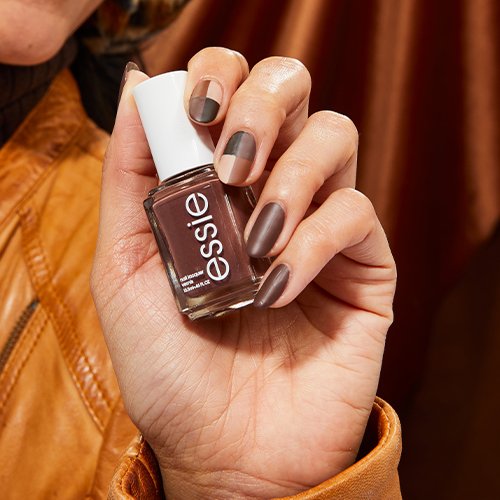 this nail art design inspired by a cozy cardigan print feels extra soft and velvety thanks to the matte top coat.
don't frown, pick up a brown!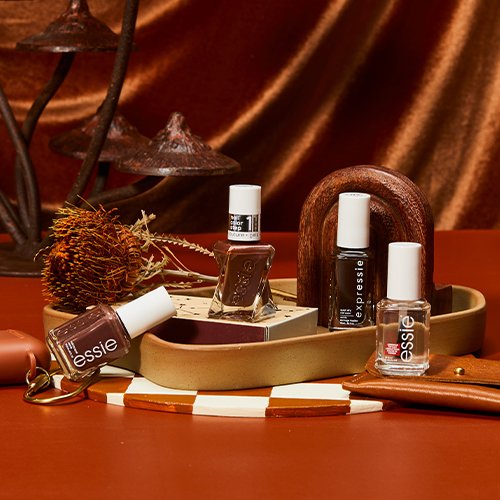 fall is finally here when green leaves start turning brown and all you want to do is sip hot chocolate by a log fire. it's also the perfect time to dress your nails up in fall shades. and guess what! we've compiled a selection of the most beautiful brown essie nail polishes just for you!
paint the town brown in '23
from fluffy cappuccinos and soothing hot chocolate to caramel candy and cinnamon buns, the best things in life are brown so why not add your nails to the list! essie brown nail polish is perfect for fall and winter and there's a whole range of cozy shades to choose from.
there's no color options that match your selections
try updating your filters to reveal more options