go to content
register

sign in

sign up

sign up

sign in

sign out
tips & trends
ready to get your mind blown? our pros have the kind of nail tip, nail trends, and nail advice you won't get anywhere else.
best in class knowledge to show you everything from how to do a manicure at home to the latest trending nail color trends. mind-blowing, insanely-useful and on-trend, always.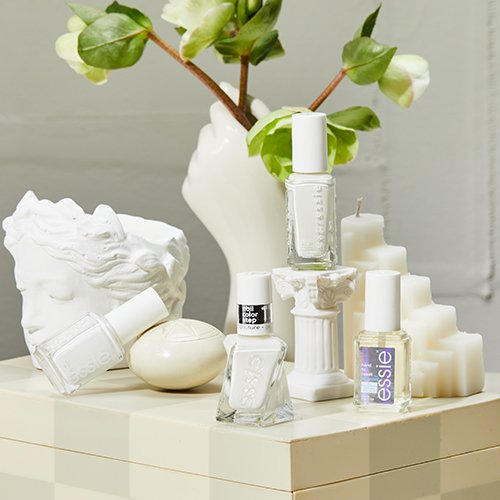 dreaming of a white winter? that first crisp snowfall accompanied by a refreshing early morning chill? we've compiled a list of essie nail polishes that spark the same winter joy as catching a snowflake on your tongue or putting the finishing touches on a lovingly made snowman.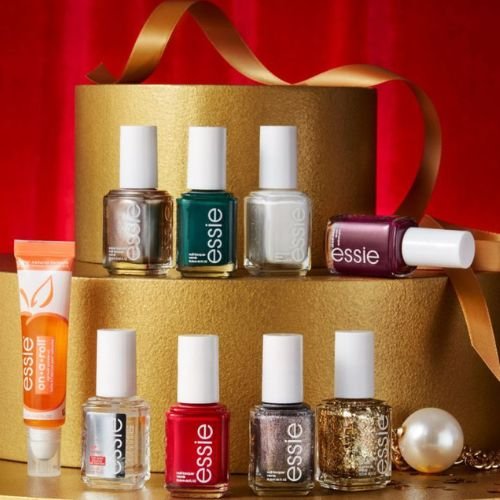 ready to ring in the holiday shopping season? use this guide to help pick the perfect nail polish for yourself and everyone on your gifting list. whether you're buying for friends, family, or co-workers this guide will match you with iconic essie shades and formulas based on their go-to jewelry style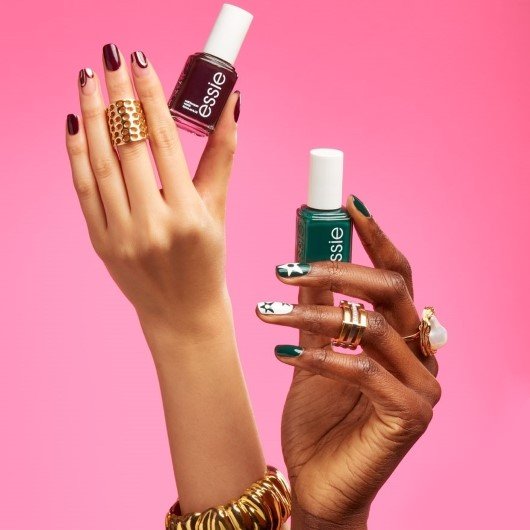 'tis the season for colorful and festive nail art. the holidays are one of the best times to step out of your comfort zone and try a new nail art design. nail trends this season are super sleek with minimalist french tips, negative-space looks, and colorful maximalist designs.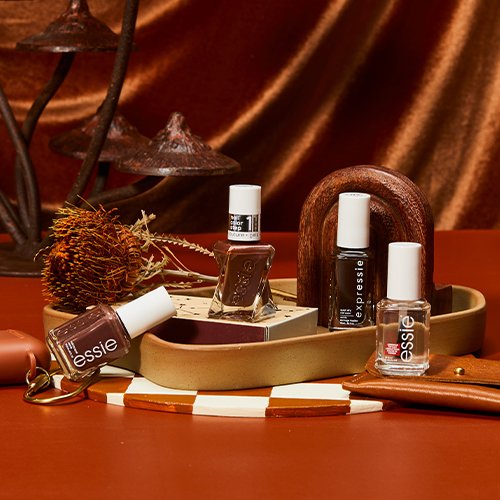 fall is finally here when green leaves start turning brown and all you want to do is sip hot chocolate by a log fire. it's also the perfect time to dress your nails up in fall shades. and guess what! we've compiled a selection of the most beautiful brown essie nail polishes just for you!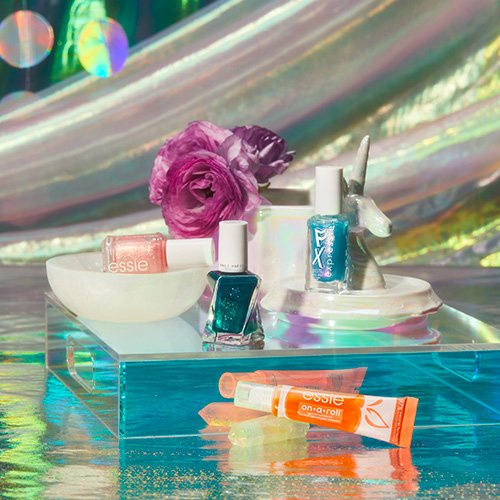 get ready to shine! fall nail colors are slipping into something more sequined this october with the sensational shimmers lineup of essie nail polish.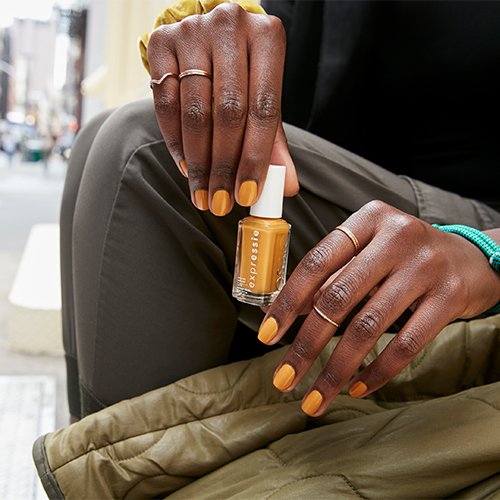 nail trends for fall 2023 are inspired by cozy days inside and exciting nights out. learn more about this season's biggest nail color trends for the best fall nail ideas!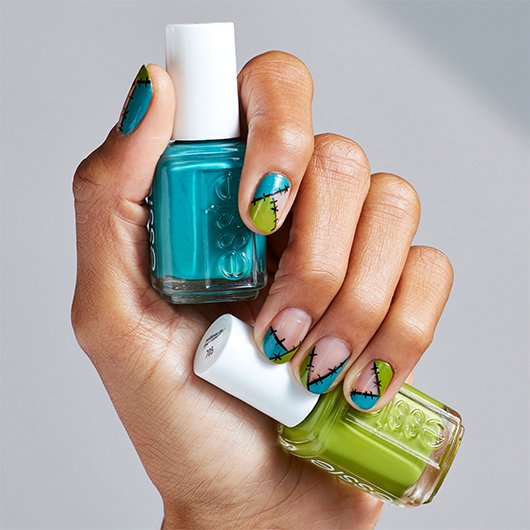 as summer fades into the rearview mirror, it's time to unleash your inner nail artist and prepare for the enchanting halloween season. and as we revealed the hottest summer nail trends of 2023, we're now unveiling this year's trending halloween nail art looks.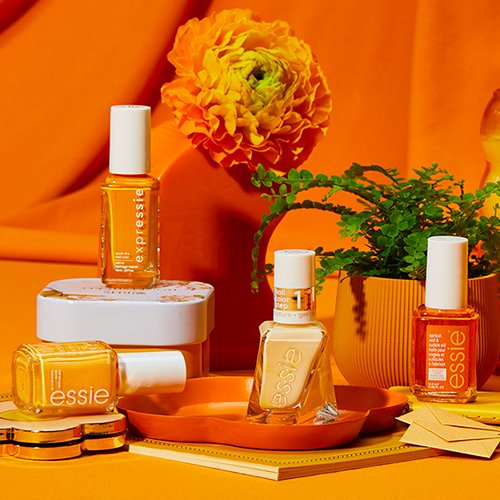 get all warm and fuzzy with the most feel-good fall nail colors around. essie's cheery palette of yummy yellow nail polish is just what we all need right now. from perky pastels and nifty neons to chipper sunflower and beyond, every last one is guaranteed to make you smile ☺️
got places to be? people to see? expressie is perfect for our on the go #essielove-ers! apply & dry on the fly because this one-step color & shine formula dries in about 1 minute! so... what can you create in a minute? check out some of our fall-time favorites below and don't forget to share your look with us on instagram or tiktok with #essielove 💅🏻✨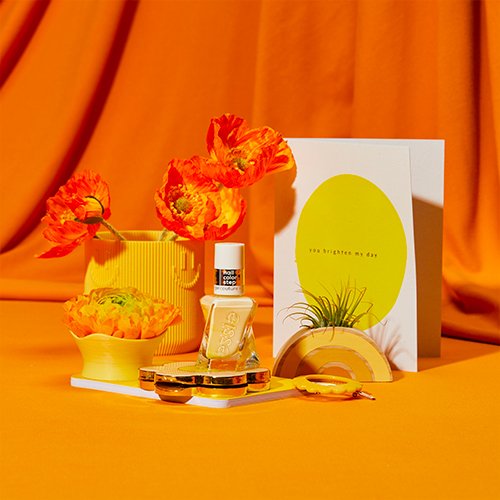 lip gloss nails, mermaidcore, natural manis - you name it! essie has all of the essentials to keep you perfectly on trend.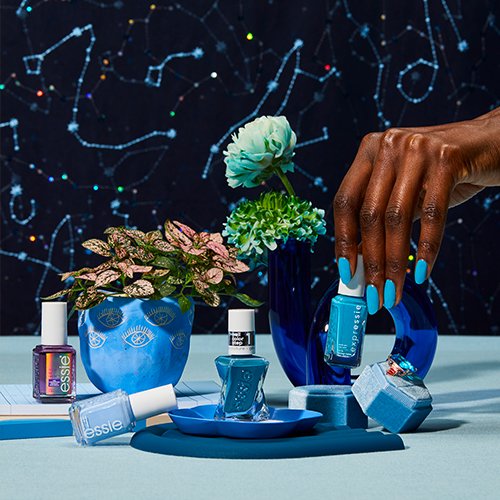 oh, have we got some blues for you! check out the headlines: from electric blue french tips to baby blue nail designs, summer nails are in for the royal (blue) treatment.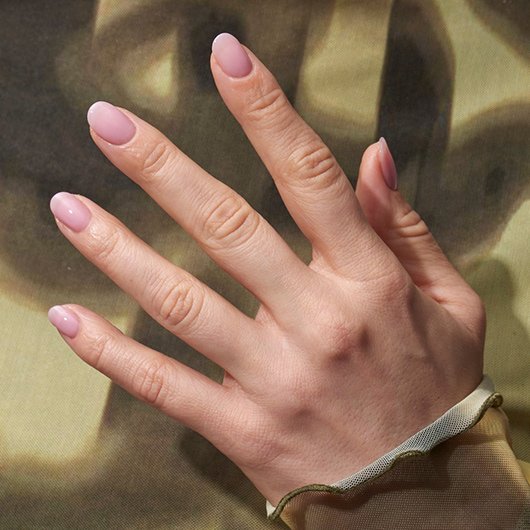 the new neutral nail look for 2023 is lip gloss nails. consisting of a sheer pink base and a voluminous, glossy topcoat, this nail look is a hybrid of the glazed donut and jelly nail trends of previous seasons. learn how to get the lip gloss nail look with just 2 products below!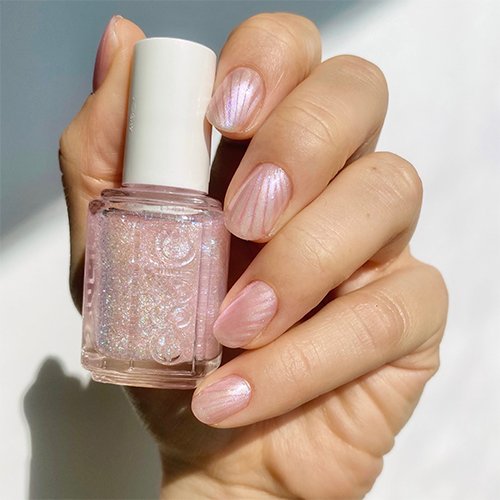 mermaidcore is the newest trend making a splash at award shows and on the runway. from pearl and shell-inspired accessories to semi-sheer fabrics and light blue sequins, this trend is all about channeling your inner mermaid.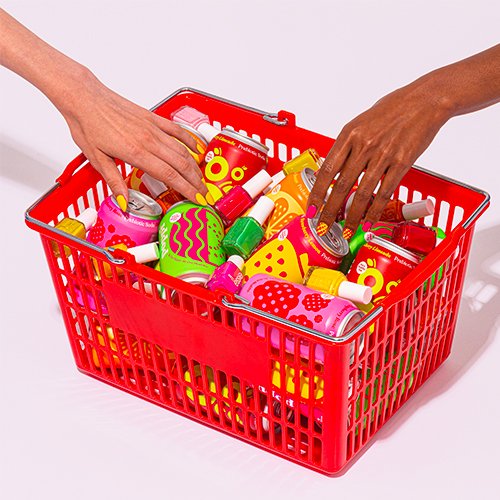 this summer, essie is teaming up with poppi to bring you summer nail designs inspired by poppi soda flavors and their joyfully colorful cans.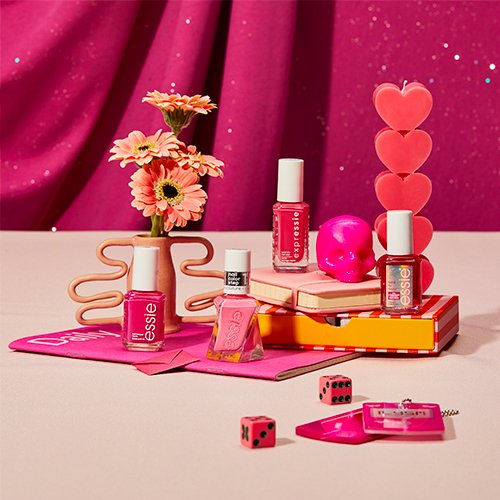 there's definitely something in the air. 2023 summer nail colors are positively strutting toward spirited pinks that have a thing or three to say. maybe it's that new movie about a certain iconic doll who's obsessed with pink? or maybe it's because the mousy pinks of the past are finally feeling empowered. whatever it is, we're calling it the new pink-a-tude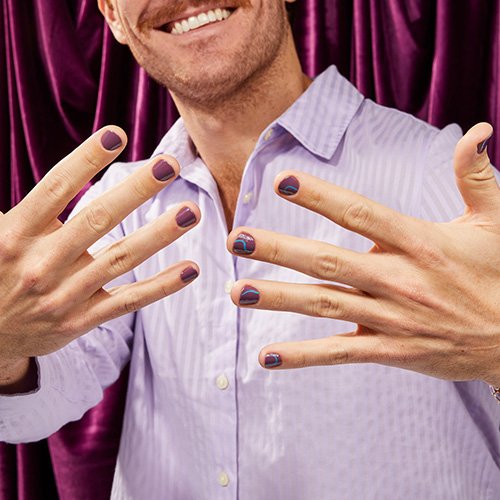 purple nails are officially having a moment!! lilac nail polish, a pop of luscious bright purple, or a smokey mauve shade – essie has the purple nail polish for you!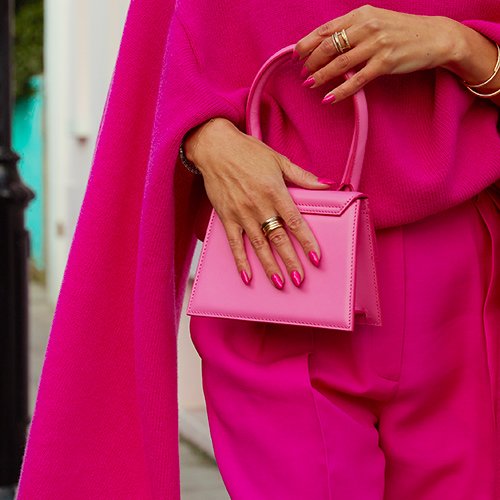 we're mani-festing nothing but good energy for summer 2023. nail color trends this season are all inspired by individuality, self expression, and optimism. from nostalgic primary colors to bold neutrals, learn more about these trending summer nail ideas below.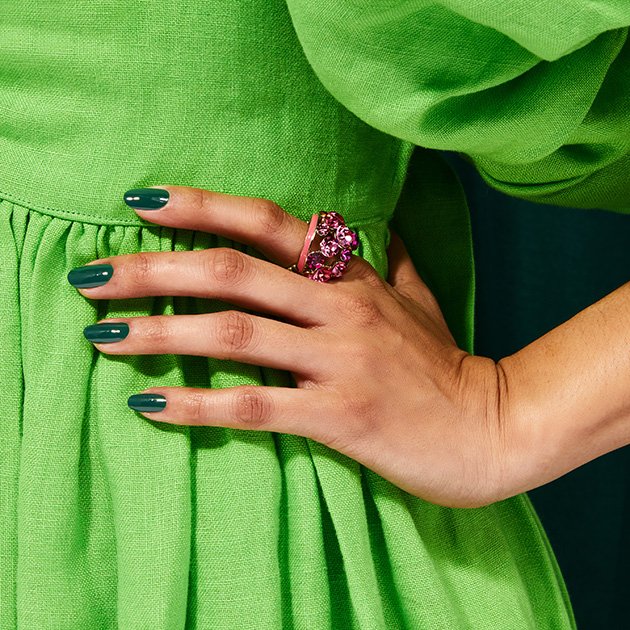 it is no secret that green is the hot color of 2023. from dark green to vibrant brights... our spring and summer green nail inspo is here! lets find which polish is perfect for you!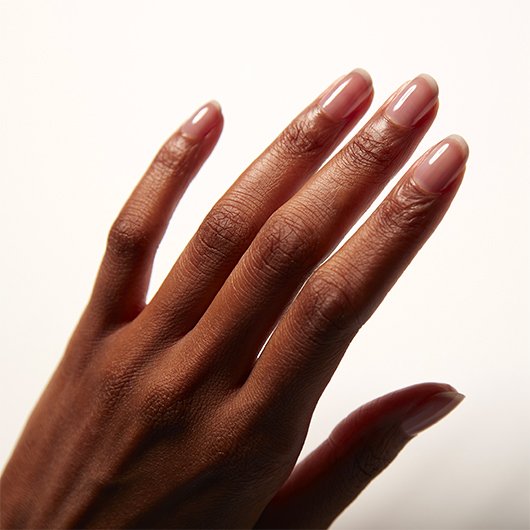 if you are experiencing problems like yellowing nails, nail ridges, and more, read below to learn from essie's lead global educator rita remark on how to fix and prevent some of these nail concerns.
french tip nails are a staple nail design that has been around since the 1930s. consisting of a sheet pink base color and a white tip, this nail look is timelessly chic. learn how to do a classic french manicure to elevate your at-home nail game.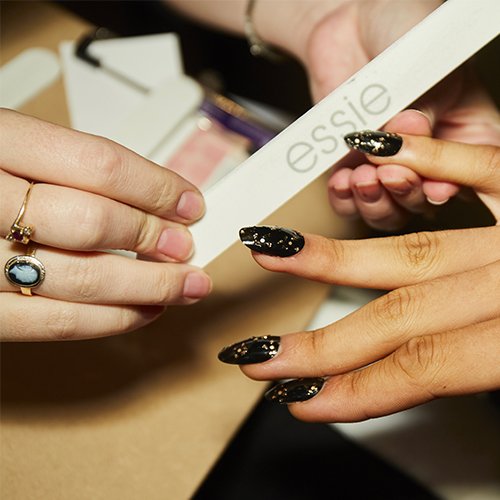 ready to play with new nail shapes? enjoy these tips and advice from essie lead global educator on how to find the best nail shape for your next manicure.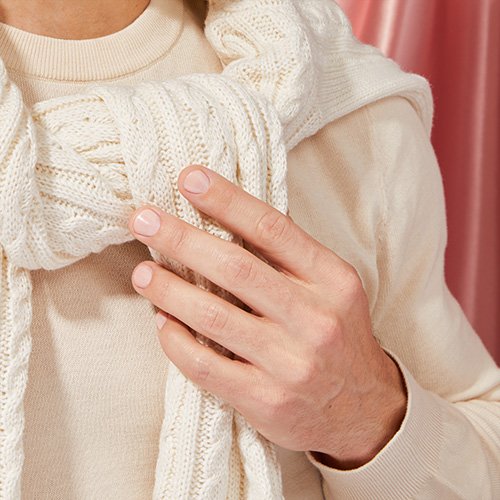 beige, taupe, brown, tan, creams, and more!! neutrals come in all hues - but here are just a few of our essie polish favorites!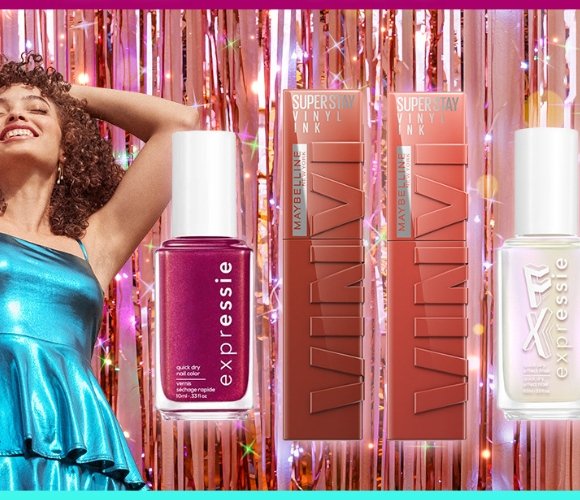 make this prom season one to remember with iconic essie nail art, Maybelline makeup, and Lulus dresses!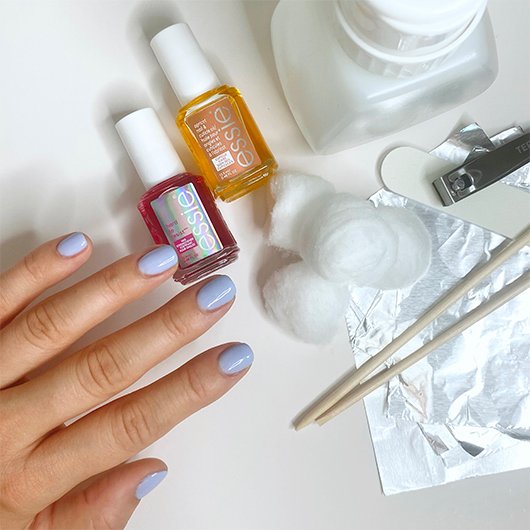 how to remove gel nails at home & treat damaged nails with nail care - essie.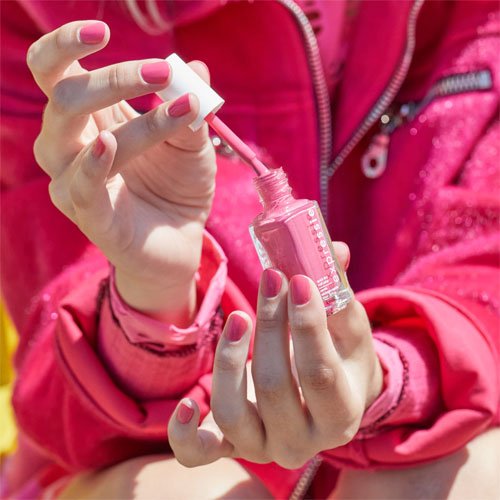 2023 is all about having your magenta moment – and this round up has our top magenta must-haves this year!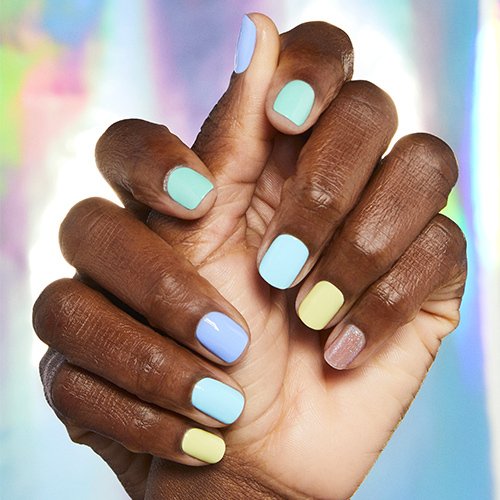 expect powerful pastel nail colors to welcome warmer days for the spring 2023 season and the best nail routine to help you care for your nails and cuticles.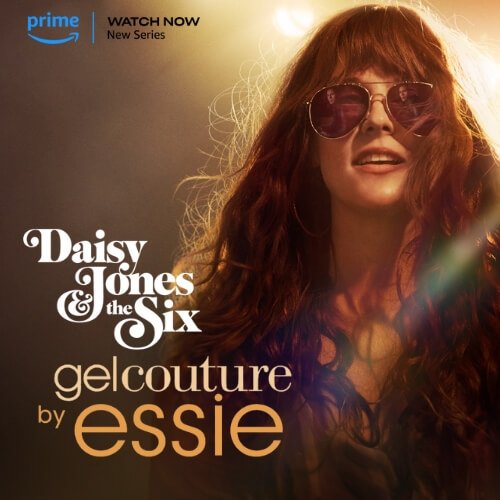 unleash your inner rockstar with spotlight worthy nail art inspired by the new amazon prime series daisy jones & the six!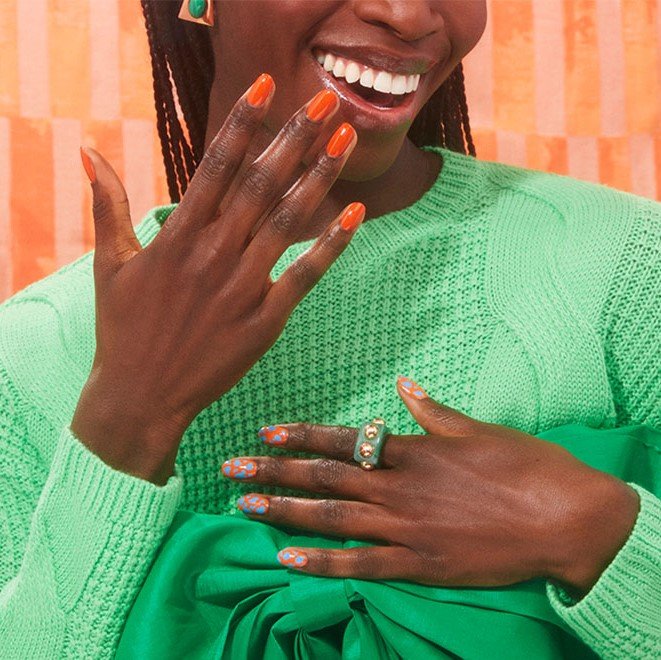 presenting our top 5 orange nail polishes. embrace the optimism of orange and let us help find the perfect orange for you!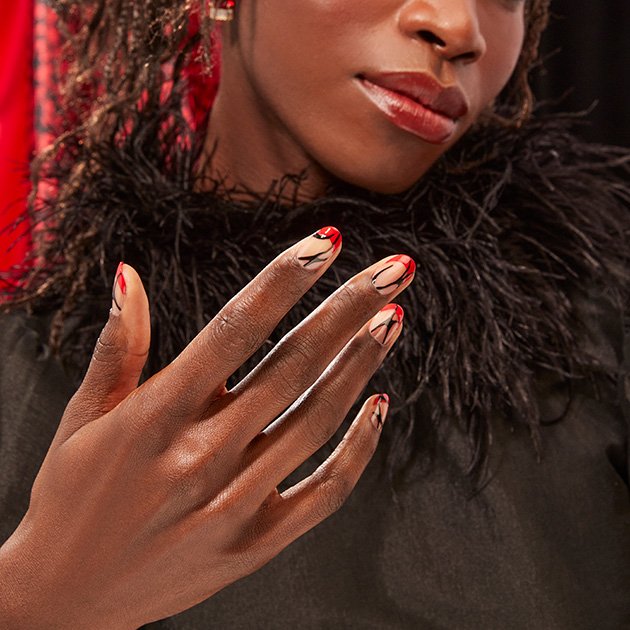 passionate. powerful. priceless. fuel the spark with essie's best red nail polishes.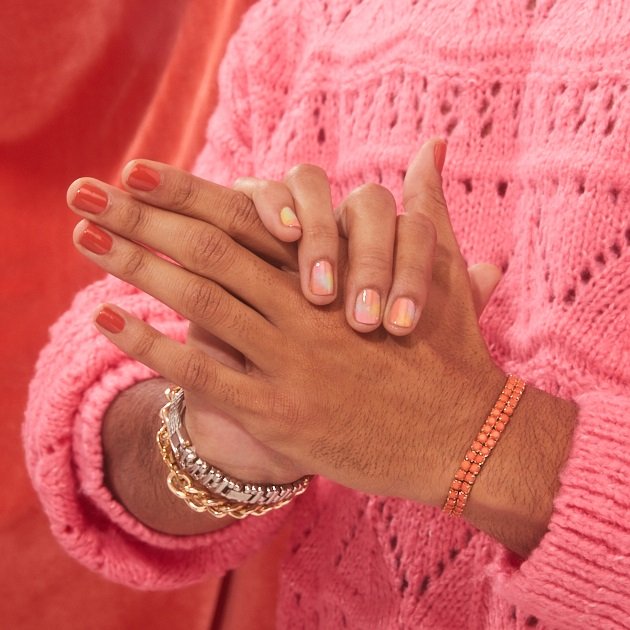 all the vibrance of oranges with the softness of pinks. timeless. elegant. empowering.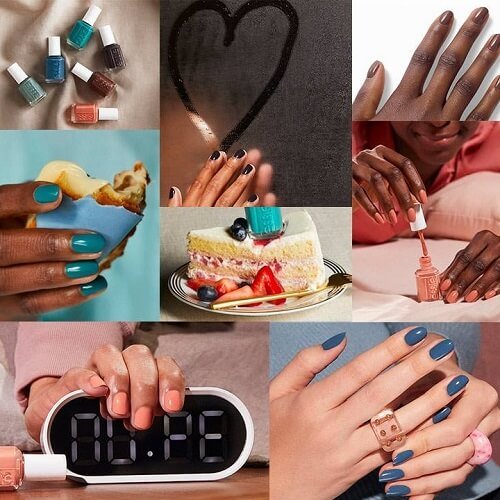 as predicted by essie's product development expert 2023 is the year of uplifting yourself, living in the moment and doing what you want!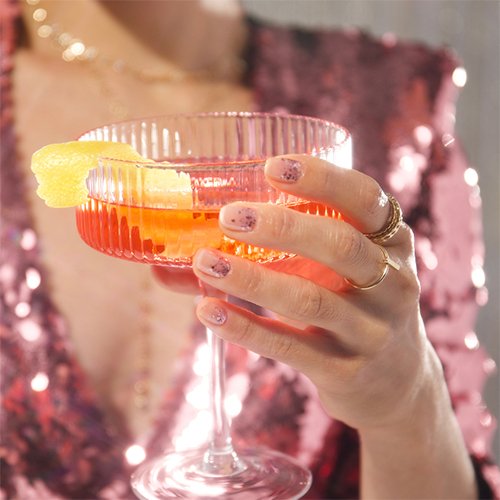 sparkles & shimmer, tuxedos & champagne, or bright red nails - which will you pick to ring in the new year?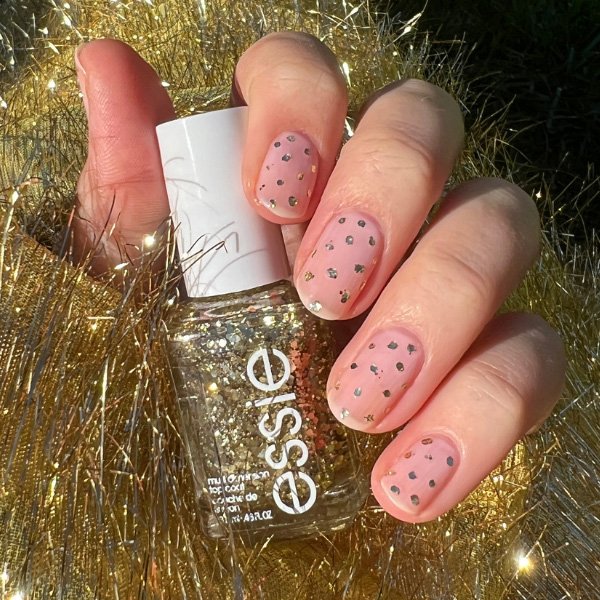 the top holiday nail colors … which do you choose?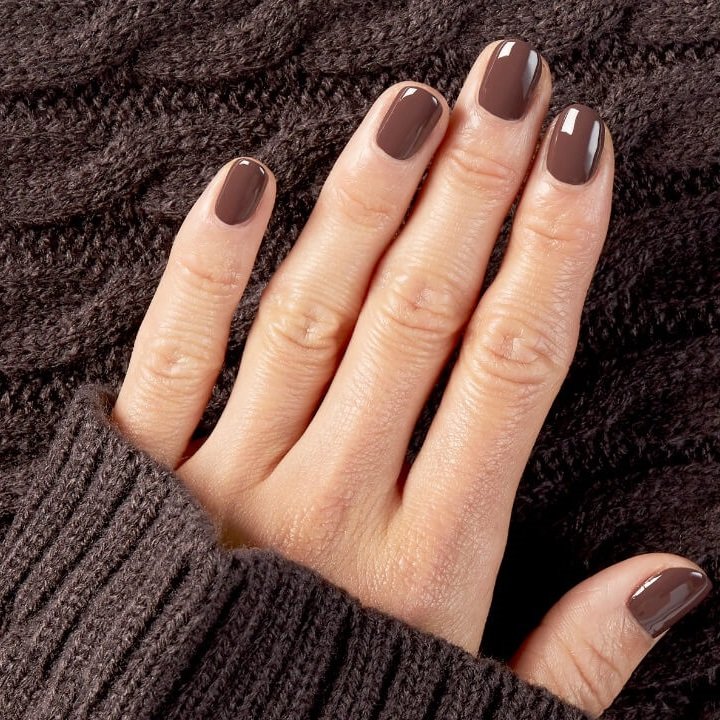 sweater weather calls for these 6 shades ☕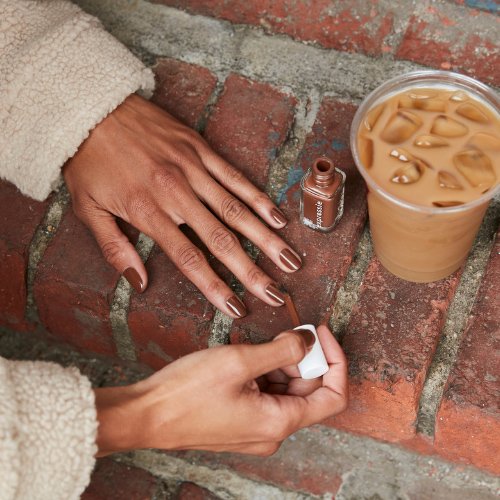 our fall shade spotlight is unbe-leaf-able 🍂 featuring our top quick-dry shades for this season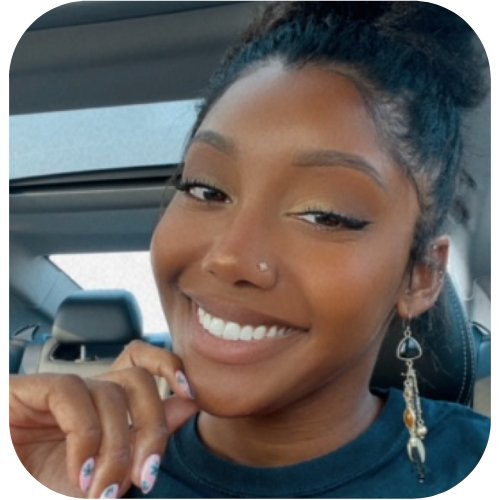 meet the mani master with nails that are always ready to play!
glazed donut nails that look so good you'll want to eat them. from strawberry to chocolate glazed donut nails, try out all the donut nail flavors!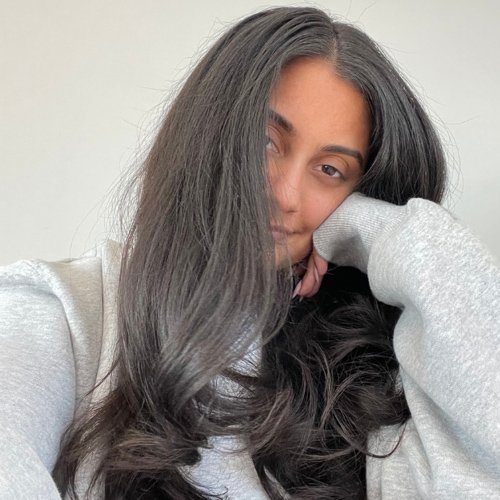 meet the mani guru who became a TikTok sensation overnight.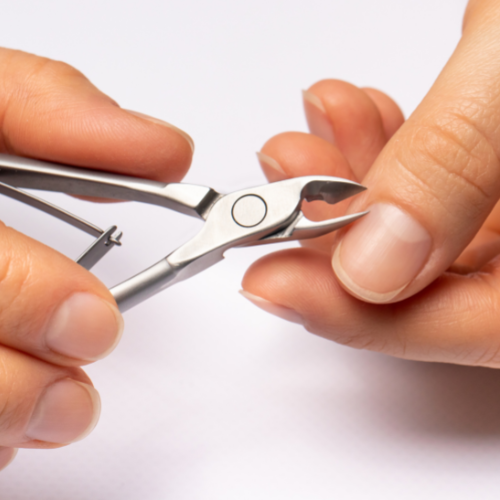 go back to school with Julie Kandalec, a New York City nail artist known for her A+ manicures on celebs.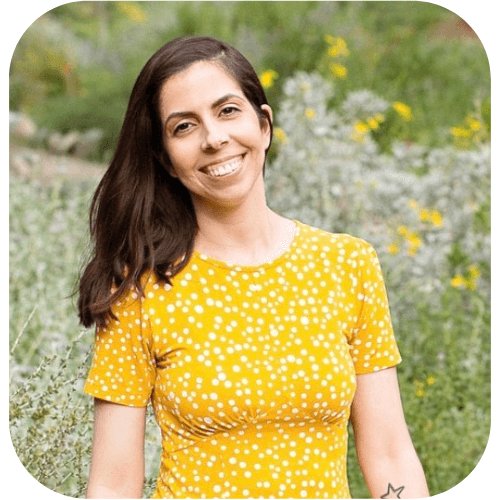 meet the mani maven who transformed her hobby into a full-fledged career.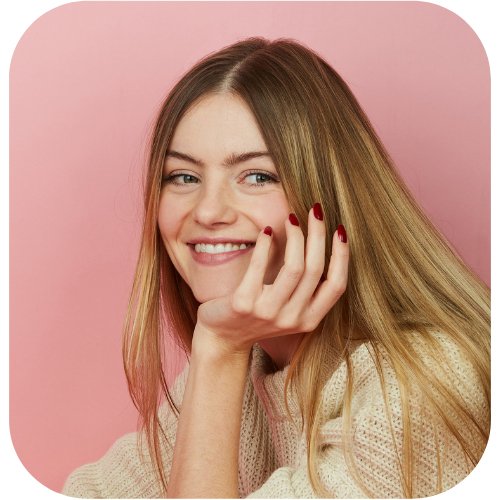 meet the mani pro who keeps it all natural.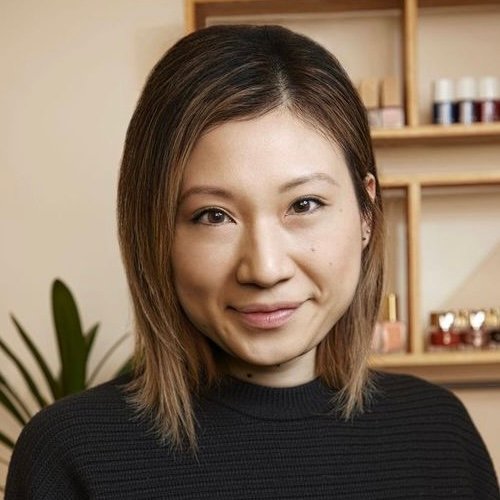 born and raised an artist in New York City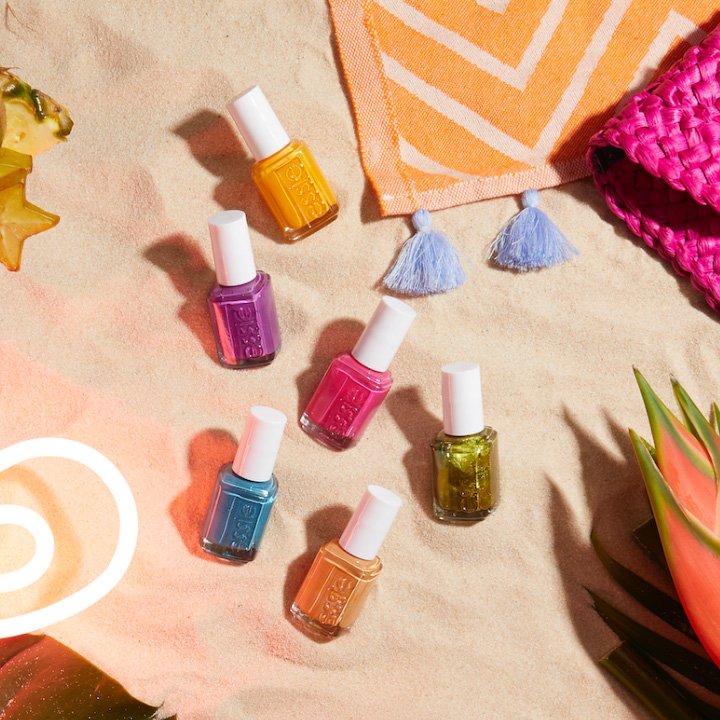 9 vibrant summer shades to add to your essie collection!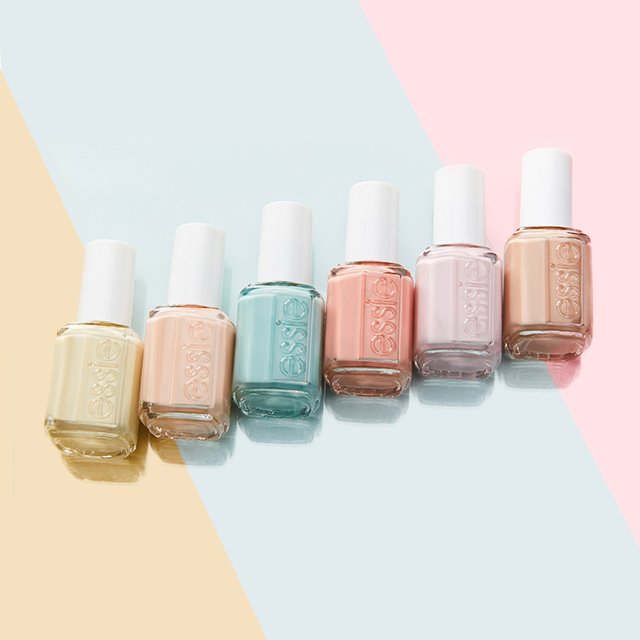 now that winter is over, it's time to make the switch from bold reds and deep greens to soft pinks and yellows. as flowers bloom and the sun shines, it only makes sense to bring out the soft pastel cream shades that are romantic and uplifting. keep scrolling to find out the perfect spring nail colors that are nothing short of a fresh spring awakening!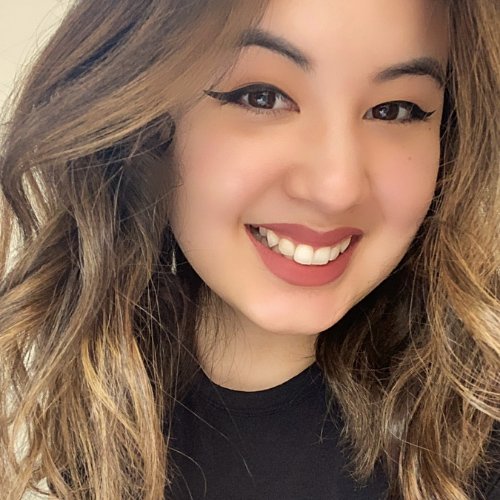 check out the exclusive interview with this LA based nail artist, Amy Le. from this california manicurist is known for her detailed, custom nail designs!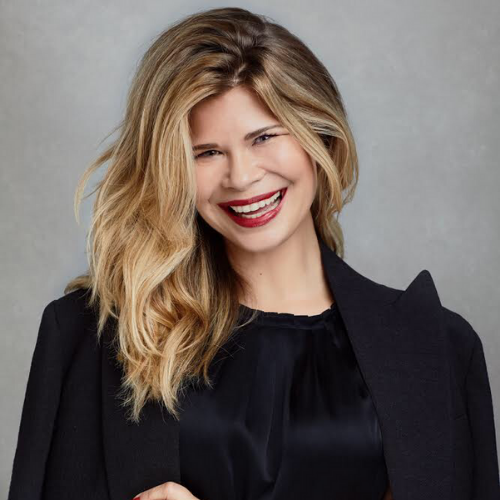 check out the exclusive interview with celebrity manicurist & NYC nail salon owner, Julie K. from her favorite Essie shades to tips, tricks & nail inspirations.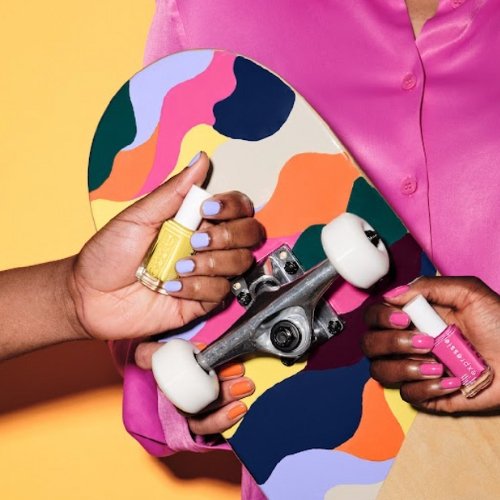 leave your next manicure to the stars, through your horoscope. whether neutral or bold, find the perfect Essie nail polish color to match your zodiac sign.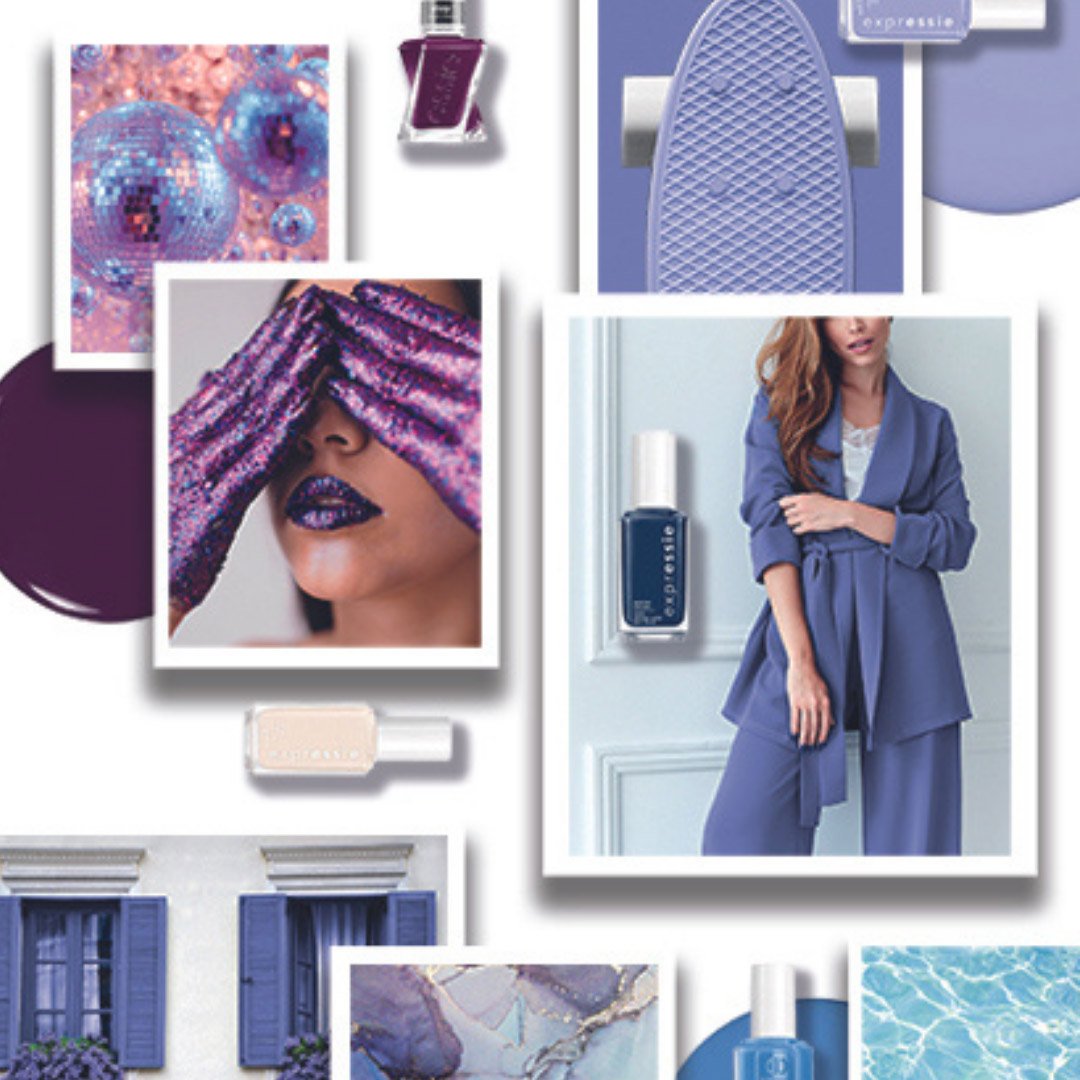 discover over 2 decades of iconic pantone colors along with the matching Essie nail shades inspired by each color of the year. find which shade looks best.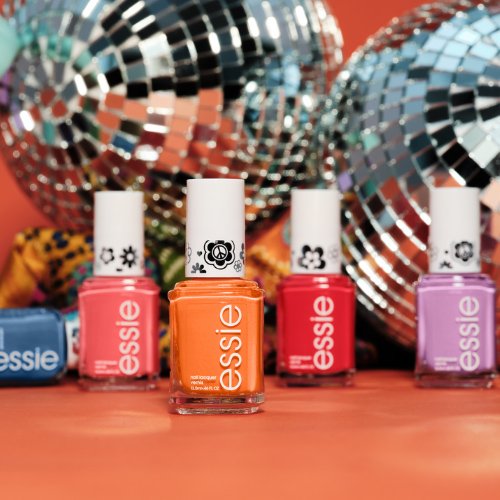 Explore the new Movin' n Groovin' collection with the ultimate Essie playlist. Each of these 70's inspired shades is paired with a song to create a whole vibe.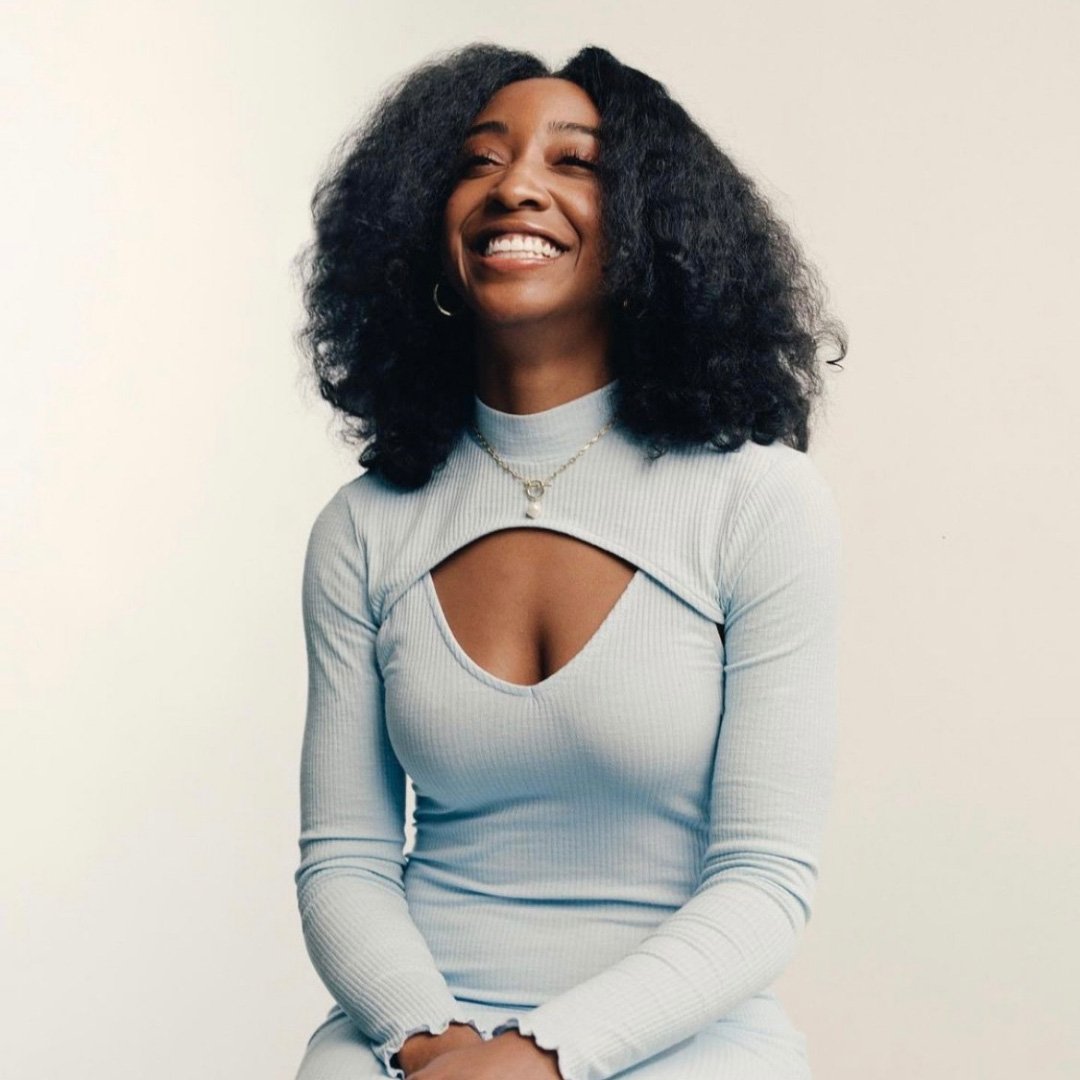 go behind the brush with celebrity and editorial manicurist, Aja Walton. get the inside scoop on her background in the beauty industry, her inspirations and more.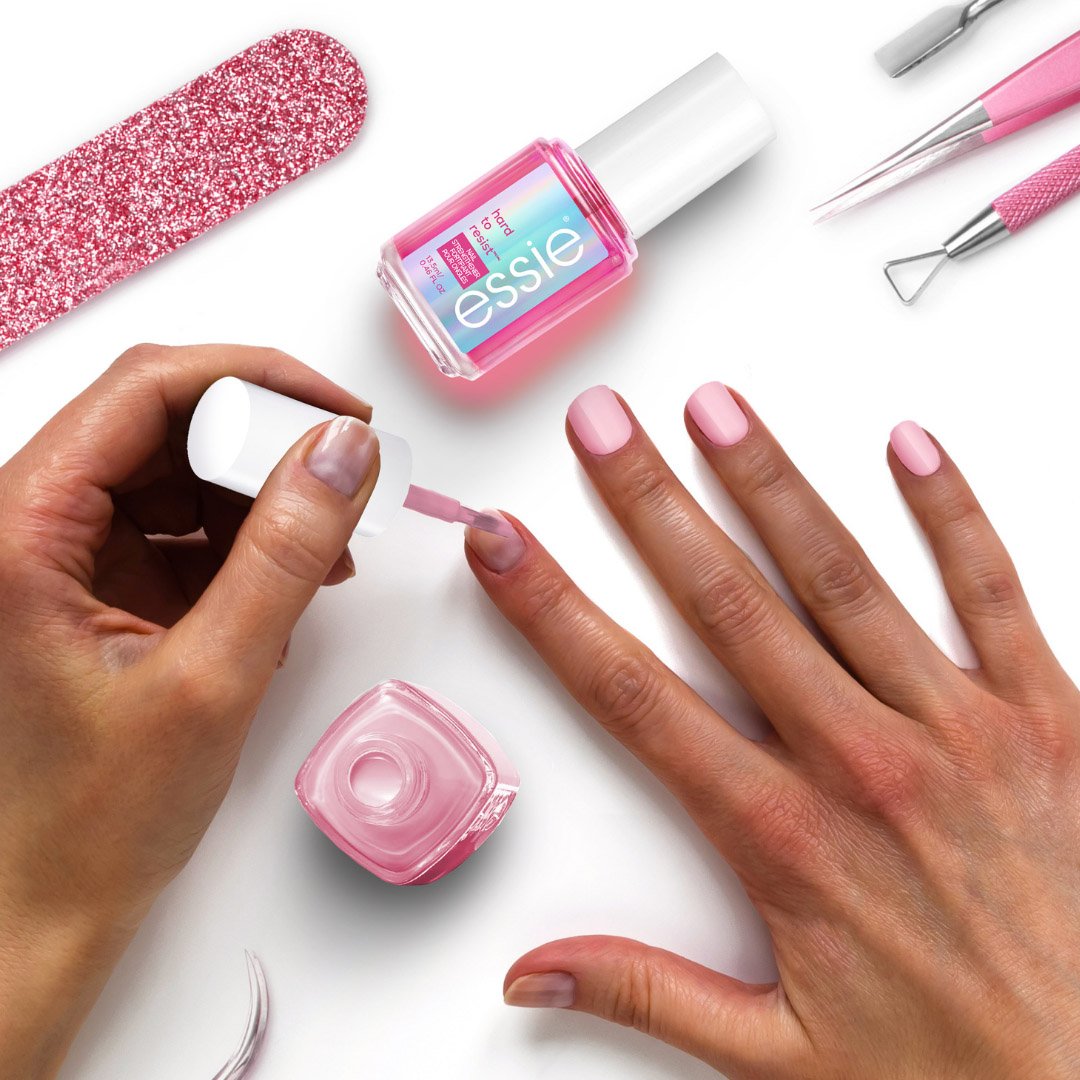 follow these steps from celebrity manicurist, Rita Remark to get the perfect at-home DIY manicure. from manicure prep to tips on how to make your manicure last.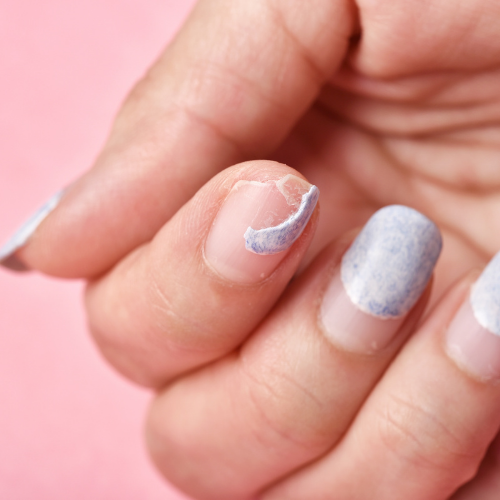 get tips on how to apply, remove and repair damaged nails like a pro! learn all about dip powder, gel & press-on manicures with celebrity manicurist Rita Remark!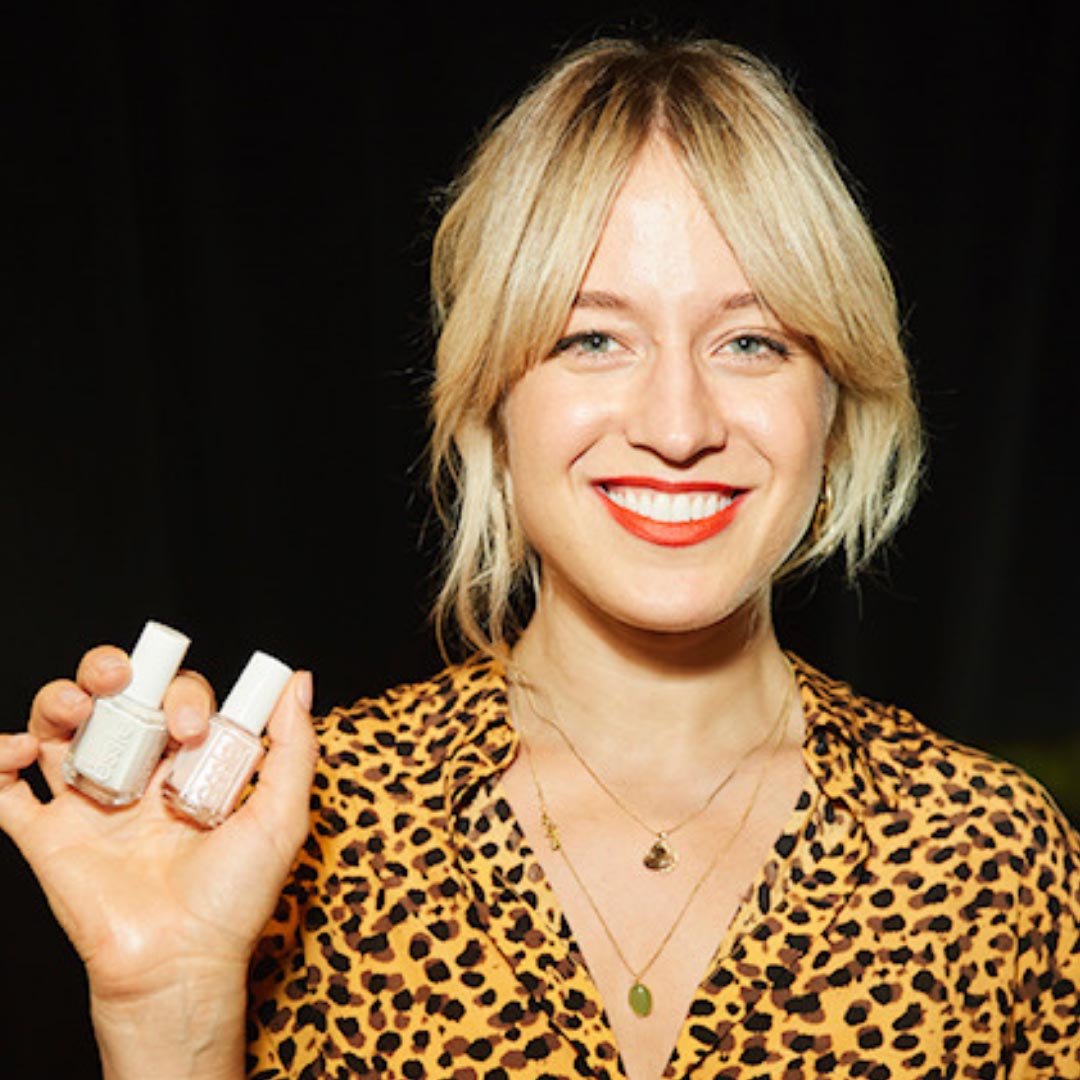 discover the best nail tips and nail art from celebrity manicurist Rita Remark! as the Essie Global Lead Educator she shares nail art ideas, designs and how to's!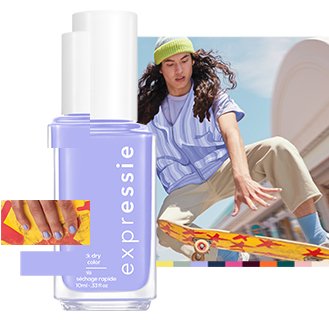 new year, new nail polish. check out trending nail polish from Essie's latest collections. find a color for any occasion to achieve your dream nail look.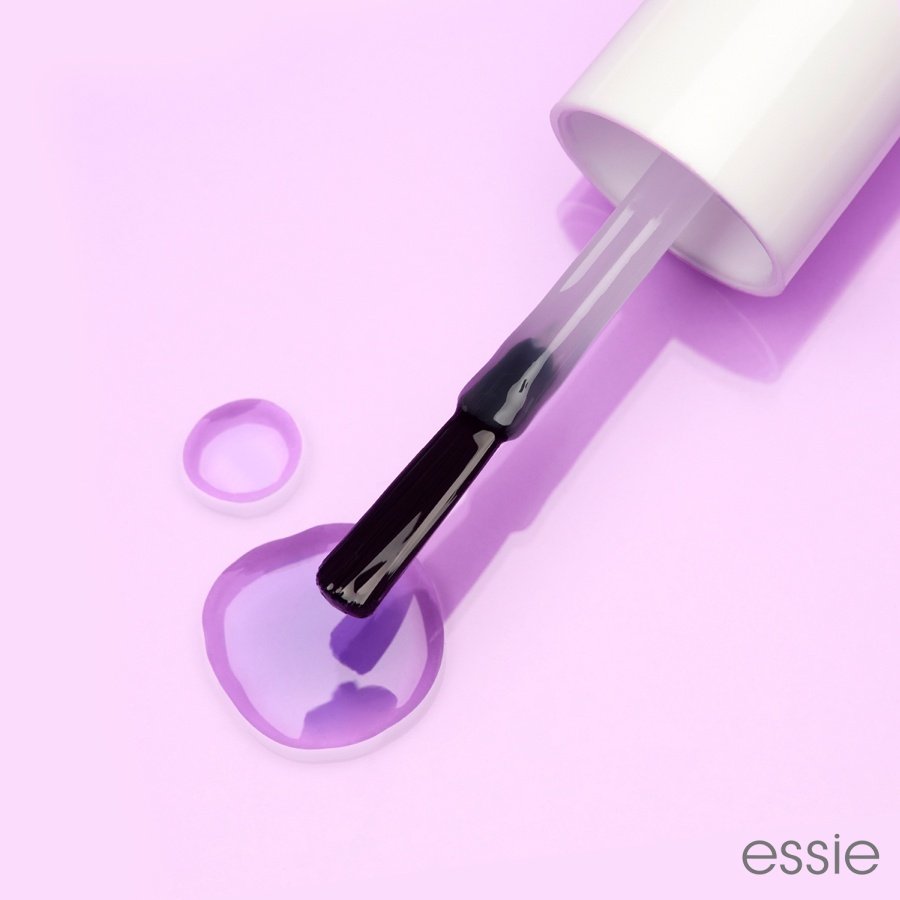 we broke down the 4 basic nail types and paired each one with an essie care product. It's the art of the manicure. perfected.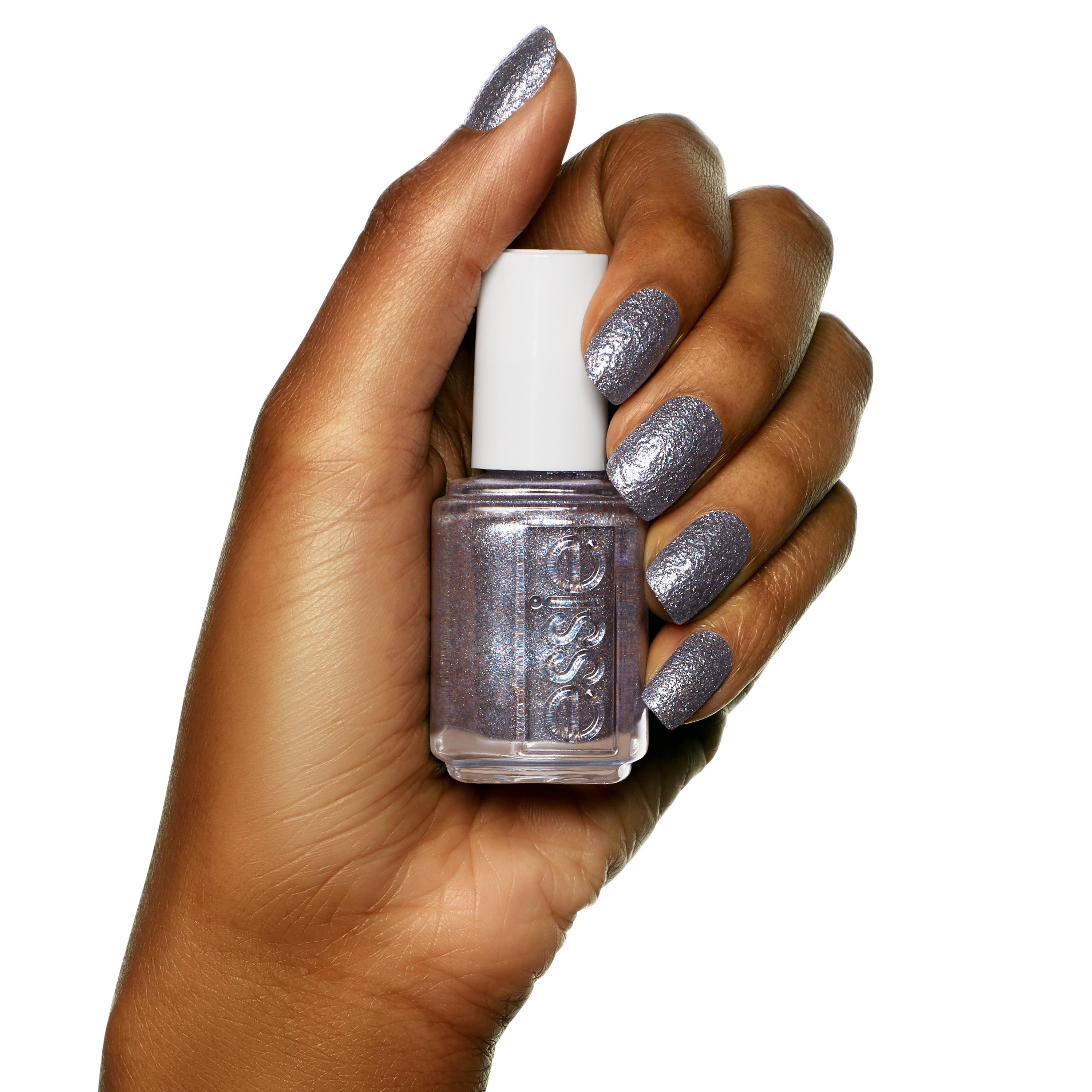 these essie manicurist hacks will hold your gel mani over until your next salon appointment.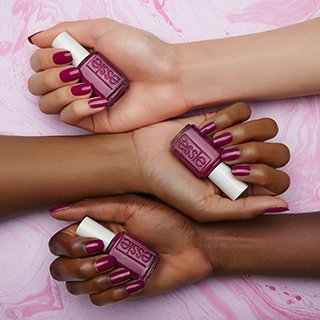 Whether you're looking for a one-night fling or a more lasting commitment, essie's got your nails covered with three different formulas for all of your life's most colorful moments.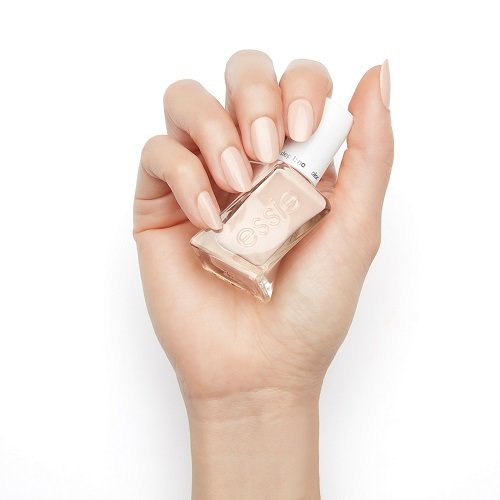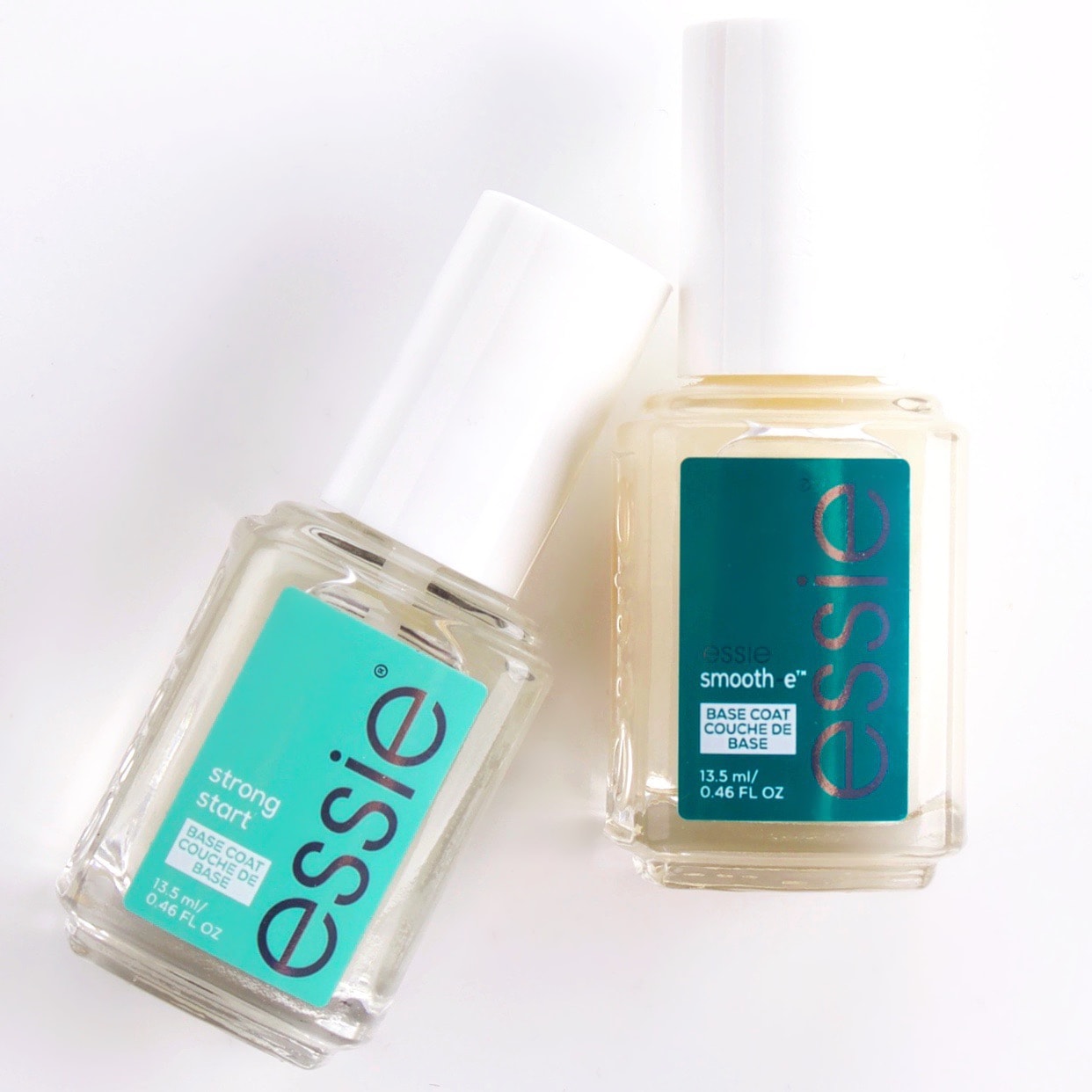 the first step to a long lasting manicure starts with essie's base coats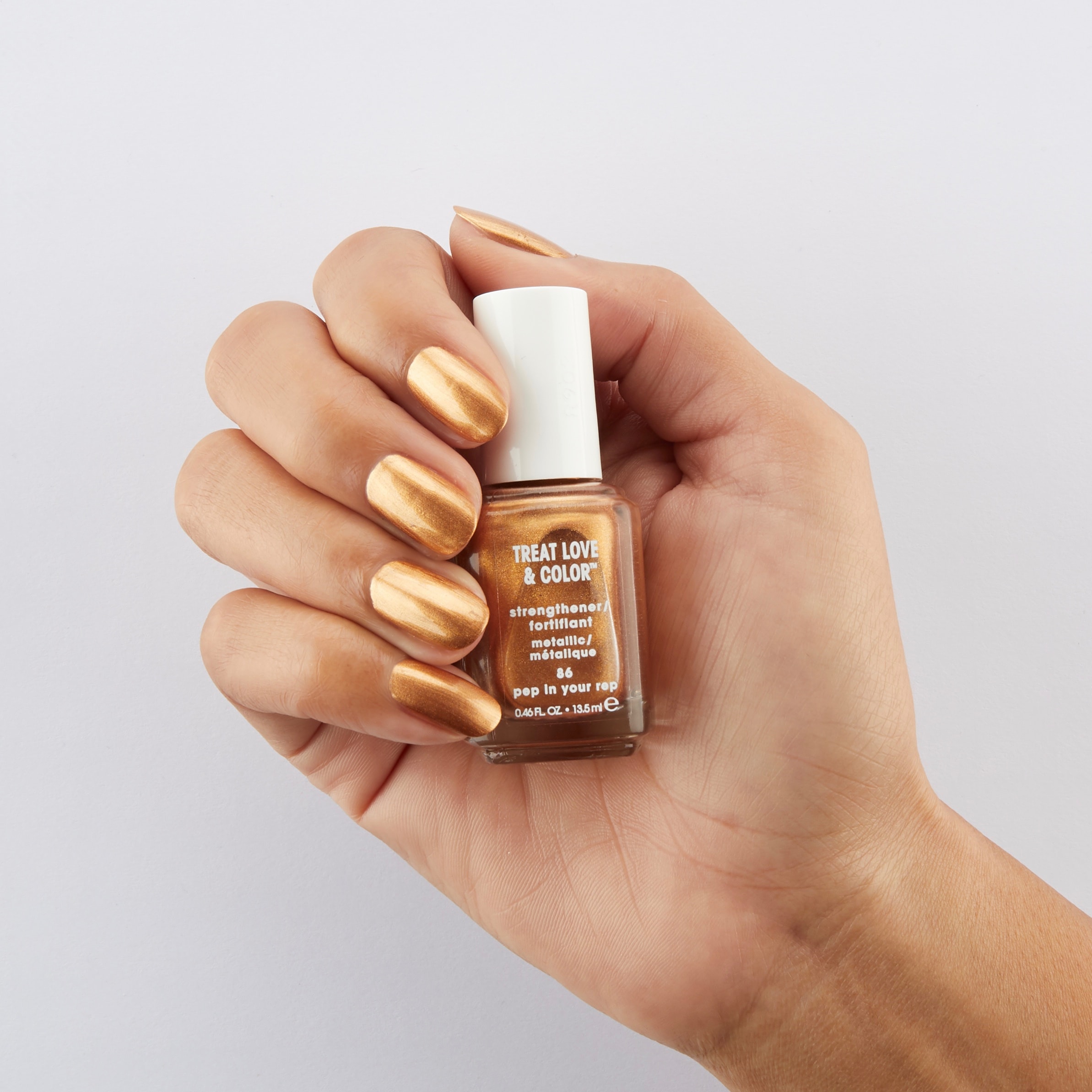 until now, taking that break meant keeping your nails in the nude, but that's a little too boring for us obsessies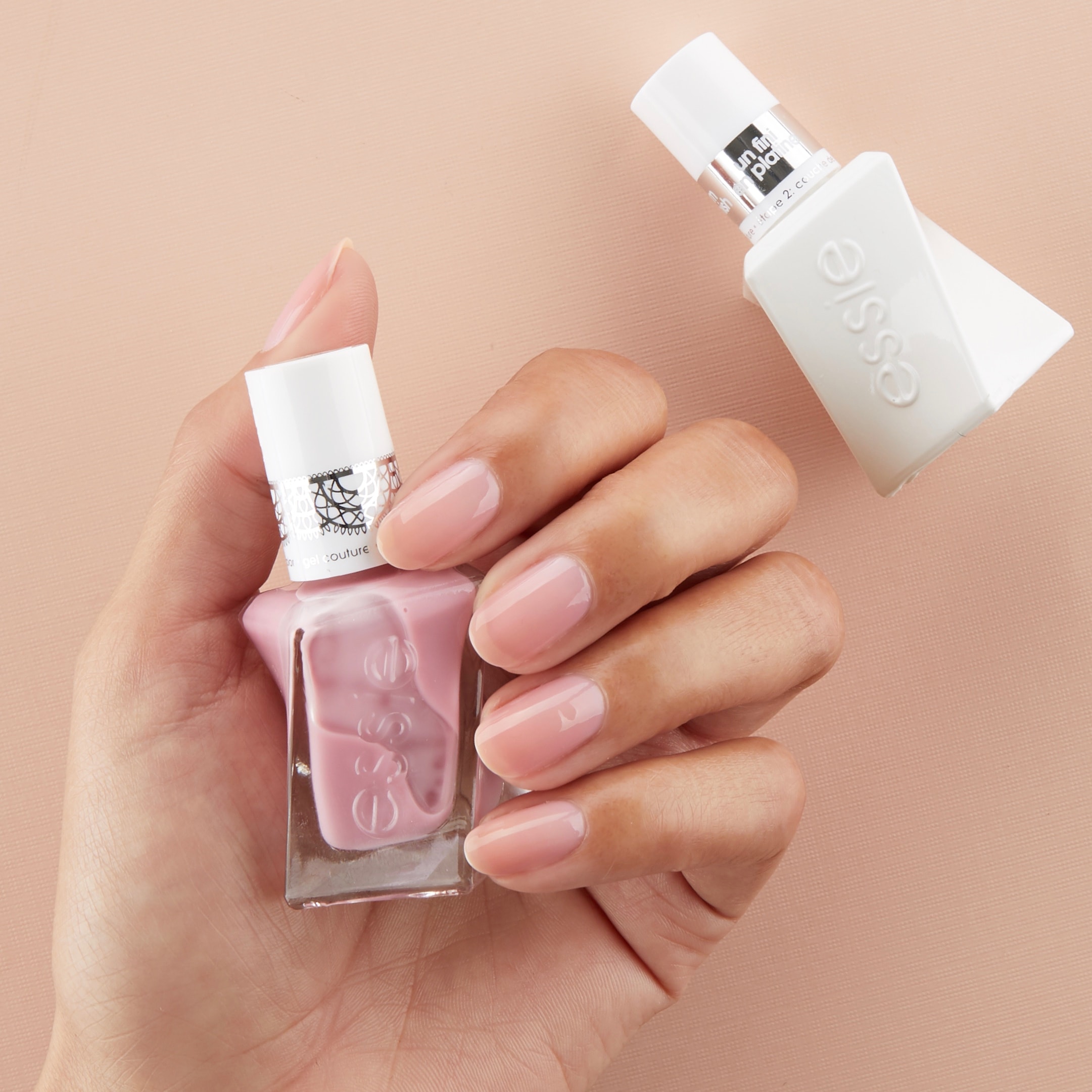 longwear is a nail category that lets color addicts have it all: easy polish application and lasting color with quick, wipe-off removal.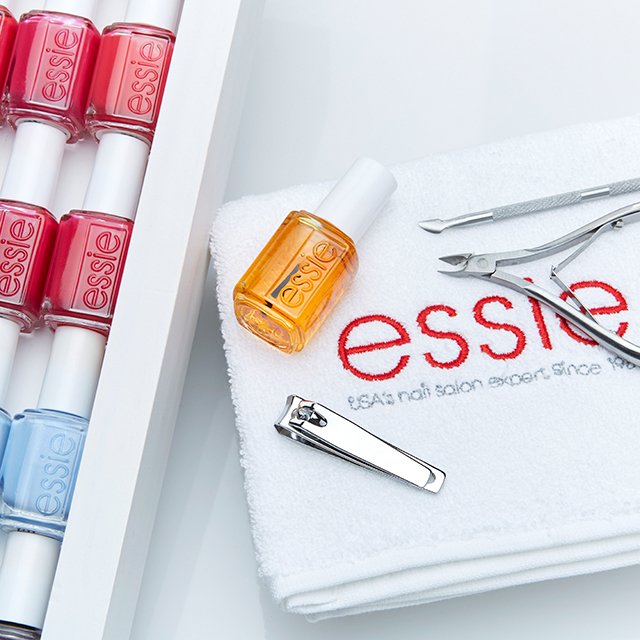 need a little brush up on how to give yourself a manicure at home? it doesn't have to be stressful – in fact, you should enjoy it - with these easy tips and tricks from essie Global Lead Educator and celebrity manicurist, Rita Remark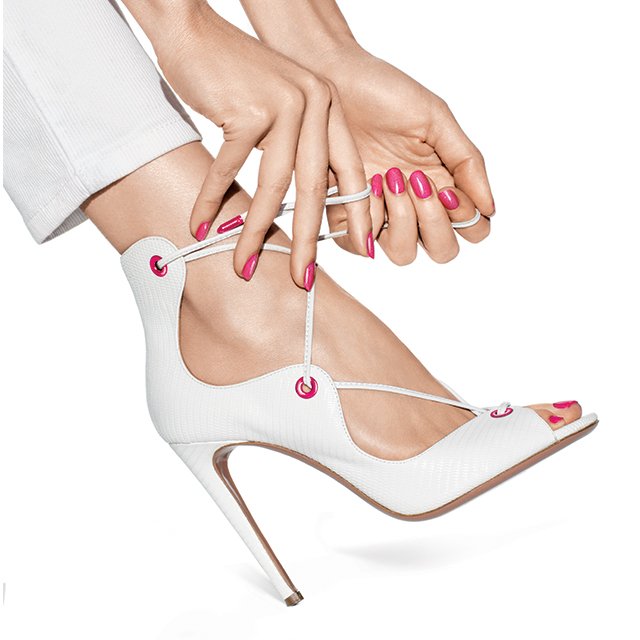 sandal season, an open toe or a winter pamper session, you should always put your best foot forward with an essie pedicure. so, step out in style in these easy pedi tricks.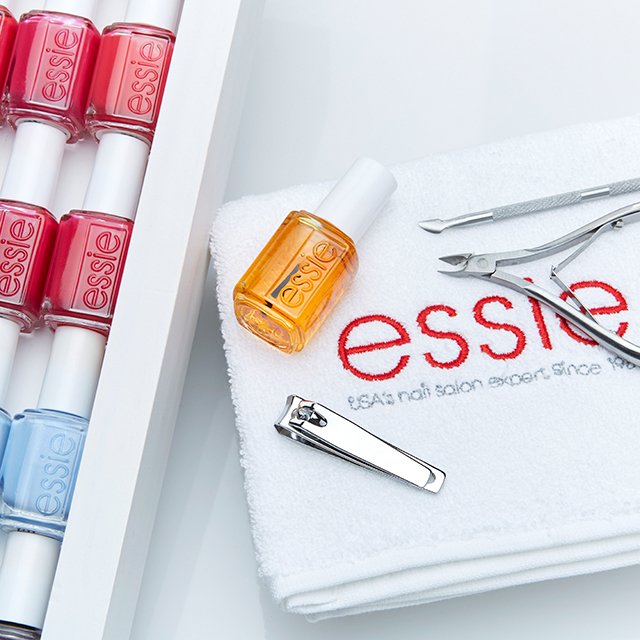 after you've cleaned nails and created a beautiful working canvas, you'll want to file and trim nails for your desired nail shape. whether square, squavol, stiletto or trending coffin nails, it's up to you on how to showcase a manicure. brush up – or should we say file down – with these nail care tips.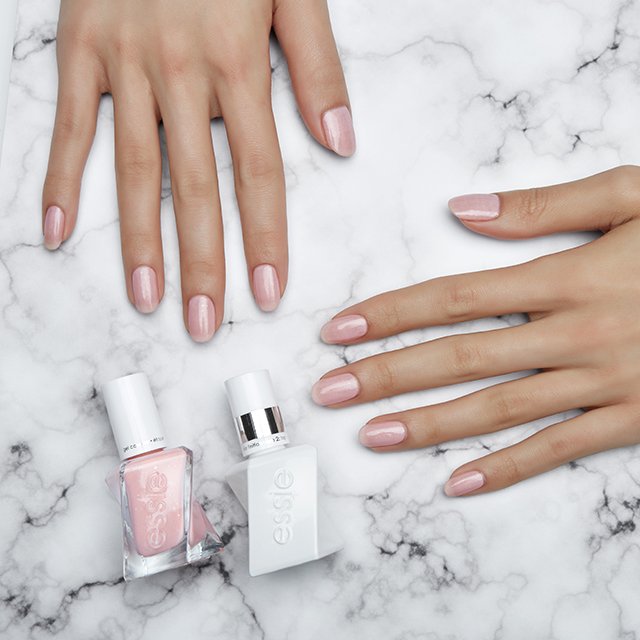 how to get gel-like nails at home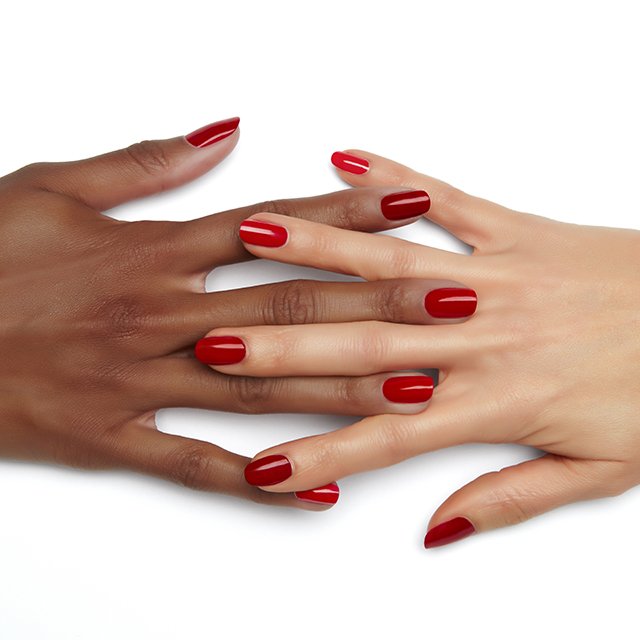 alright, we're going to say it. our hundreds of essie colors are meant to look stunning on every shade of skin. but we understand the hassle of trying to find your favorite, seasonally appropriate, occasion-based, "shake things up" color of the moment. Rita Remark, celebrity manicurist breaks it down with some of her favorite essie nail polish shades. want to discover on your own? click into this essie color bar and slide your way to the perfect essie nail polish shade.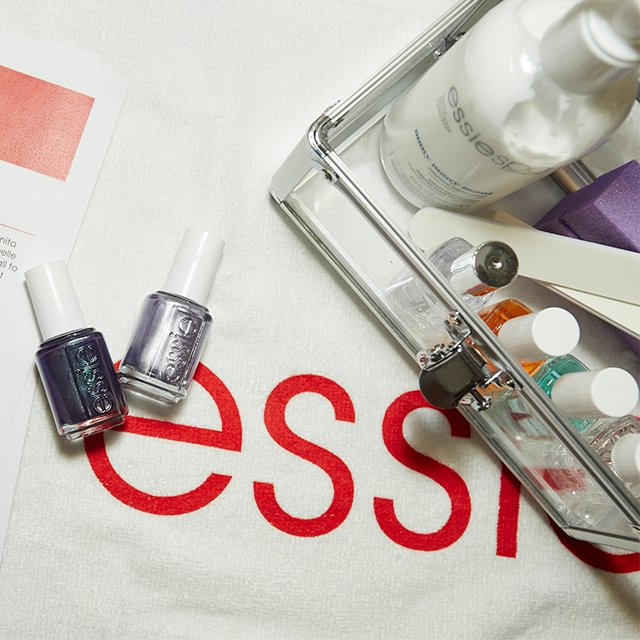 Rita Remark, essie Global Lead Educator, has been the nail lead at some of the most coveted fashion shows from Oscar de la Renta, KITH, Alice & Olivia and more. Here she talks runway ready nail tips and tricks to get a model manicure. From backstage with the fashion elite, these hacks can cleverly be used for a DIY mani.