go to content
register

sign in

sign up

sign up

sign in

sign out
tips & trends
find the perfect essie nail polish for your skin tone
Rita Remark, celebrity manicurist breaks it down with some of her favorite essie nail polish shades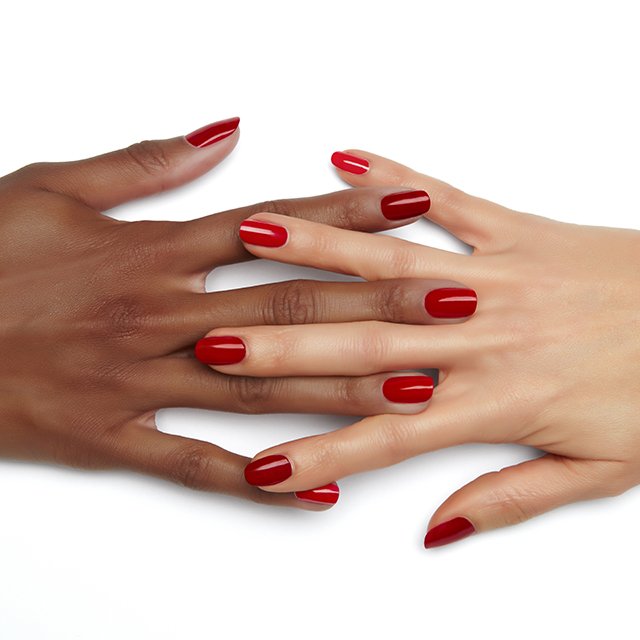 nail colors for light skin tones – opt for a cloudy pink. reach for our essie iconic sheer, "ballet slippers" - a color fit for the queen. nude nail polish – those with lighter skin tones should choose a nude color nail polish with a hint of pink. the soft blush offsets any blue undertones. reach for the 2017 most "pinned" nail polish of the year "topless and barefoot". it's an ivory beige nail polish with a dash of pink that looks fantastic on the fairest of complexions. grey nail polish – "chinchilly" is flattering on practically every skintone, but it's cool notes shine particularly best on the paler of us. red nail polish – those with fairer skin should look for red nail color with blue-y undertones. they give a great, rich contrast. reach for essie's quintessential ruby red, "a-list".
nail colors for medium skin tones – medium skin tones look beautiful in sheer white. rather than wash them out, the contrast will make their nails brighter and their skin tanner. try "marshmallow". if it's good enough for a royal wedding day, it's good for anyone! nude nail polish – seek a nude nail shade that is in the beige/neutral family. colors that will let medium skin tones shine should look like a latté. try "sand tropez". this sandy tan will give your complexion a boost, and the subtle twinkle is an added bonus! grey nail polish – medium skin tones tend to have an olive or neutral undertone which make it easy to pair with any grey shade. the cool tones in "smokin' hot" look fantastic against these undertones and the deep smoky nail polish shade adds a dramatic contrast. red nail polish - medium skin tones were simply meant for red. nothing looks better on their hand than a vibrant poppy red with orange undertones. look no further than "geranium".
nail colors for dark skin tones – sheer candy pinks look vibrant and youthful on deeper skin ones. try "sugar daddy" for nails that looks like their wearing rosy lip gloss. nude nail polish – nudes that pair with deep skin tones would be best described with yummy words like cinnamon or butterscotch. try a creamy hue like "mamba" or an even deeper nail polish shade like the burnt sienna from essie wild nudes nail polish collection, "clothing optional". grey nail polish – choose a grey nail color with a hint of mauve or a purple undertone. this will ensure that it won't bring out greyness in deeper skin tones. "merino cool" has a great tinge of mulberry in the mix that will leave deep hands looking chic, not pallid. red nail polish – the best reds for deep skin should be like a fine wine … literally! match your nails to your glass of red and wear a rich, essie "bordeaux".
---
shop this post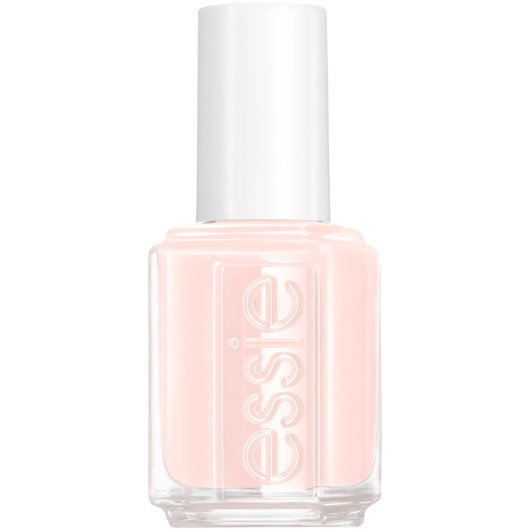 essie
ballet slippers
$10.00
<p>an eternal manicurist and fashion stylist favorite, essie's classic pale pink polish is graced with a subtle, sheer finish. this beloved award-winning essential is an iconic color for all seasons.&nbsp;</p> <p>&nbsp;</p> <p><strong><span>essie enamel product benefits:</span></strong></p> <ul style="list-style-type: disc;"> <li><span>extensive color palette with hundreds of shades&nbsp;</span></li> <li><span>high, glossy shine finish&nbsp;</span></li> <li><span>provides flawless coverage along with outstanding durability&nbsp;</span></li> <li><span>brush fits every nail size for streak-free application</span></li> </ul>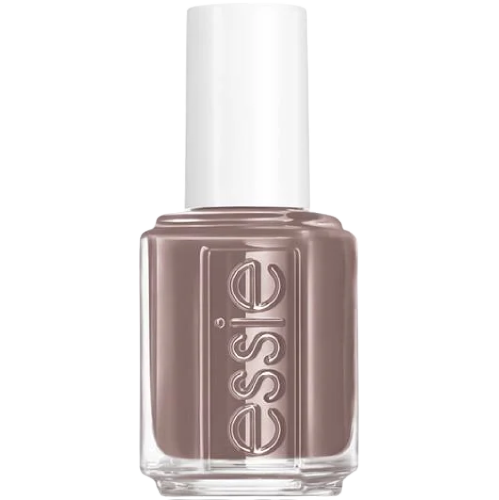 essie
chinchilly
$10.00
jet set cool. a sleek granite gray polish that positively radiates urban chic and subtle sophistication. this luxe of lacquers goes with everything. <p><span>&nbsp;</span></p> <p><strong><span>essie enamel product benefits:</span></strong></p> <ul style="list-style-type: disc;"> <li><span>extensive color palette with hundreds of shades&nbsp;</span></li> <li><span>high, glossy shine finish&nbsp;</span></li> <li><span>provides flawless coverage along with outstanding durability&nbsp;</span></li> <li><span>brush fits every nail size for streak-free application</span></li> </ul>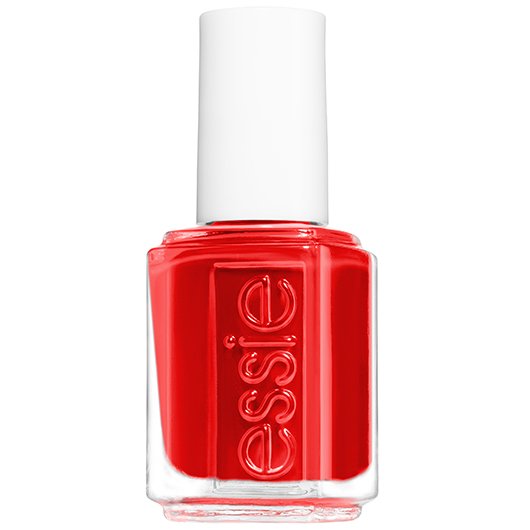 essie
a-list
$10.00
gain instant celebrity with this award-winning, classic creamy red polish. this VIP lacquer is more than a brush with fame, it's a nail color star that's here to stay. <p><span>&nbsp;</span></p> <p><strong><span>essie enamel product benefits:</span></strong></p> <ul style="list-style-type: disc;"> <li><span>extensive color palette with hundreds of shades&nbsp;</span></li> <li><span>high, glossy shine finish&nbsp;</span></li> <li><span>provides flawless coverage along with outstanding durability&nbsp;</span></li> <li><span>brush fits every nail size for streak-free application</span></li> </ul>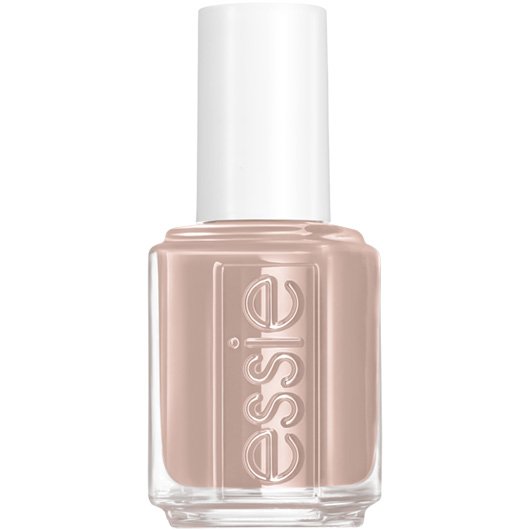 essie
sand tropez
$10.00
the seductive power of soft sandy beige nail polish is not to be underestimated. trend-setting, neutral pastel is the most alluring manicure on the riviera &ndash; or anywhere else. <p><span>&nbsp;</span></p> <p><strong><span>essie enamel product benefits:</span></strong></p> <ul style="list-style-type: disc;"> <li><span>extensive color palette with hundreds of shades&nbsp;</span></li> <li><span>high, glossy shine finish&nbsp;</span></li> <li><span>provides flawless coverage along with outstanding durability&nbsp;</span></li> <li><span>brush fits every nail size for streak-free application</span></li> </ul>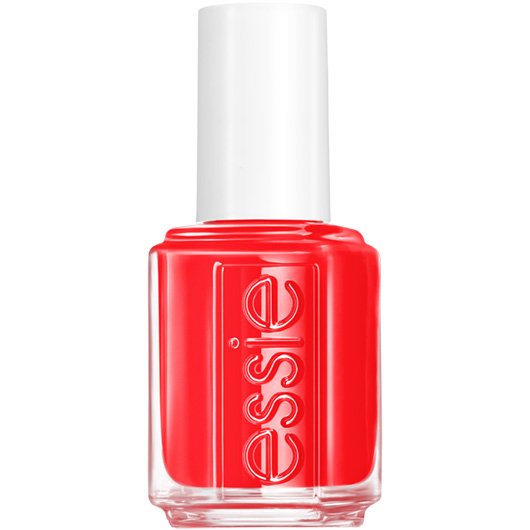 essie
geranium
$10.00
lovely. vibrant. fresh. this award-winning dynamic red-orange burst of nail lacquer is playful, fun and simply gorgeous. go ahead, try not to smile. it's impossible. <p><span>&nbsp;</span></p> <p><strong><span>essie enamel product benefits:</span></strong></p> <ul style="list-style-type: disc;"> <li><span>extensive color palette with hundreds of shades&nbsp;</span></li> <li><span>high, glossy shine finish&nbsp;</span></li> <li><span>provides flawless coverage along with outstanding durability&nbsp;</span></li> <li><span>brush fits every nail size for streak-free application</span></li> </ul>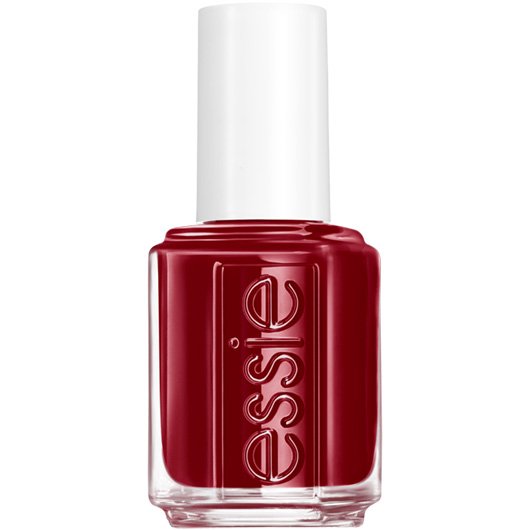 essie
bordeaux
$10.00
deep red wine nail polish uncorks a positively intoxicating manicure. everybody's under the influence of this vintage beauty bottled at chateau gorgeous. <p><span>&nbsp;</span></p> <p><strong><span>essie enamel product benefits:</span></strong></p> <ul style="list-style-type: disc;"> <li><span>extensive color palette with hundreds of shades&nbsp;</span></li> <li><span>high, glossy shine finish&nbsp;</span></li> <li><span>provides flawless coverage along with outstanding durability&nbsp;</span></li> <li><span>brush fits every nail size for streak-free application</span></li> </ul>
---