go to content
register

sign in

sign up

sign up

sign in

sign out
melting smiley face nail art
nail art level: polish pro
essie nail salon pro rita remark created this retro yellow nail art to look like Y2K drippy smiley faces. you get artistic license to draw them how you want! we can't wait to see your gang of trippy happy faces on instagram or tiktok (#essielove)💅🏻🤗
want more like this?
go spread the sunshine and show off your grinning yellow nails! then plan for your next salon art project. we've spotted the primary multi-mani of fall nail colors also starring 'outside the lines' and a floral polka dot nail design.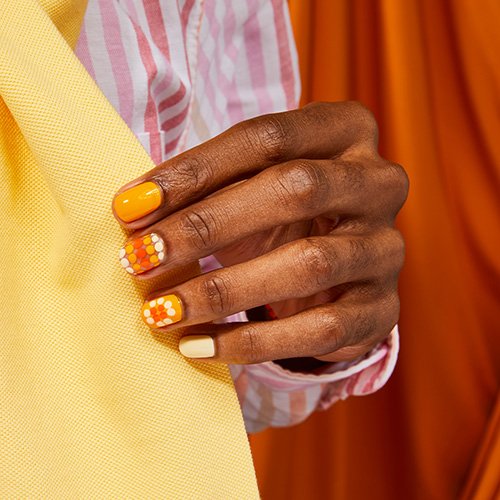 anyone can be a DIY nail art pro with this combo of fall nail colors! essie's global mani educator rita remark says the dotting tool and these step-by-step instructions make it easy-peasy.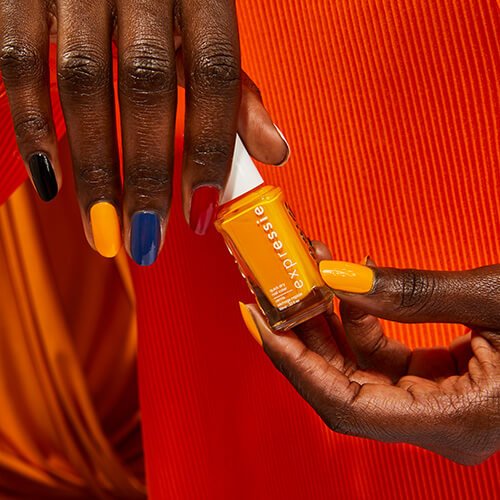 these fall nail colors create a nail art design inspired by a painter's palette. it may seem basic and a cinch to do, but the overall effect is quite fetching! so dive in headfirst and be sure to share photos of your primary multi-mani with us on instagram or tiktok at #essielove. and be sure to check out the pro tip below 🤗