go to content
register

sign in

sign up

sign up

sign in

sign out
meet the essie nail artists!
get the inside scoop on their background in the industry, inspirations, essie love stories, and more.
see Amy's work
tips & trends
behind the brush: amy le
this california manicurist is known for her detailed, custom nail designs!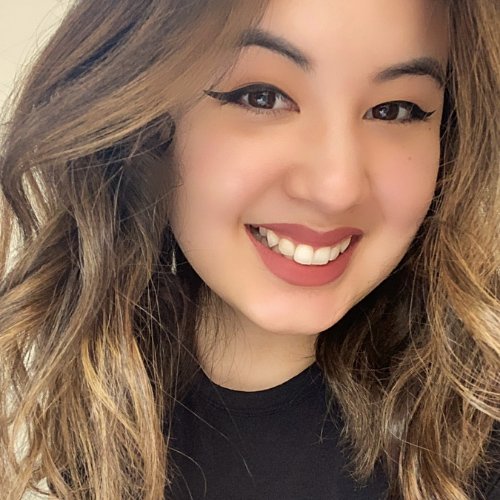 Name: Amy Le
City: Los Angeles, CA
Amy Le is a professional nail artist based in los angeles well known for her detailed, hand-drawn custom nail designs nail art featured in web, print and fashion like elle, nylon & more!
How did you fall in love with your favorite shade? You can always find me with a sheer nude on my nails! I love sheer fantasy because of the soft, strawberry milk vibes it gives off & it pairs well with any negative space nail art!
How would you describe your design style? My design style is constantly evolving, currently I'm loving more minimal and abstract designs! It honestly changes every season! You can tell from my feed, I've been very into pops of color and fine lines.
What's your biggest source of inspiration? I get inspiration everywhere, from the patterns you see on a stranger's outfit, to major fashion gurus you see online. Try looking around today and take photos of all the things that catch your eye!
Fun Fact? Although I'm left-handed, I have no issues painting & putting nail art on both hands!
What's your favorite project that you've worked on? Probably this top secret campaign with Nastia Liukin. I can't share the details as it hasn't launched yet but we shot in Joshua Tree at this beautiful home w/ everyone I can call a good friend.
What's your #1 nail tip or trick? Cuticle oil underneath your fingernails! I swear it makes a huge difference in preventing your nails from being dry & brittle!
What's a question you get asked most often about nails/your work, and what's your answer? Are those your real nails- and yes they are!!