go to content
register

sign in

sign up

sign up

sign in

sign out
tips & trends
the perfect essie salon manicure for every occasion
Whether you're looking for a one-night fling or a more lasting commitment, essie's got your nails covered with three different formulas for all of your life's most colorful moments.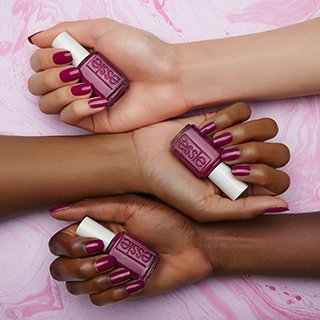 1. essie's classic polish is ideal for the color enthusiast who needs maximum trend choice. With countless seasonal collections released each year, classic polish is your go-to for ahead-of-the-trend shades. Need a bold statement piece for festival weekend? Try the fabulous fuchsia plum shade, flowerista. Want to switch your look from day to night? Add a glitter coat of set in stones. With over 200+ shades to choose from, essie classic polish will satisfy all your hungriest color cravings.
2. If you want more commitment with your color, you need Gel Couture, essie's longwear polish. Gel Couture gives you elevated, lasting color and platinum shine with easy, wipe off removal and no lamp. Headed into a high power interview? spiked with style bosses it up with glossy scarlet color that won't let you down. Want to turn heads at a wedding? Lace me up will stay flawless from the rehearsal dinner to the moment you catch the bouquet.
3. And for the obsessie who needs it all - color, wear and durability - essie's LED gel checks all the boxes. The formula provides the strongest shield for weak nails and wears for up to two weeks. The best part? It comes in all of your favorite, classic essie polish shades! Need your ballet slippers mani to last from your wedding until the end of the honeymoon? Get the gel, set your out of office, and soak in sand, sun and sea, chip-free. Ask for it at your local salon!
---
shop this post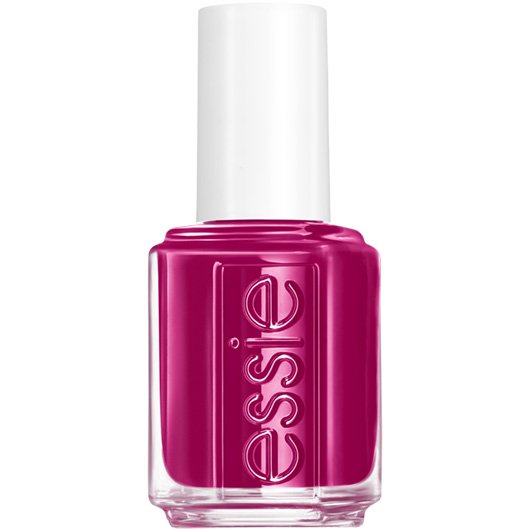 essie
flowerista
$10.00
rich vibrant plum with red undertones <p><span>&nbsp;</span></p> <p><strong><span>essie enamel product benefits:</span></strong></p> <ul style="list-style-type: disc;"> <li><span>extensive color palette with hundreds of shades&nbsp;</span></li> <li><span>high, glossy shine finish&nbsp;</span></li> <li><span>provides flawless coverage along with outstanding durability&nbsp;</span></li> <li><span>brush fits every nail size for streak-free application</span></li> </ul>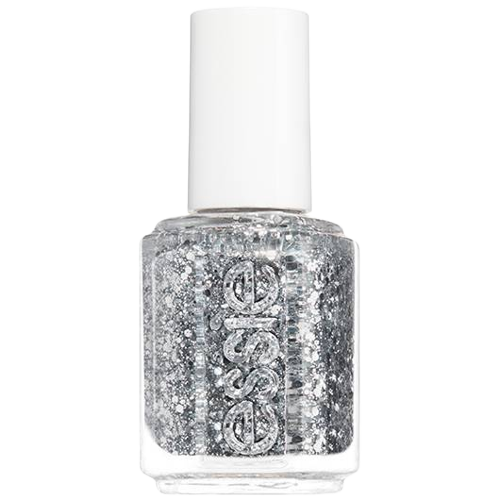 essie
set in stones
$10.00
<p><span>this polish transforms nails into disco mirror ball chaos. Layer it over a favorite lacquer to create manicure looks from seriously sharp to major bling.<br /> </span></p> <div>&nbsp;</div> <p><strong><span>essie enamel product benefits:</span></strong></p> <ul style="list-style-type: disc;"> <li><span>extensive color palette with hundreds of shades&nbsp;</span></li> <li><span>high, glossy shine finish&nbsp;</span></li> <li><span>provides flawless coverage along with outstanding durability&nbsp;</span></li> <li><span>brush fits every nail size for streak-free application</span></li> </ul>
gel couture
spiked with style
$13.00
get your kicks off fashion in this longwear, edgy deep blood red. it&rsquo;s an intoxicating shade that&rsquo;s sure to take you higher.&nbsp;step 1: apply two coats of gel couture color.&nbsp; step 2: apply gel couture top coat. <p><strong><span>&nbsp;</span></strong></p> <p><strong><span>gel couture product benefits:</span></strong></p> <ul style="list-style-type: disc;"> <li><span></span><span style="letter-spacing: 0.1pt;">luxurious longwear with gel-like color and shine in an easy 2-step system</span></li> <li><span>easy removal</span></li> <li><span>patent-pending curve hugging brush for perfect essie color coverage</span></li> <li><span>use with gel couture top coat for optimal results</span></li> </ul>
---