go to content
register

sign in

sign up

sign up

sign in

sign out
nail art
brushy ombré
use a 'dry brush' technique for this colorful ombré mani.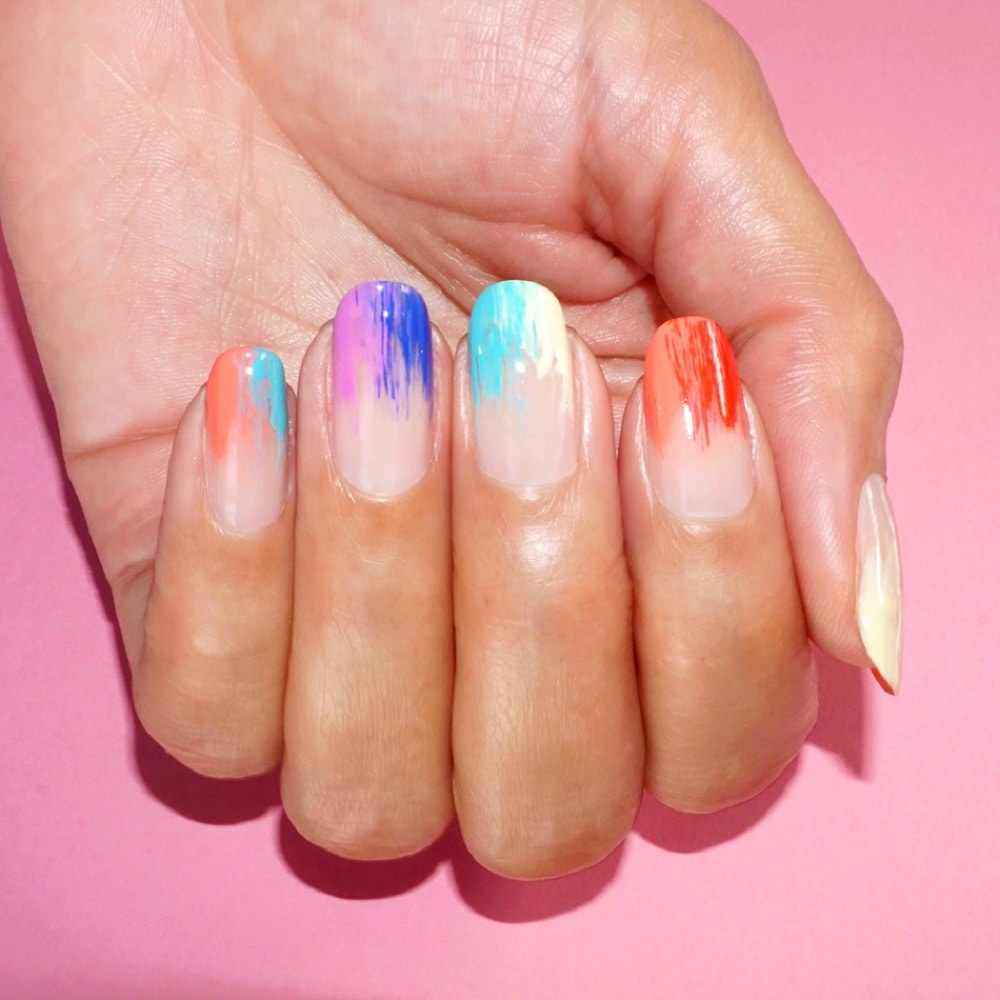 step 1: apply a coat of your preferred essie base coat.
step 2: choose first polish and use bottle to remove excess polish from brush.
step 3: lightly brush one shade onto the side of nail, then immediately apply next shade. If needed, brush more of the other shade to blend into an ombré look.
step 4: finish with your preferred essie topcoat.
---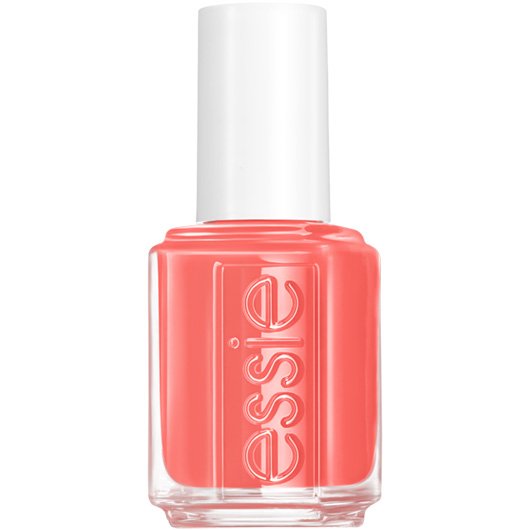 essie?.CategoryName
tart deco
$10.00
sassy, stylish and darling, just so south beach. chic and modern, this dreamy coral nail lacquer is an artistic burst of color that creates a manicure masterpiece. <p><span>&nbsp;</span></p> <p><strong><span>essie enamel product benefits:</span></strong></p> <ul style="list-style-type: disc;"> <li><span>extensive color palette with hundreds of shades&nbsp;</span></li> <li><span>high, glossy shine finish&nbsp;</span></li> <li><span>provides flawless coverage along with outstanding durability&nbsp;</span></li> <li><span>brush fits every nail size for streak-free application</span></li> </ul>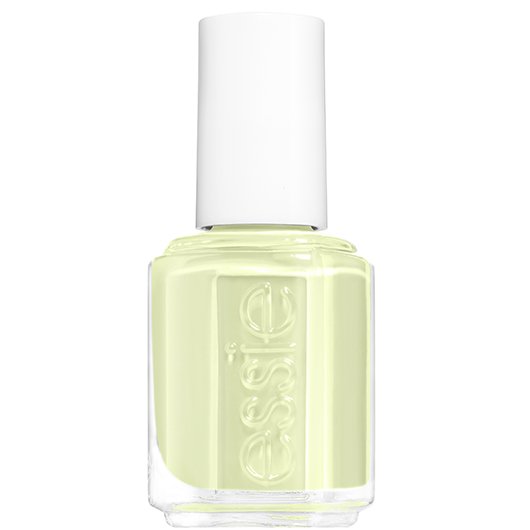 essie?.CategoryName
chillato
$10.00
totally.chill.out. cold and refreshing this pretty, frozen cream pistachio sends shivers down your spine. <p><span>&nbsp;</span></p> <p><strong><span>essie enamel product benefits:</span></strong></p> <ul style="list-style-type: disc;"> <li><span>extensive color palette with hundreds of shades&nbsp;</span></li> <li><span>high, glossy shine finish&nbsp;</span></li> <li><span>provides flawless coverage along with outstanding durability&nbsp;</span></li> <li><span>brush fits every nail size for streak-free application</span></li> </ul>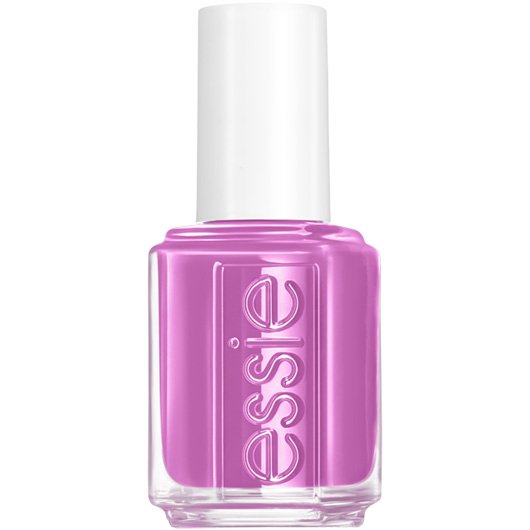 essie?.CategoryName
play date
$10.00
get date-night-ready with soft yet bright, adorable purple polish. for an unforgettable evening of flirtatious fun, this pretty, opaque nail lacquer is your best bet. <p><span>&nbsp;</span></p> <p><strong><span>essie enamel product benefits:</span></strong></p> <ul style="list-style-type: disc;"> <li><span>extensive color palette with hundreds of shades&nbsp;</span></li> <li><span>high, glossy shine finish&nbsp;</span></li> <li><span>provides flawless coverage along with outstanding durability&nbsp;</span></li> <li><span>brush fits every nail size for streak-free application</span></li> </ul>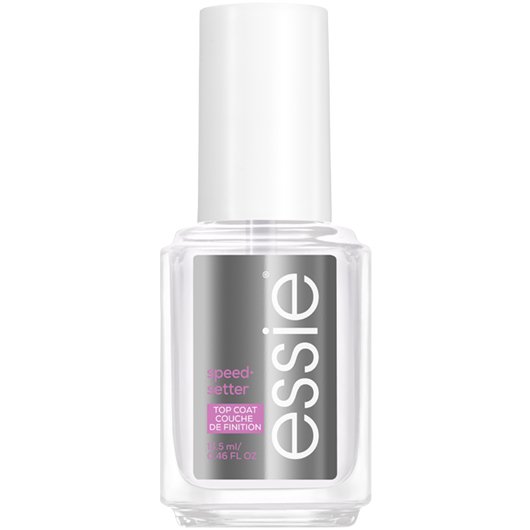 top coat?.CategoryName
speed setter
$10.00
<style type="text/css"> p.p1 {margin: 0.0px 0.0px 0.0px 0.0px; font: 12.0px 'Lucida Grande'; color: #000000} </style> <p class="p1">for a perfect high-shine finish in record time, essie speed.setter is top coat and quick dry top coat in one cutting-edge formula.<span class="Apple-converted-space">&nbsp; </span>This high performance top coat dries in under a minute, and works with any essie enamel polish for an ultra-shiny finish!</p>
---