go to content
essie
nail polish
base & top coats
nail care
nail art
inspiration
sweepstakes
find essie
essie pro
about us
faq
contact us
makeup.com
cookie settings
terms of use
privacy policy
sitemap
facebook
twitter
pinterest
youtube
tumblr
instagram
nail art
cow print
live out your wild side with this trendy animal print design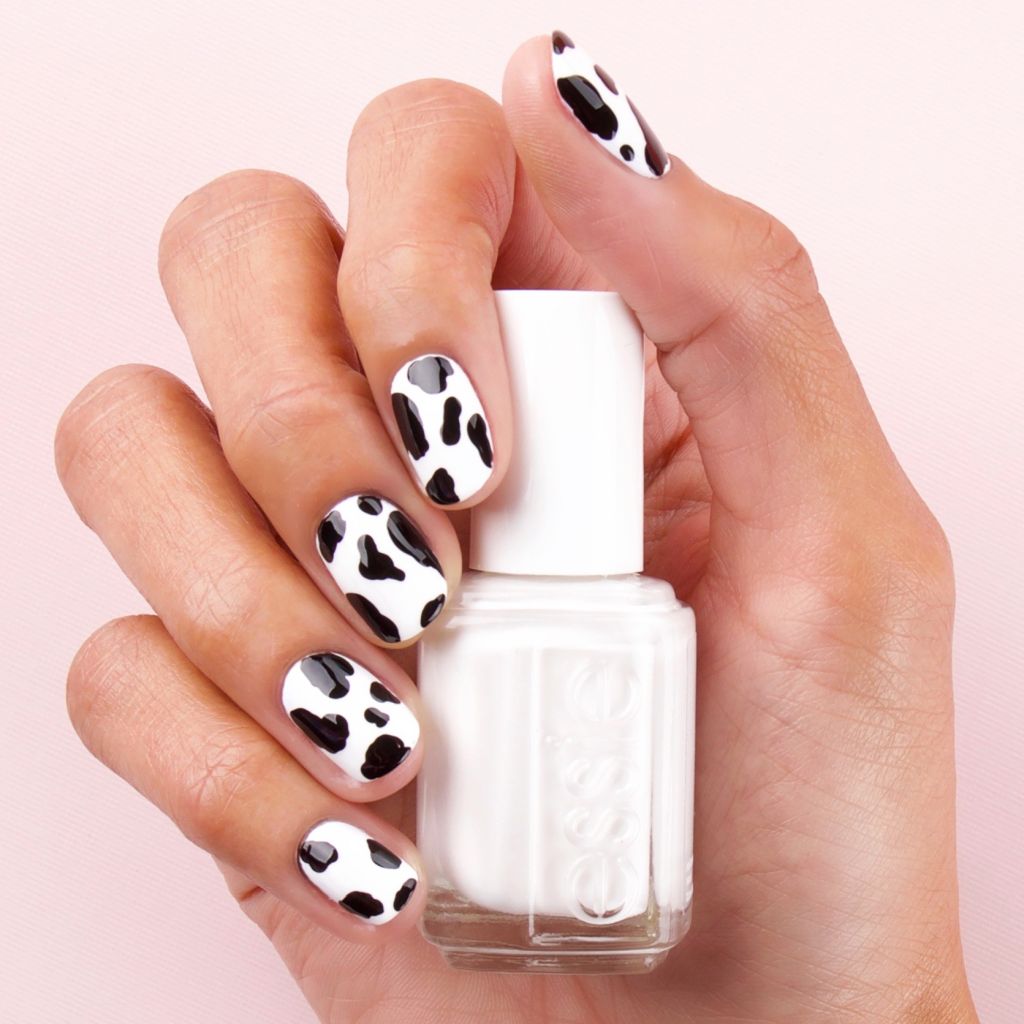 step 1: after a thin layer of 'here to stay' base coat, apply 2 coats of 'blanc.' let dry.
step 2: using a dotting tool and 'licorice,' apply splotches all over the nail. Let dry. Pro tip: try not to draw the splotches too close together!
step 3. seal with essie gel.setter top coat.
---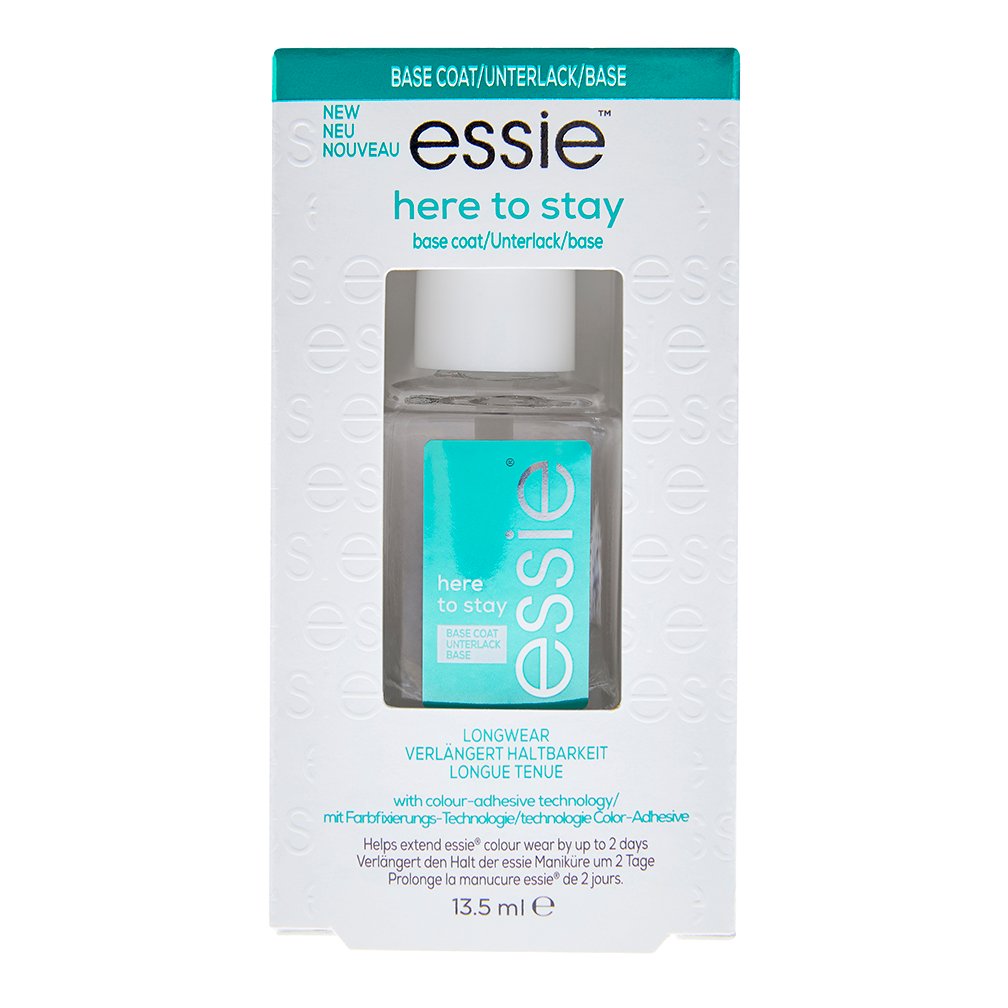 base coat
here to stay
$10.00
essie here to stay is our innovative color-adhesive technology applies smoothly to help hold color to your nail.  essie here to stay is a longwear champion base coat nail polish that provides a barrier to help prevent nail staining.  use with any essie enamel nail polish.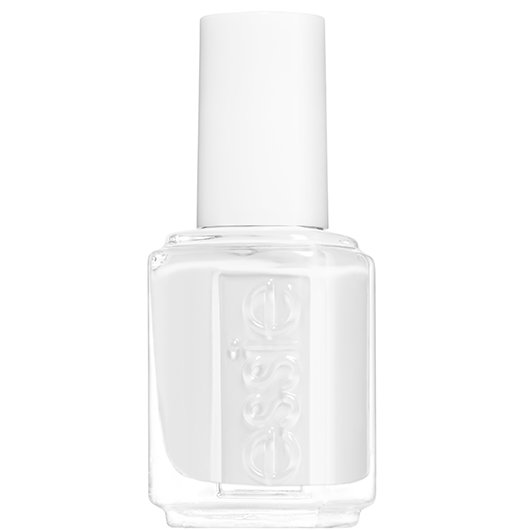 essie
blanc
$9.00
brush on the perfect french manicure tip with ease. full coverage, pure snowy white lacquer creates an elegant, smooth line every time.DBP, Toluene and Formaldehyde free. <p><span>&nbsp;</span></p> <p><strong><span>essie enamel product benefits:</span></strong></p> <ul style="list-style-type: disc;"> <li><span>extensive color palette with hundreds of shades&nbsp;</span></li> <li><span>high, glossy shine finish&nbsp;</span></li> <li><span>provides flawless coverage along with outstanding durability&nbsp;</span></li> <li><span>brush fits every nail size for streak-free application</span></li> </ul>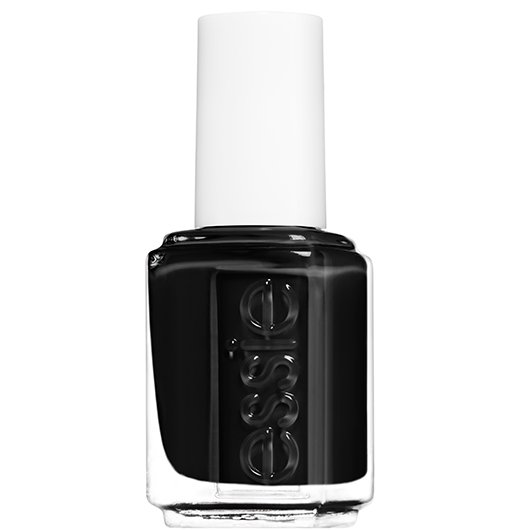 essie
licorice
$9.00
eternally cool. effortlessly chic. essie&rsquo;s original beguiling jet black lacquer laces up a deep, dark and delicious look for a rockstar attitude with sophisticated style. <p><span>&nbsp;</span></p> <p><strong><span>essie enamel product benefits:</span></strong></p> <ul style="list-style-type: disc;"> <li><span>extensive color palette with hundreds of shades&nbsp;</span></li> <li><span>high, glossy shine finish&nbsp;</span></li> <li><span>provides flawless coverage along with outstanding durability&nbsp;</span></li> <li><span>brush fits every nail size for streak-free application</span></li> </ul>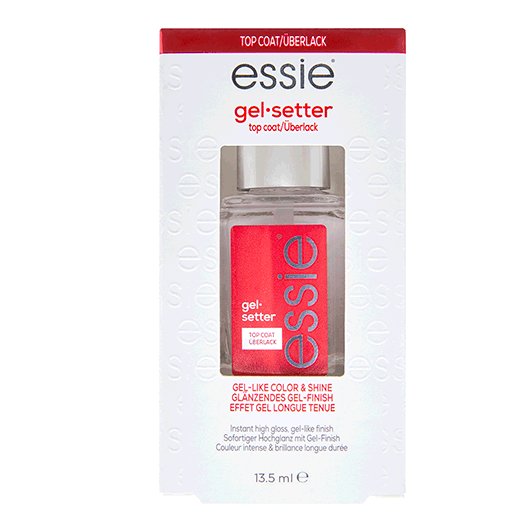 top coat
gel-setter
$10.00
<style type="text/css"> p.p1 {margin: 0.0px 0.0px 0.0px 0.0px; font: 12.0px 'Lucida Grande'; color: #000000} </style> <p class="p1">A clear topcoat that will give your nails gel-like essie color and shine day after day.</p>
---