go to content
register
forever yours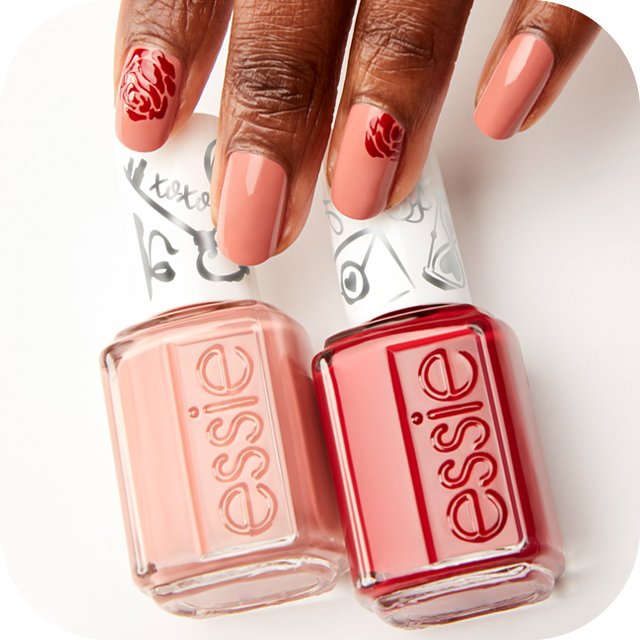 step 1: apply a thin coat of your preferred essie base coat.
step 2: apply two coats of respond with a kiss.
step 3: with a fine detail brush, polish petals with love note-worthy.
begin curvy C lines at the cuticle and allow the lines to curve and get smaller as you move up the nail.
step 4: finish with gel setter top coat.
---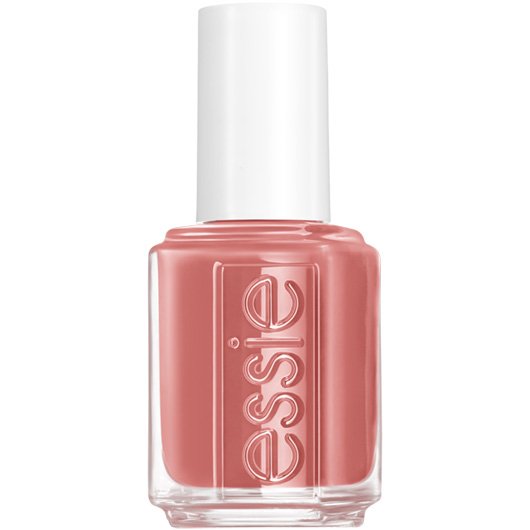 essie
respond with a kiss
$9.00
<p>if your heart is fluttering, this dusty, mid-tone neutral nail polish with pink undertones is the answer (cream) </p> <ul> <li>inspired by a cheeky, secret love affair expressed through handwritten letters, the limited edition essie valentine&rsquo;s day 2022 collection introduces loveable shades that are more than words can say. this romantic range features six love note-worthy shades you&rsquo;ll want to keep close to your heart. grab your quill and get to writing &ndash; you might just respond with a kiss!</li> <li>salon quality formula for flawless coverage.</li> <li>our exclusive easy glide brush for quick, even professional application on nails.</li> <li>from the essie collection, which&nbsp;has produced more than 1,000&nbsp;shades and counting.</li> <li>over a thousand nuanced colors, essie original nail polish takes from the latest fashion and cultural trends to make your manicure possibilities endless, with a wink and story always on hand. your partner for playful inspiration.</li> </ul> <center><a href="https://www.essie.com/nail-polish/whats-new/valentines-day-2022" target="_self">see the collection</a></center>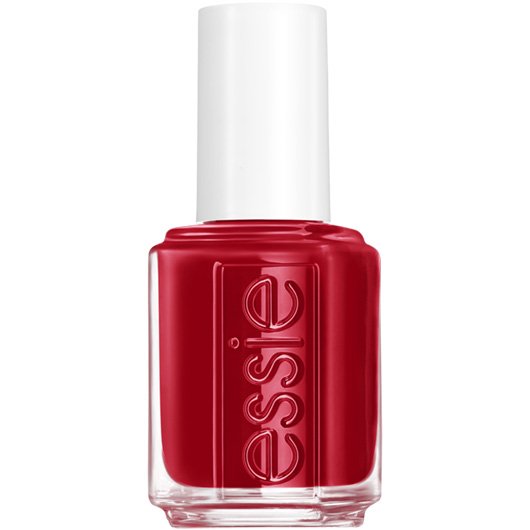 essie
love note-worthy
$9.00
<p>this deep, devoted crimson red nail polish with blue undertones says more than words ever could (cream)</p> <ul> <li>inspired by a cheeky, secret love affair expressed through handwritten letters, the limited edition essie valentine&rsquo;s day 2022 collection introduces loveable shades that are more than words can say. this romantic range features six love note-worthy shades you&rsquo;ll want to keep close to your heart. grab your quill and get to writing &ndash; you might just respond with a kiss!</li> <li>salon quality formula for flawless coverage.</li> <li>our exclusive easy glide brush for quick, even professional application on nails.</li> <li>from the essie collection, which&nbsp;has produced more than 1,000&nbsp;shades and counting.</li> <li>over a thousand nuanced colors, essie original nail polish takes from the latest fashion and cultural trends to make your manicure possibilities endless, with a wink and story always on hand. your partner for playful inspiration.</li> </ul> <center><a href="https://www.essie.com/nail-polish/whats-new/valentines-day-2022" target="_self">see the collection</a></center>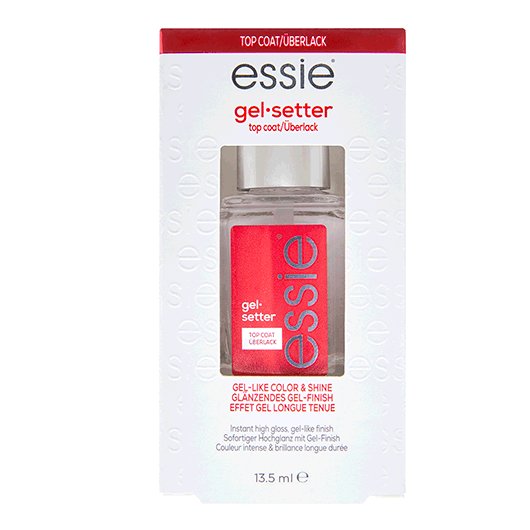 top coat
gel-setter
$10.00
<style type="text/css"> p.p1 {margin: 0.0px 0.0px 0.0px 0.0px; font: 12.0px 'Lucida Grande'; color: #000000} </style> <p class="p1">A clear topcoat that will give your nails gel-like essie color and shine day after day.</p>
---