go to content
essie
nail polish
base & top coats
nail care
nail art
inspiration
sweepstakes
find essie
essie pro
about us
faq
contact us
makeup.com
cookie settings
terms of use
privacy policy
sitemap
facebook
twitter
pinterest
youtube
tumblr
instagram
nail art
galaxy gradient
manicure by Steph Stone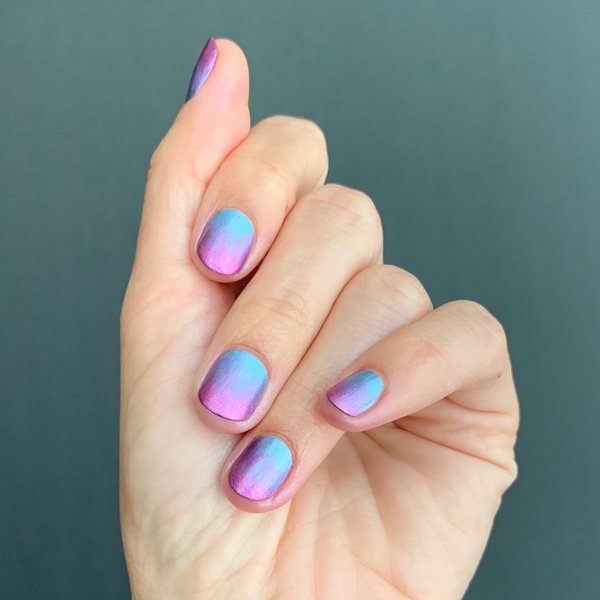 step 1: apply one coat of essie here to stay base coat. this is especially important if your nails are prone to staining - think of it as a protective layer from deeper colors!
step 2: paint two coats of wishing on a star. allow a few minutes to dry.
step 3: place a few drops of space out on a piece of aluminum foil. dip the corner of a triangle sponge into the polish and gently pat onto your nail bed starting at the free edge. work your way down the nail blending the two colors together. you want pink to be most prominent at the tip and to gradually blend into the blue. repeat until you have a seamless gradient.
step 4: next apply gel.setter top coat to smooth out any texture created by the sponge. this will also help blend the colors together!
---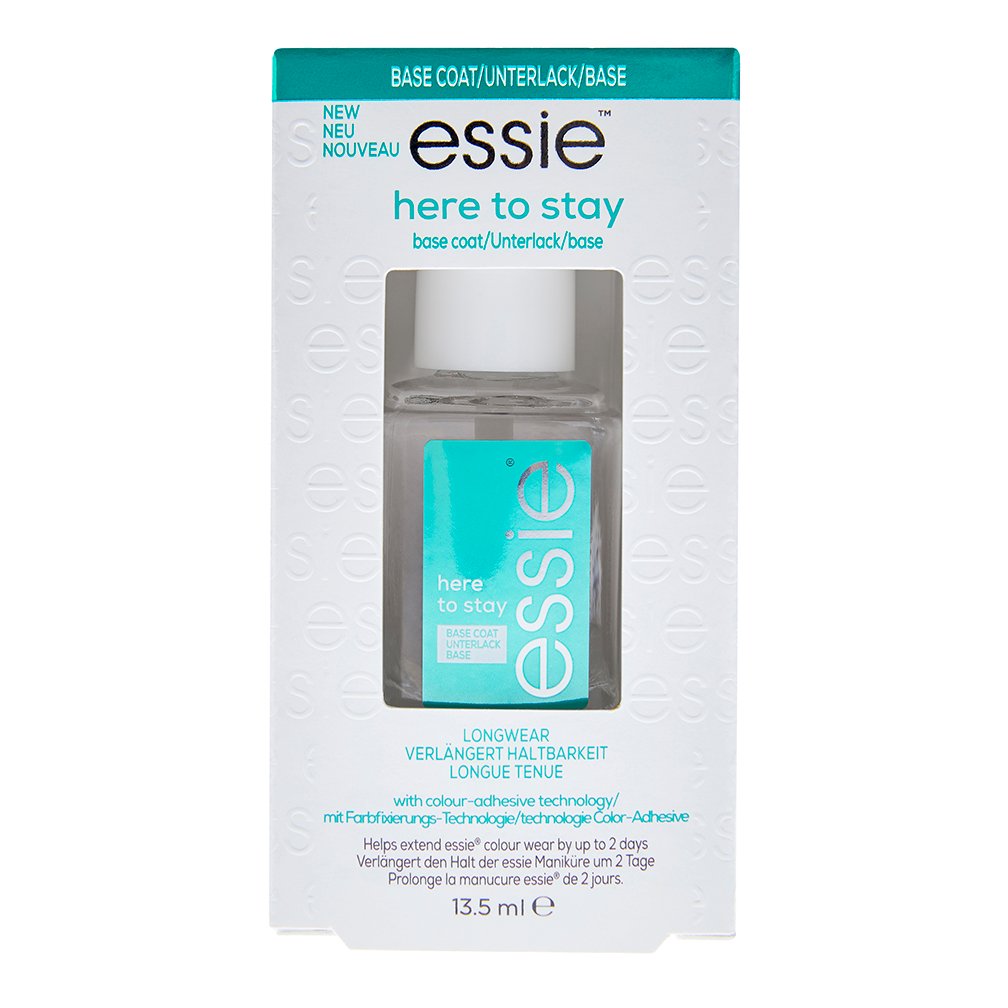 base coat
here to stay
$10.00
essie here to stay is our innovative color-adhesive technology applies smoothly to help hold color to your nail.  essie here to stay is a longwear champion base coat nail polish that provides a barrier to help prevent nail staining.  use with any essie enamel nail polish.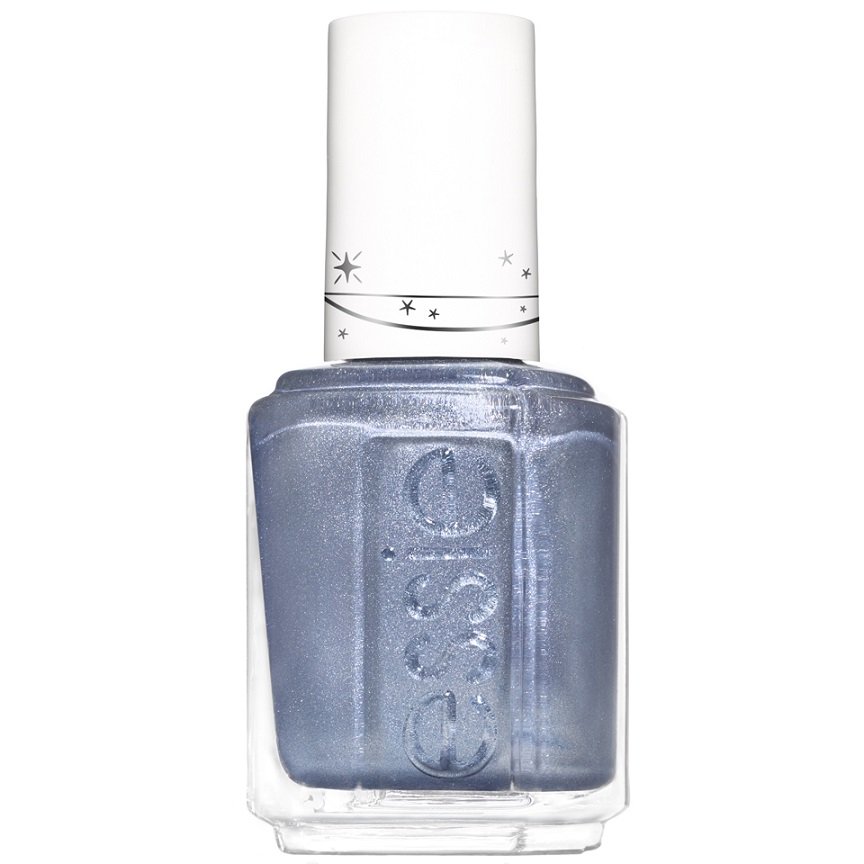 essie
wishing on a star
$9.00
<p><span>shade like this doesn't happen every day - this cool, steel cobalt is only seen once in a blue moon with&nbsp; a metallic finish and smooth icy appearance.</span></p> <p style="color: #333333; background-color: #ffffff; margin: 1em 0px; padding: 0px; letter-spacing: 0.1px;"><strong>essie enamel product benefits:</strong></p> <ul style="color: #333333; background-color: #ffffff; margin: 1em 0px 1em 18px; padding: 0px; letter-spacing: 0.1px;"> <li><span>extensive color palette with hundreds of shades&nbsp;</span></li> <li><span>high, glossy shine finish&nbsp;</span></li> <li><span>provides flawless coverage along with outstanding durability&nbsp;</span></li> <li><span>brush fits every nail size for streak-free application</span></li> </ul>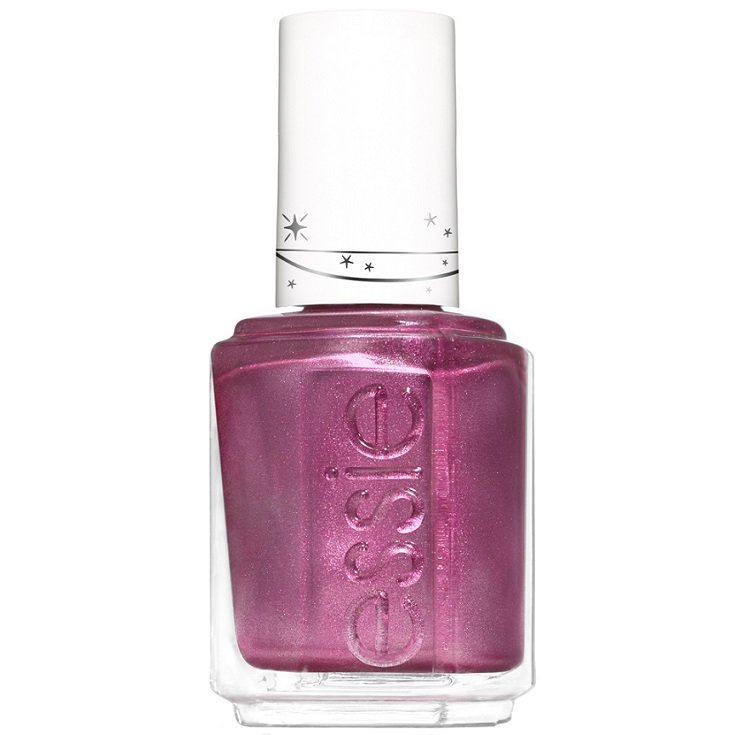 essie
space out
$9.00
<p><span>space out to the sky's metallic magenta hue</span></p> <p style="color: #333333; background-color: #ffffff; margin: 1em 0px; padding: 0px; letter-spacing: 0.1px;"><strong>essie enamel product benefits:</strong></p> <ul style="color: #333333; background-color: #ffffff; margin: 1em 0px 1em 18px; padding: 0px; letter-spacing: 0.1px;"> <li><span>extensive color palette with hundreds of shades&nbsp;</span></li> <li><span>high, glossy shine finish&nbsp;</span></li> <li><span>provides flawless coverage along with outstanding durability&nbsp;</span></li> <li><span>brush fits every nail size for streak-free application</span></li> </ul>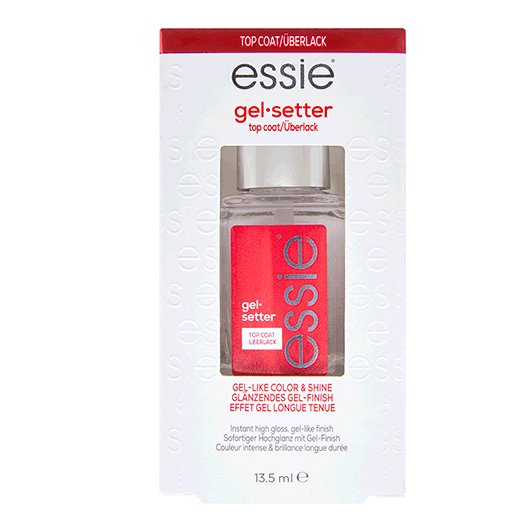 top coat
gel-setter
$10.00
<style type="text/css"> p.p1 {margin: 0.0px 0.0px 0.0px 0.0px; font: 12.0px 'Lucida Grande'; color: #000000} </style> <p class="p1">A clear topcoat that will give your nails gel-like essie color and shine day after day.</p>
---