go to content
register

sign in

sign up

sign up

sign in

sign out
nail art
golden dazzle
what's holiday complete without a little bling?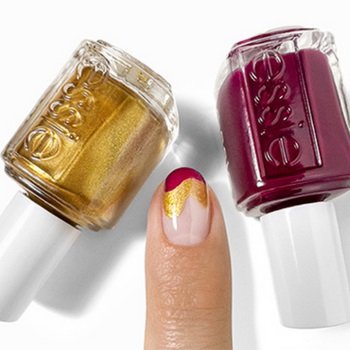 see how it will look using essie on hand virtual nail art try-on!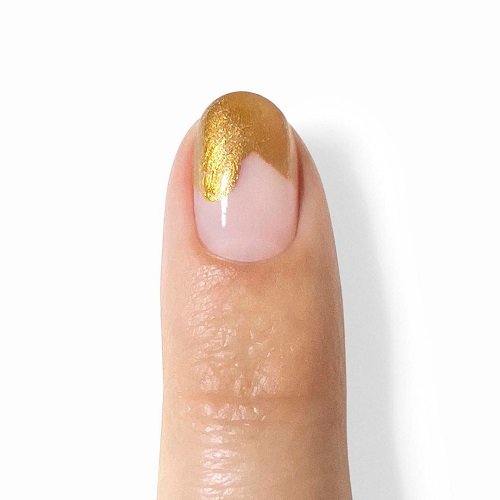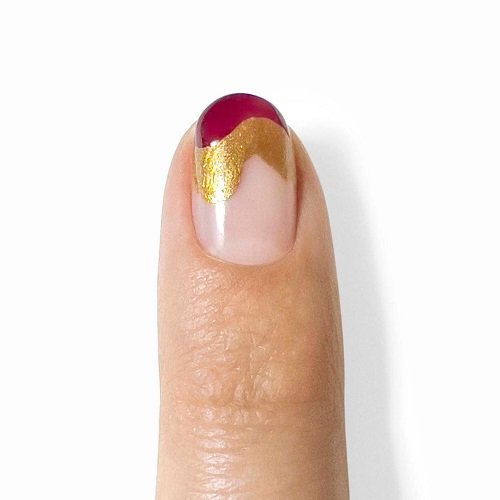 step 1: apply a thin coat of essie here to stay base coat
step 2: with not so silent night, polish a wavy line halfway down from the cuticle.
step 3: repeat this step with wrapped in luxury along the tip of the nail.
step 4: finish with your essie gel setter top coat.
---
base coat
here to stay
$11.00
essie here to stay is our innovative color-adhesive technology applies smoothly to help hold color to your nail.  essie here to stay is a longwear champion base coat nail polish that provides a barrier to help prevent nail staining.  use with any essie enamel nail polish.
essie
wrapped in luxury
$9.00
give yourself the gift of timeless glamour with this rich, burgundy-red nail polish with blue undertones (cream) <ul style="list-style-type: disc;"> <li> essie introduces its winter 2022 collection, a luxurious take on everyone&rsquo;s favorite time of year. this ultra-rich range includes six alluring shades that are perfect for an evening of glitz and glamour. spend the holiday season wrapped in luxury with essie as your favorite accessory!</li> <li> salon quality formula for flawless coverage.</li> <li>our exclusive easy glide brush for quick, even professional application on nails.</li> <li> from the essie collection, which has produced more than 1,000 shades and counting.</li> <li>essie connects the world through color and its infinite storytelling possibilities. beloved for its impeccable, salon quality colors and witty shade names - essie offers an 8-free, vegan portfolio that includes essie original, gel couture longwear, expressie quick dry, a full line of high performing nail care products.</li> </ul>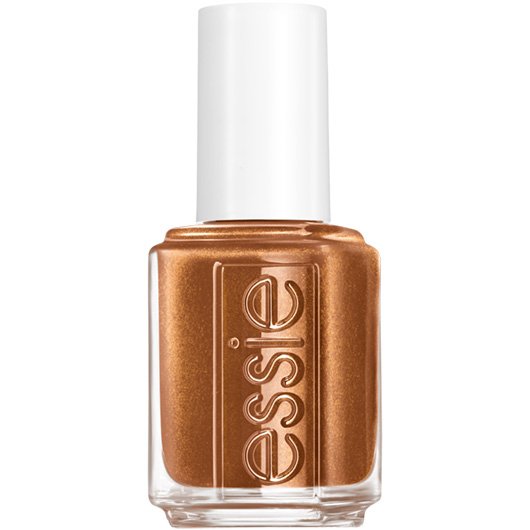 essie
not so silent night
$9.00
dial up the drama! this warm bronze metallic nail polish with flecks of refined gold pearl is the life of any party (shimmer) <ul style="list-style-type: disc;"> <li> essie introduces its winter 2022 collection, a luxurious take on everyone&rsquo;s favorite time of year. this ultra-rich range includes six alluring shades that are perfect for an evening of glitz and glamour. spend the holiday season wrapped in luxury with essie as your favorite accessory!</li> <li> salon quality formula for flawless coverage.</li> <li>our exclusive easy glide brush for quick, even professional application on nails.</li> <li> from the essie collection, which has produced more than 1,000 shades and counting.</li> <li>essie connects the world through color and its infinite storytelling possibilities. beloved for its impeccable, salon quality colors and witty shade names - essie offers an 8-free, vegan portfolio that includes essie original, gel couture longwear, expressie quick dry, a full line of high performing nail care products.</li> </ul>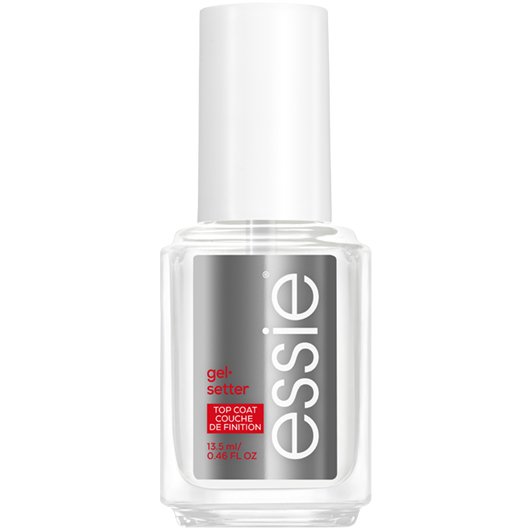 top coat
gel-setter
$11.00
<style type="text/css"> p.p1 {margin: 0.0px 0.0px 0.0px 0.0px; font: 12.0px 'Lucida Grande'; color: #000000} </style> <p class="p1">A clear topcoat that will give your nails gel-like essie color and shine day after day.</p>
---