go to content
essie
nail polish
base & top coats
nail care
nail art
inspiration
find essie
essie pro
about us
faq
contact us
makeup.com
sitemap
facebook
twitter
pinterest
youtube
tumblr
instagram
nail art
starry night sky
manicure by Steph Stone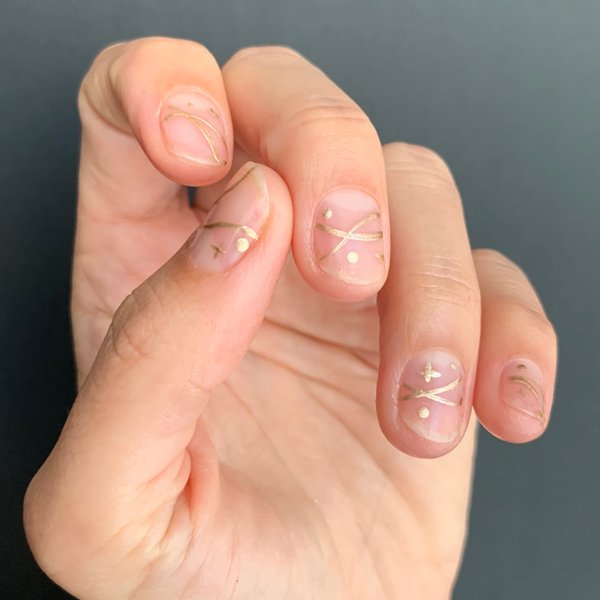 step 1: paint one coat of essie here to stay base coat.
step 2: place a drop of reflection perfection onto a piece of aluminum foil. take a stripping brush and gently swipe two swoopy lines across your nail bed. they can go in any directions and don't have to be strategically placed!
step 3: take a dotting tool (you can use the end of a paper clip or a toothpick too) and dip it into a bit of polish. place a couple dots around your swoopy lines! you can also draw a couple stars here and there if you wish. allow a few minutes to dry.
step 4. lastly apply gel.setter top coat to ensure a long lasting manicure. careful not to press your top coat brush too hard on your nail bed or you will drag your nail art!
---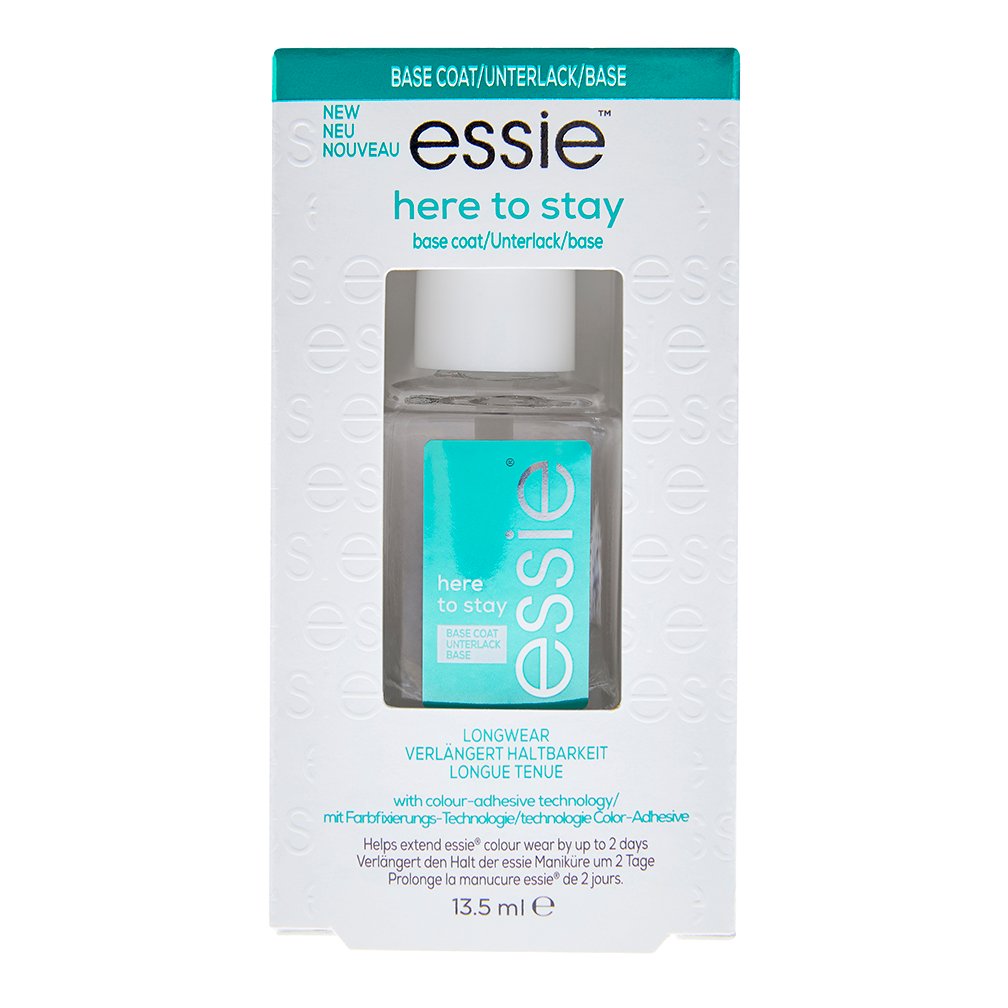 base coat
here to stay
$10.00
essie here to stay is our innovative color-adhesive technology applies smoothly to help hold color to your nail.  essie here to stay is a longwear champion base coat nail polish that provides a barrier to help prevent nail staining.  use with any essie enamel nail polish.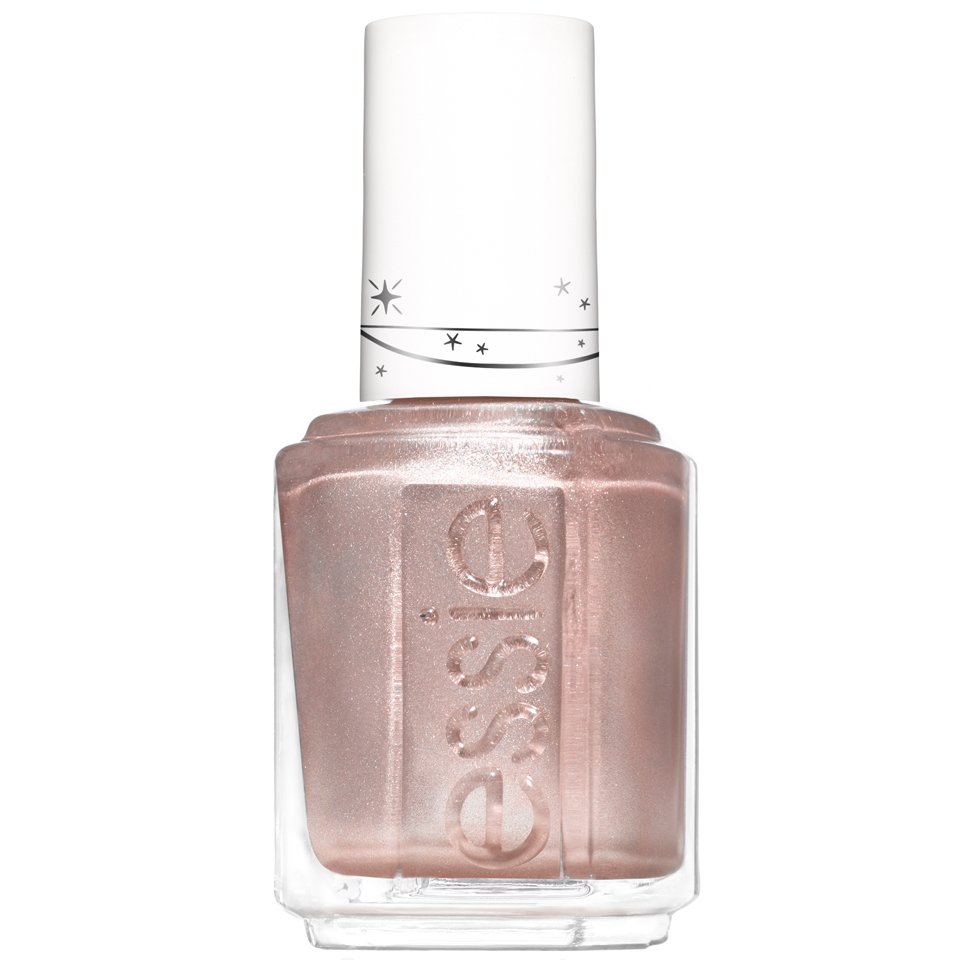 essie
reflection perfection
$9.00
your visionary style has met its match. this heavenly soft rose gold mirrors every move you make. <p><span>&nbsp;</span></p> <p><strong><span>essie enamel product benefits:</span></strong></p> <ul style="list-style-type: disc;"> <li><span>extensive color palette with hundreds of shades&nbsp;</span></li> <li><span>high, glossy shine finish&nbsp;</span></li> <li><span>provides flawless coverage along with outstanding durability&nbsp;</span></li> <li><span>brush fits every nail size for streak-free application</span></li> </ul>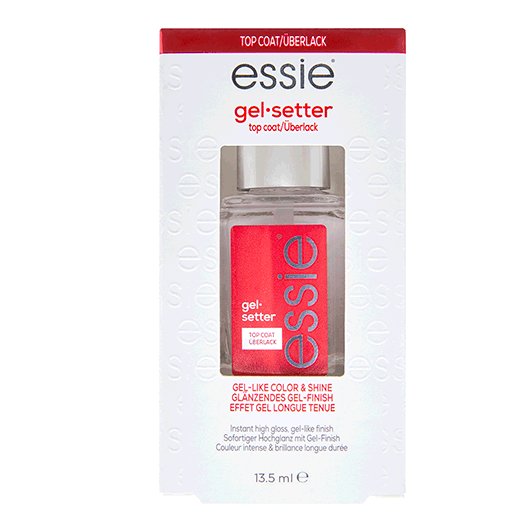 top coat
gel-setter
$10.00
<style type="text/css"> p.p1 {margin: 0.0px 0.0px 0.0px 0.0px; font: 12.0px 'Lucida Grande'; color: #000000} </style> <p class="p1">A clear topcoat that will give your nails gel-like essie color and shine day after day.</p>
---