go to content
register

sign in

sign up

sign up

sign in

sign out
find your perfect blue nail polish shade
take our essie color quiz to find what blue nail polish is made for you!
start quiz
join the

blues

crew
a blue for every personality, a blue for every moment, a blue for every mood, a blue for everything!
have you ever noticed that blue is all around us? from the indigo oceans and sapphire streams to the azure skies above all the way down to your faded acid-washed jeans. like a genie who is simply dying to leap out of a bottle, these bubbly essie blues really do make wishes come true, so let's see what's in store. and brace yourself for a bubbly blue summer that redefines summer nails!
best seller new
best seller new
best seller new
best seller new
best seller new
best seller new
best seller new
best seller new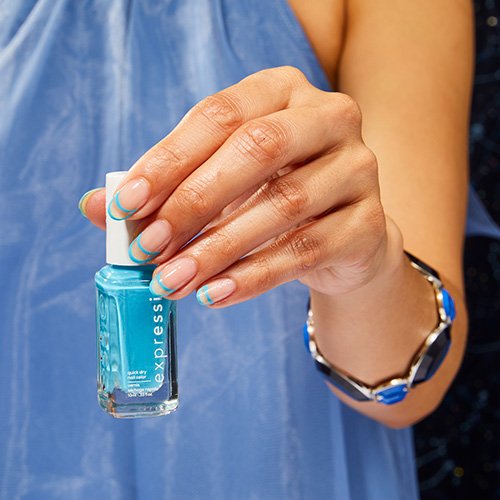 a micro french mani with a little ✨ pizzazz ✨ these french tip nails are minimalist to the max with understated élan. so count to trois, keep that brush steady and give this blue nail design a try!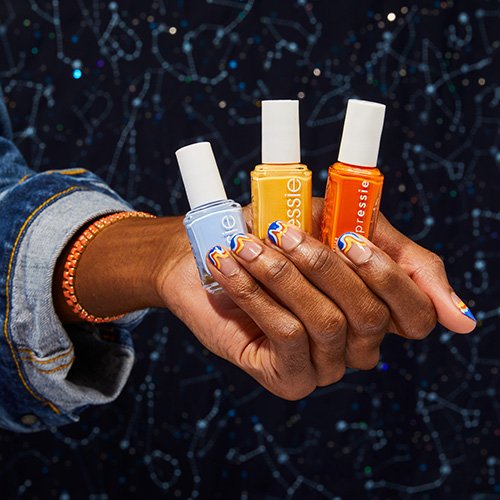 inspired by artistic murals, essie global mani educator rita remark came up with this wavy 4-color nail art! try it out and share your fab summer nails on instagram or tiktok with #essielove 🌊💙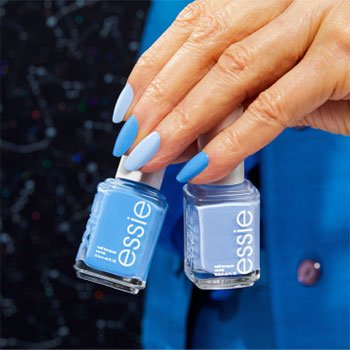 our manicurist and nail artist rita remark says this blue nail design was inspired by an all-denim fit! so slip into your jeans and get a-brushin' – this one is as easy as blueberry pie.
bubbly blues light up 2023
it's a plane, it's a bird, it's…the bubbly blues! indomitable essie nail polish introduces a whole crew of blue lacquers for truly unique summer nails. from deep navy to glacial ice, you'll have a hard time choosing just one. oh well!
there's no color options that match your selections
try updating your filters to reveal more options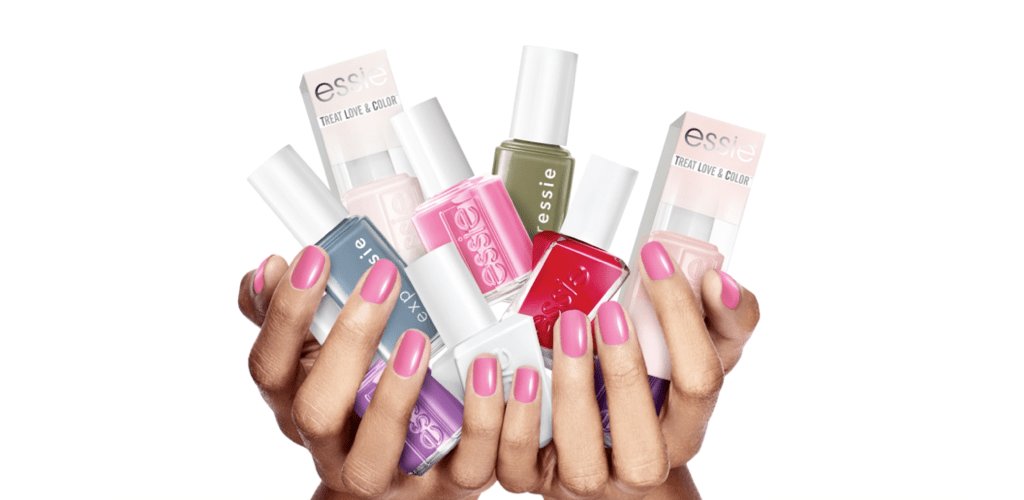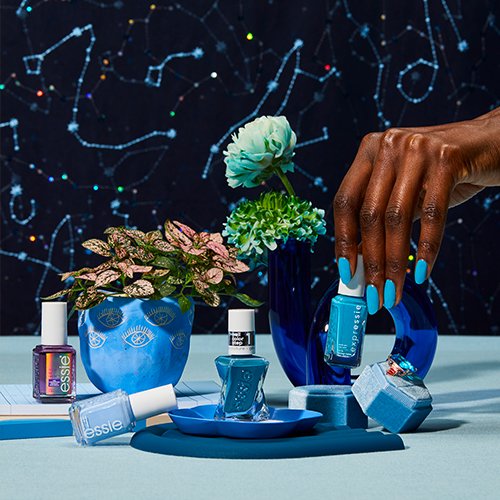 oh, have we got some blues for you! check out the headlines: from electric blue french tips to baby blue nail designs, summer nails are in for the royal (blue) treatment.