go to content
register

sign in

sign up

sign up

sign in

sign out
💛 live your color in 💛
oh my dear, so much to cheer!
find your perfect yellow nail polish shade
take our essie color quiz to find what yellow nail polish is made for you!
start quiz
yellow is scientifically proven to cause chronic smiling (for real 🙂)! as the universal color for warmth and laughter - yellow just makes everything lightyears brighter and it's beamed up to the top of the most wanted list of fall nail colors. just like highlighters and taxi cabs: you just can't miss 'em!
best seller new
best seller new
best seller new
best seller new
best seller new
best seller new
best seller new
best seller new
michelan-yellow nail designs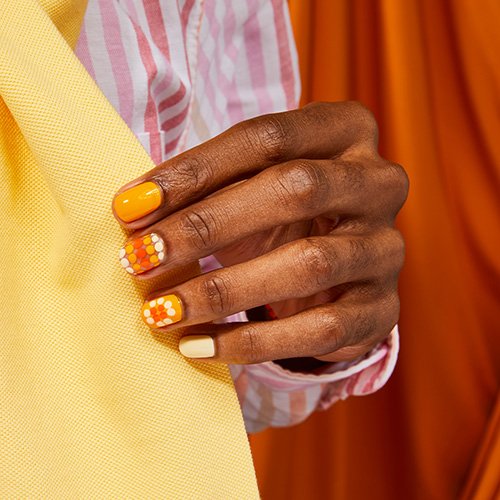 anyone can be a DIY nail art pro with this combo of fall nail colors! essie's global mani educator rita remark says the dotting tool and these step-by-step instructions make it easy-peasy.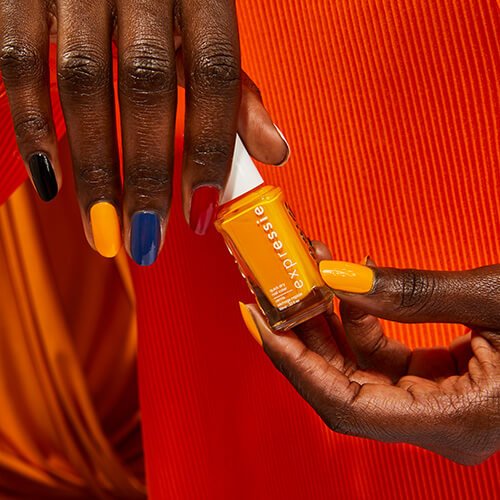 these fall nail colors create a nail art design inspired by a painter's palette. it may seem basic and a cinch to do, but the overall effect is quite fetching! so dive in headfirst and be sure to share photos of your primary multi-mani with us on instagram or tiktok at #essielove. and be sure to check out the pro tip below 🤗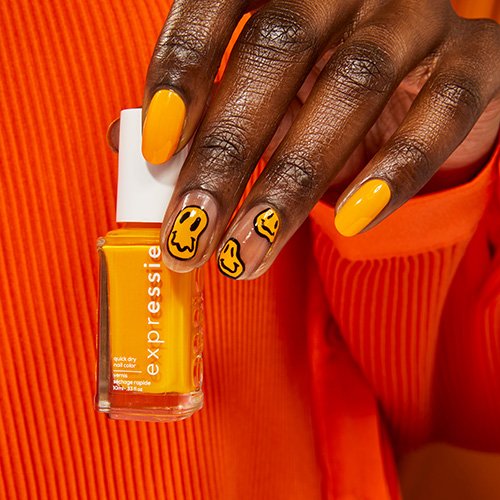 essie nail salon pro rita remark created this retro yellow nail art to look like Y2K drippy smiley faces. you get artistic license to draw them how you want! we can't wait to see your gang of trippy happy faces on instagram or tiktok (#essielove)💅🏻🤗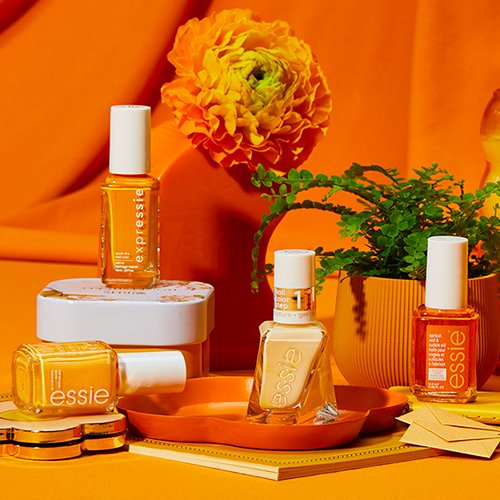 get all warm and fuzzy with the most feel-good fall nail colors around. essie's cheery palette of yummy yellow nail polish is just what we all need right now. from perky pastels and nifty neons to chipper sunflower and beyond, every last one is guaranteed to make you smile ☺️
2023 is flashing yellow
lacquer lovers are taking a shine to yummy yellows in '23 with one of the trendiest fall nail colors this side of the sun. from lemon zest and moonbeams to bananas and ice cream, find out why yellow nail polish is melting everyone's heart, one toothy grin at a time.



there's no color options that match your selections
try updating your filters to reveal more options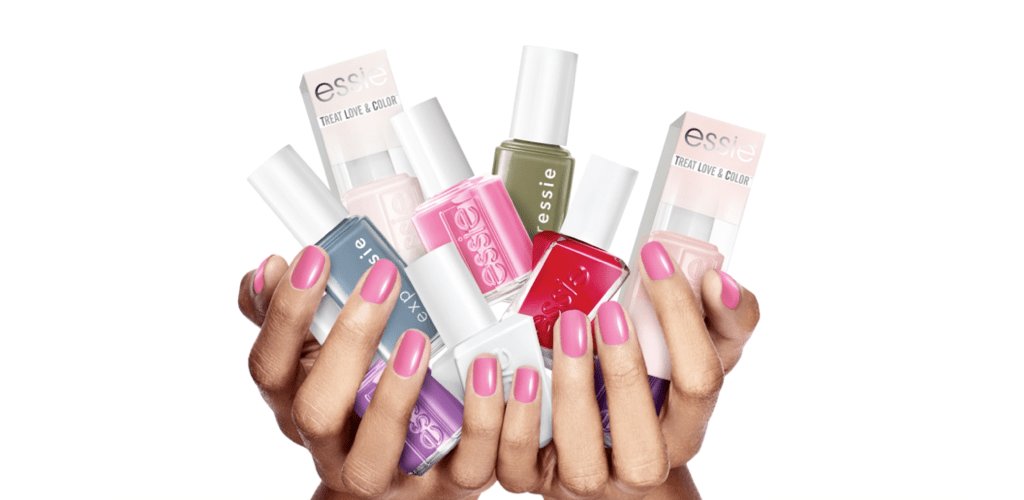 paint me a yellow rainbow