go to content
register

sign in

sign up

sign up

sign in

sign out
meet the essie nail artists!
get the inside scoop on their background in the industry, inspirations, essie love stories, and more.
see Frances' work
tips & trends
behind the brush: frances liang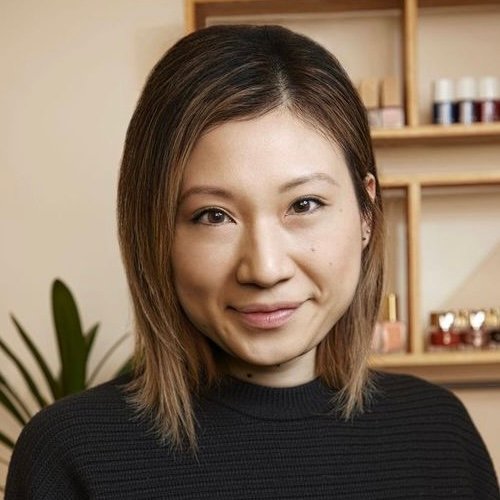 name: Frances Liang
city: New York City
what's your favorite essie shade / essie love story? my favorite essie collections are the serene slate collection from 2019 and (this is so long ago, but) the essie fall 2016. my favorite essie shade 'beau-tie' from essie gel couture.
how would you describe your design style? my preferred nail art technique is painting with a brush. I would describe my style as two dimensional abstract art, often in opaque cream shades, with solid shapes and lines/curves.
what's your biggest source of inspiration? probably from aspects of architecture and interior design.
fun fact? I'm a sagittarius with a taurus rising and a leo moon.
what's your favorite project that you've worked on? the watermelon nail art I sent over recently was really fun to make. I got to get messy in creating the look with sponge on nails without getting messy all over the skin. I really hope tons of people get to try it. I was really happy with the way they turned out and want to do another round in video form, maybe in yellow instead of red.
what's your #1 nail tip or trick? wait for the paint to dry all the way through. this is a tip people might find useful to make a regular polish manicure last. After applying a layer, wait *at least* a full minute before applying the next layer. same with waiting enough time before applying a top coat.
what's a question you get asked most often about nails/your work, and what's your answer? people ask how I get polish so close to the cuticles or how I make the lines super clean. the answer is always good lighting. seeing well in bright lighting is truly everything.