go to content
essie
register
find essie
nail polish
base & top coats
nail care
sweepstakes
virtual try on
find essie
essie pro
about us
ingredients
faq
contact us
essie pro
makeup.com
cookie settings
terms of use
privacy policy
sitemap
facebook
twitter
pinterest
youtube
tumblr
instagram
tips & trends
must-have base coats for a long lasting mani
the first step to a long lasting manicure starts with essie's base coats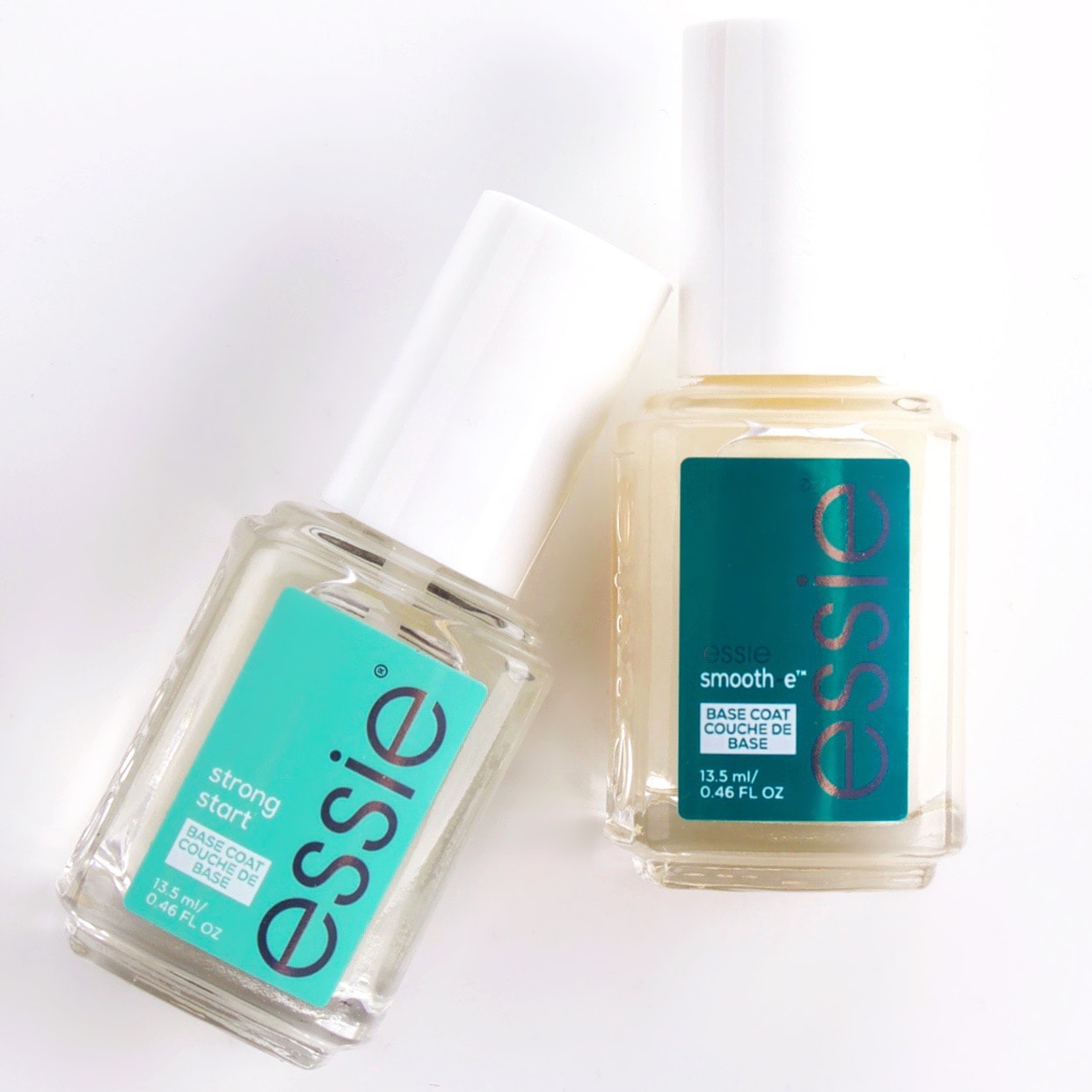 'smooth-e' base coat
Essie's new ridge filling, smooth-e base coat, is true to it's name and your first defense against nail ridges and dents. However, this clever potion is wonderful for a range of nail issues. If you are wondering whether it's right for you, here are a few other nail concerns that smooth-e works to remedy.
Nail discoloration reveals itself in many ways. Whether it be natural yellowing or whitening of the nail or surface stains from food or nail polish, these unsightly nail tinges make wearing classic essie sheers like "mademoiselle" an unlikely option. Luckily, smooth-e base coat comes in a tinted, creamy formula that works to conceal imperfections and reveal naturally beautiful looking nails.
As we age, our nails thicken to reveal ridges, but they also retain less moisture which can lead to dryness. To treat both of these concerns, smooth-e base coat is your best "pro-age" choice. Not only does it work to smooth ridges, it contains ceramide, which is proven to hydrate and prevent moisture loss. Similarly, you should also be reaching for smooth-e base coat if you have dry, flaking nails or if they need protection from the cold and dry winter months.
Though the perfect essie manicure begins with base coat, it must always end with a topcoat. To seamlessly compliment smooth-e, reach for gel-setter topcoat. For those with extremely deep ridges, gaps or dents in their nails, this topcoat boasts a slightly thicker consistency that glosses over uneven nails, polishing them to a glass-like perfection.
'strong start' base coat
As the first point of contact in your manicure regime, it's important that your base coat not only bonds your nail color, but also provides customized health benefits. Like our skin and haircare, we should always select a base that caters to our own unique nail needs. The most common of all nail concerns is strength and essie has your prescription ready. A bottle of Strong Start base coat is your new nail ally, providing the ideal foundation for your longwearing, nail strengthening manicures.
Weak nails are much different than peeling or brittle nails, however many tend to group these nail conditions together. Some nails issues are the result of moisture loss or age and others genetics, gel damage or environmental stress. All of these concerns have different solutions, so how do you know if strong start is right for you? Here is an easy diagnosis.
Contrary to popular belief, strong nails are not always so dense and rigid like steel. Strong, healthy nails should be flexible. They should be durable enough to withstand daily activities like dishwashing, but flexible enough to arc slightly under pressure. If our nails weren't flexible, they'd be dry, brittle and in need of a moisturizing base coat like essie's smooth-e or all-in-one. Weak nails should feel too soft, potentially sensitive to the touch; they can even peel or snap along the tips. They can be the result of environmental triggers, gel nail abuse or, sadly, plain old genetics. If this sounds like your nails, then strong start is your solution. Formulated with biotin, this base coat is your color adhesive and fortifier in one, so your nails will be tough even when you're wearing a color named "marshmallow".
---
shop this post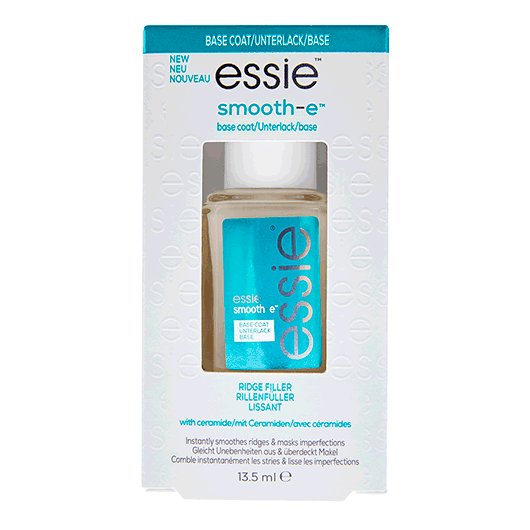 base coat
smooth-e
$10.00
our new ceramide-infused formula fills uneven surfaces on the nail to provide a sleek finish. instantly primes nails for a smooth and even surface for color adhesion. provides a barrier to help prevent nail staining. the result: even and smoothed out ridges for a perfectly beautiful manicure.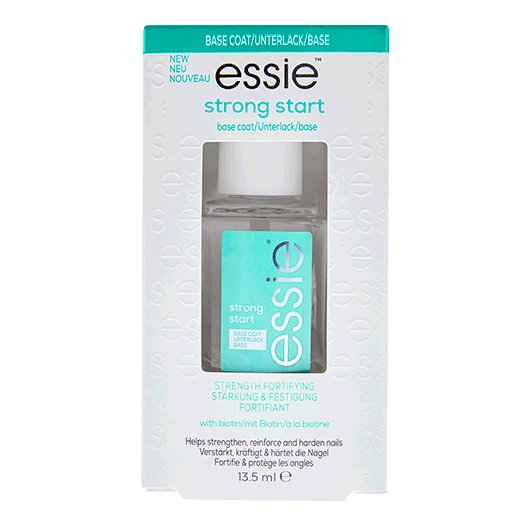 base coat
strong start + us
$10.00
our new strength boosting formula, infused with biotin, helps reinforce for less weak and brittle feeling nails. the result: a beautiful manicure due to strong nails more resistant to peeling, chipping & breakage.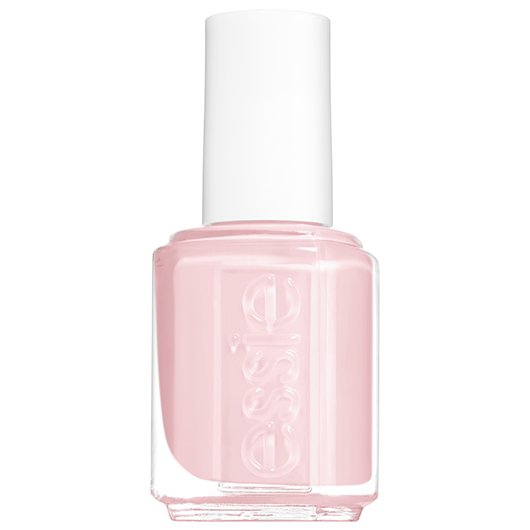 essie
mademoiselle
$9.00
say bonjour to the most classic, grown-up pink. award-winning and eternally trendy, this sheer nail polish is beloved by nail techs, professionals and manicure mavens around the globe. <p><span>&nbsp;</span></p> <p><strong><span>essie enamel product benefits:</span></strong></p> <ul style="list-style-type: disc;"> <li><span>extensive color palette with hundreds of shades&nbsp;</span></li> <li><span>high, glossy shine finish&nbsp;</span></li> <li><span>provides flawless coverage along with outstanding durability&nbsp;</span></li> <li><span>brush fits every nail size for streak-free application</span></li> </ul>
---