go to content
register

sign in

sign up

sign up

sign in

sign out
tips & trends
what's longwear? a lasting love with essie gel couture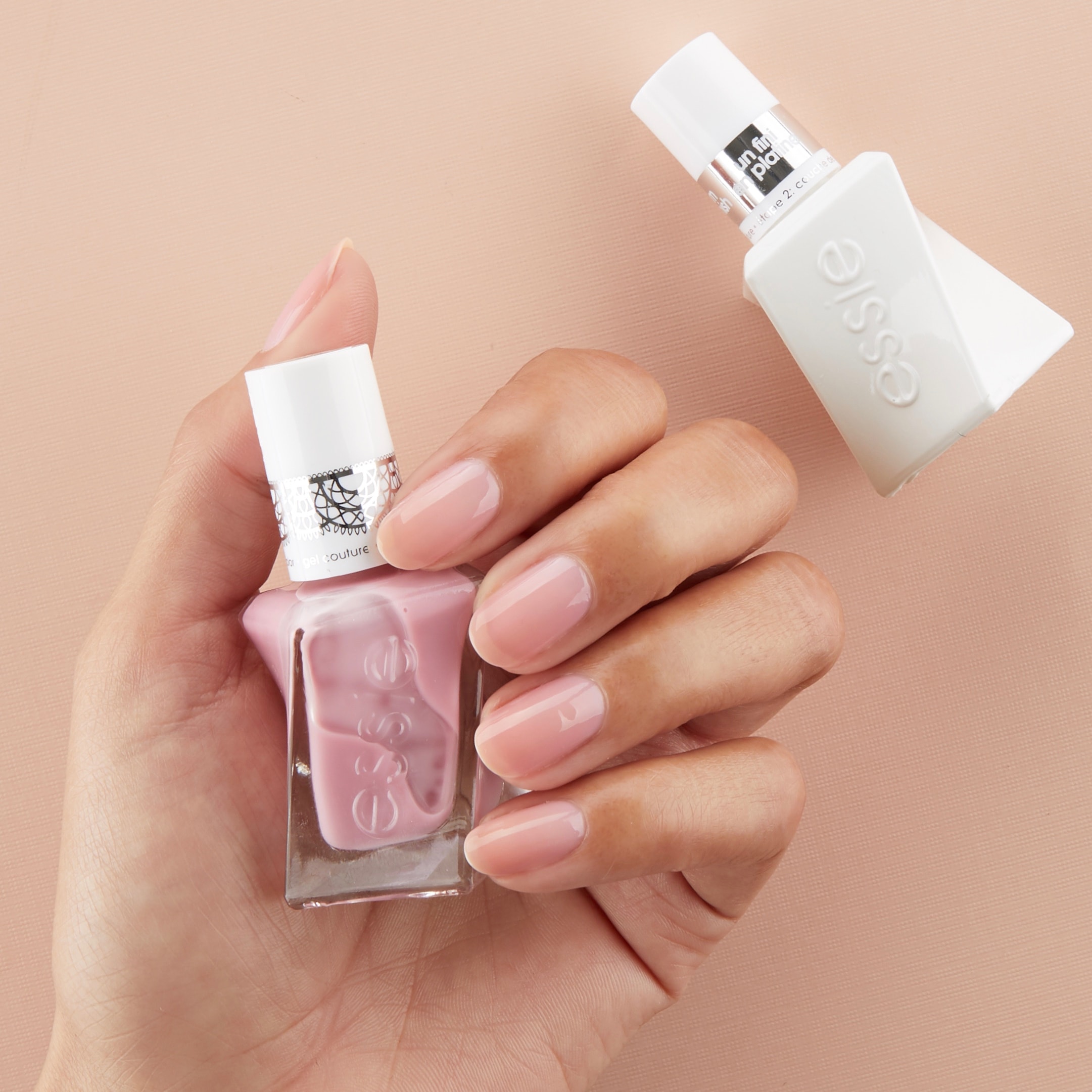 If you're a nail salon aficionado like us obsessies, you know you have plenty of manicure options to choose from to get perfectly polished nails. You can go classic with a regular polish manicure or get some extended wear time & durability with UV/LED gel. But what if there was an in-between option, where you could get long wear and gel-like shine, without the commitment of a gel mani?
Cue our next generation of nail polish: LONGWEAR. Longwear is a nail category that lets color addicts have it all: easy polish application and lasting color with quick, wipe-off removal. And essie's Gel Couture 2-step system makes longwear a breeze. Just polish two coats of the smooth, high-gloss color, and follow it with our platinum shine, gel-like topcoat. The color is formulated to gently adhere to your natural nail, so you don't need a base coat! And when you're ready to take it off, there is no soaking required. NO UV lamp, NO acetone soaking, no hassle!
Gel Couture wears longer than traditional polish, thanks to its 1) uniquely "flexible" color, which bends with your natural nail to avoid chipping and 2) platinum top coat, which has…wait for it….ACTUAL platinum particles in it, giving you incredible durability and ultra glossy, gel-like shine.
With a formula this loyal, let Gel Couture be there for you for all of your big boss moments. Getting ready to nail that big presentation? About to walk down the aisle? When your nails are under pressure, Gel Couture has your back with over 140 gorgeous salon colors to choose from, for flawless, glossy long wear.
---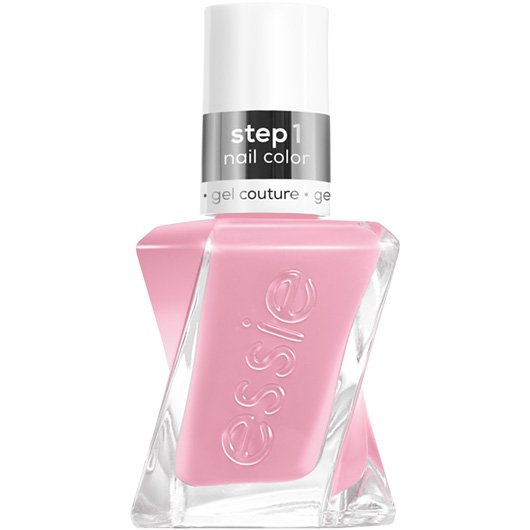 gel couture
bodice goddess
$13.00
<style type="text/css"> p.p1 {margin: 0.0px 0.0px 0.0px 0.0px; font: 11.0px 'Trebuchet MS'; color: #000000; -webkit-text-stroke: #ffffff} span.s1 {font-kerning: none} </style> <p class="p1"><span class="s1">work it. own it. there's no stopping a bodice goddess in this divine lilac purple nail polish blushing with confident orchid overtones. </span></p> <p>&nbsp;</p> <p> <style type="text/css"> p.p1 {margin: 0.0px 0.0px 16.0px 0.0px; line-height: 19.0px; font: 16.0px Helvetica; color: #636363; -webkit-text-stroke: #636363; background-color: #ffffff} li.li2 {margin: 0.0px 0.0px 0.0px 0.0px; line-height: 18.0px; font: 16.0px Helvetica; color: #262626; -webkit-text-stroke: #262626} span.s1 {font-kerning: none} span.s2 {-webkit-text-stroke: 0px #636363} span.s3 {font-kerning: none; background-color: #ffffff} ul.ul1 {list-style-type: disc} </style> </p> <p style="color: #767676; background-color: #ffffff; margin: 1em 0px; padding: 0px; letter-spacing: 0.1px;"><strong>gel couture product benefits:</strong></p> <ul style="color: #333333; background-color: #ffffff; margin: 1em 0px; padding: 0px; letter-spacing: 0.1px;"> <li> <ul style="margin: 0px; padding: 0px; list-style-type: disc;"> <li><span style="letter-spacing: 0.1pt;">luxurious longwear with gel-like color and shine in an easy 2-step system</span></li> <li><span style="letter-spacing: 0.1pt;">easy removal</span></li> <li><span style="letter-spacing: 0.1pt;">patent-pending curve hugging brush for perfect essie color coverage</span></li> <li><span style="letter-spacing: 0.1pt;">use with gel couture top coat for optimal results</span></li> </ul> </li> </ul>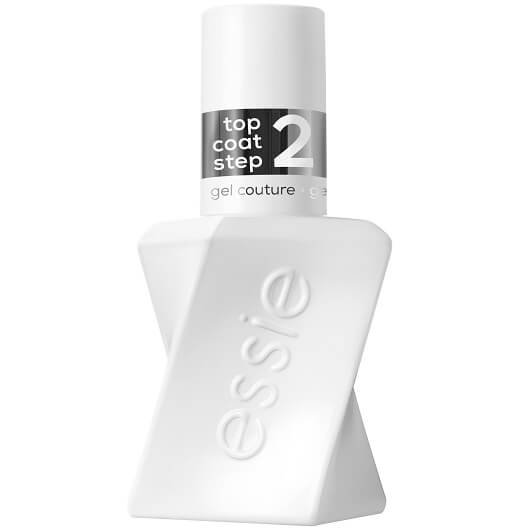 top coat
gel couture top coat
$11.00
<style type="text/css"> p.p1 {margin: 0.0px 0.0px 0.0px 0.0px; font: 12.0px 'Lucida Grande'; color: #000000} </style> <p class="p1">quick drying top coat that seals and helps protect, to magnify shine for an ultra-glossy flawless finish.<span class="Apple-converted-space"></span></p>
---