go to content
register

sign in

sign up

sign up

sign in

sign out
nail art
classy and koi nail art
show off your scales with this mermaid textured nail art design inspired by the fall 2016 collection.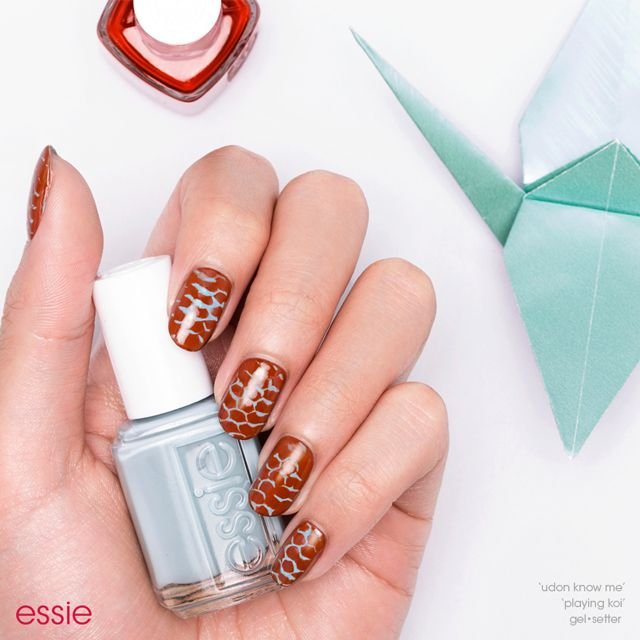 step 1: hydrate with apricot cuticle oil.
step 2: clean then prep nails with your favorite essie base coat.
step 3: apply 2 coats of udon know me. allow to dry.
step 4: apply 1 coat of playing koi. allow to set 10-15 seconds.
step 5: press piece of tulle into the nail and lift straight up. pro tip: for a more dramatic look, stretch the tulle while on the nail to get more of the bottom color to show through.
step 6: top with a coat of essie gel•setter.
---
shop this post
essie
udon know me
$10.00
we haven&rsquo;t met yet, but in this mysterious stony blue, you&rsquo;ll never want to say sayonara. <p><span>&nbsp;</span></p> <p><strong><span>essie enamel product benefits:</span></strong></p> <ul style="list-style-type: disc;"> <li><span>extensive color palette with hundreds of shades&nbsp;</span></li> <li><span>high, glossy shine finish&nbsp;</span></li> <li><span>provides flawless coverage along with outstanding durability&nbsp;</span></li> <li><span>brush fits every nail size for streak-free application</span></li> </ul>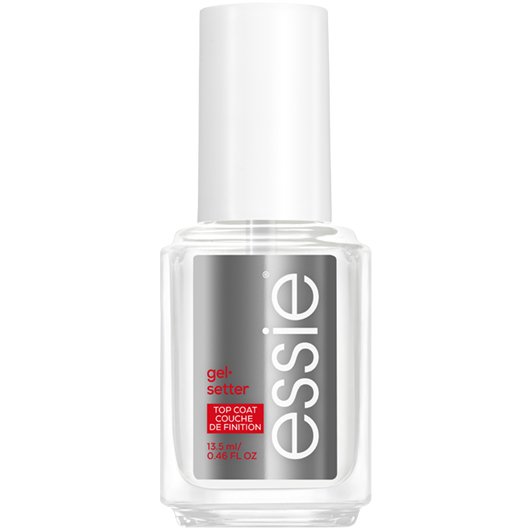 top coat
gel-setter
$11.00
<style type="text/css"> p.p1 {margin: 0.0px 0.0px 0.0px 0.0px; font: 12.0px 'Lucida Grande'; color: #000000} </style> <p class="p1">A clear topcoat that will give your nails gel-like essie color and shine day after day.</p>
---