go to content
register

sign in

sign up

sign up

sign in

sign out
introducing by essie
80% plant-based, salon-quality nail polish in colors you'll LOVe. created without compromise.
back to love
playing in paradise
self-love rush
get it girl
i am the moment
good impressions
a diverse range of soothing, colorful

cream-finish

shades
there's no color options that match your selections
try updating your filters to reveal more options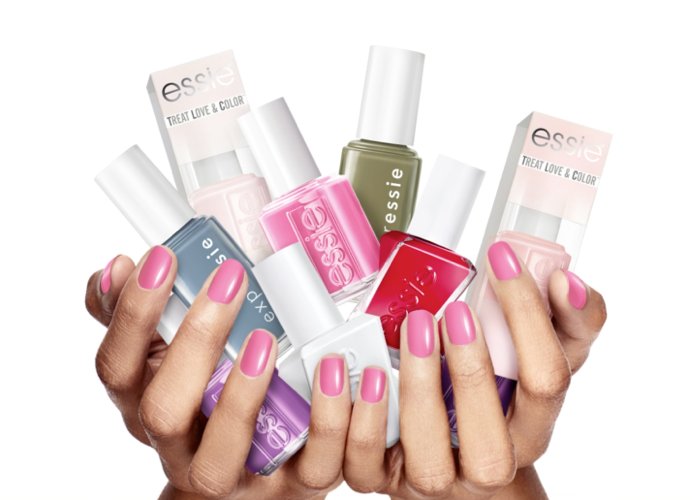 the anatomy by essie
every aspect of LOVe by essie is created without compromise – down to the packaging.

FAQ
how does a plant-based formula effect wear and shine?

our LOVe by essie 80% plant-based formula was carefully created with the best ingredients to deliver the same salon-quality wear & shine our consumers know and expect from essie nail color.
is plant-based nail polish healthier than regular nail polish?

all our products are tested to the strictest regulations worldwide, and we remain committed to no animal testing. we select performance-based nail polish ingredients that meet the highest standards and consistently deliver the impeccable color, outstanding wear and salon-quality formulas you have come to expect from essie.
what does the 80% plant-based ingredients mean?

80% of the raw materials that make up the LOVe by essie formula are plant-based, which means plant sources such as sugar cane, corn and cotton replace the conventional petrochemical based formulas. the other 20% include mineral based and organic pigments, mineral suspension agents that keeps pigments suspended in the formula, and synthetic ingredients to improve shine and performance.
what is the difference between the LOVe by essie and essie original formula?

essie original nail polish is traditional enamel that is vegan, 8-free, and is not tested on animals. LOVe by essie is an 80% plant-based nail polish made with ingredients derived from cotton, sugar cane, and corn providing salon quality wear & shine – and of course is also vegan and not tested on animals.