go to content
register

sign in

sign up

sign up

sign in

sign out
make summer pop with essie and poppi soda! 🫧
this summer, essie is teaming up with poppi to bring you summer nail designs inspired by poppi soda flavors and their joyfully colorful cans. check out these eye-catching summer nails and have fun recreating them at home using essie nail polish (with a poppi soda in hand, of course😉).
shop now
poppi soda outdid itself with its bubbly raspberry rose prebiotic beverage, so essie matched the magic with this delicious pink polish in the iconic shade: 'fiji'! picture yourself picking plump red berries from a bramble patch while drinking in the heavenly scent of fragrant pink roses.
sweet and crisp like poppi's cherry lime soda, this whimsical nail art project is also the perfect blend. you'll have a blast choosing how the lime-yellow semicircles swirl around your juicy red summer nails, featuring essie shades 'start signs only' & 'piece of work'.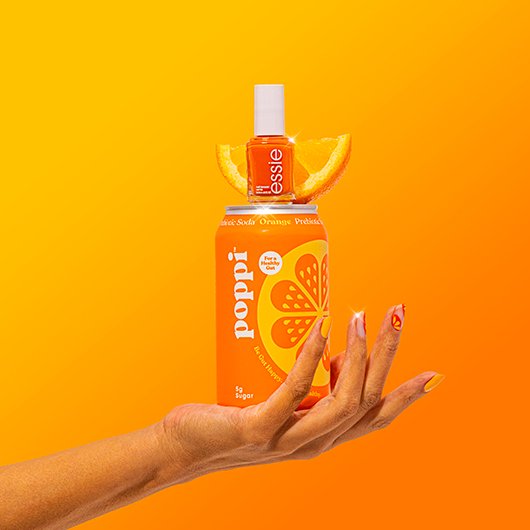 our latest pulp addiction is a summer nail design that's part lip-smacking still life, part pop(pi) art – and all juicy goodness.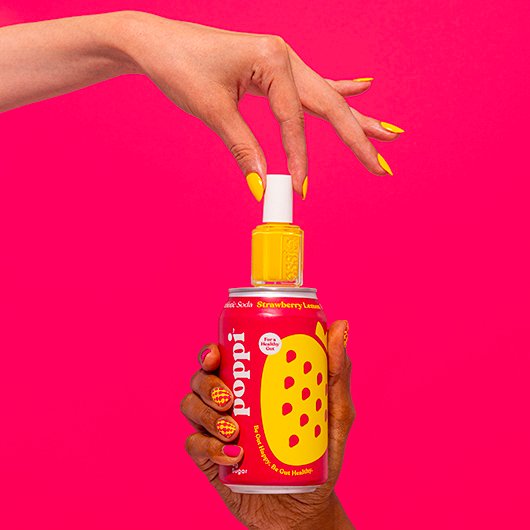 one sunny summer day, some sticky berry-stained fingers met a gang of tangy citrus fruits tumbling from a tree. they opened a strawberry lemonade stand and the rest is… nail art!