go to content
essie
nail polish
base & top coats
nail care
nail art
inspiration
sweepstakes
find essie
essie pro
about us
faq
contact us
makeup.com
cookie settings
terms of use
privacy policy
sitemap
facebook
twitter
pinterest
youtube
tumblr
instagram
nail art
electric ruffles
flowing stripes of summer color sure to start a buzz.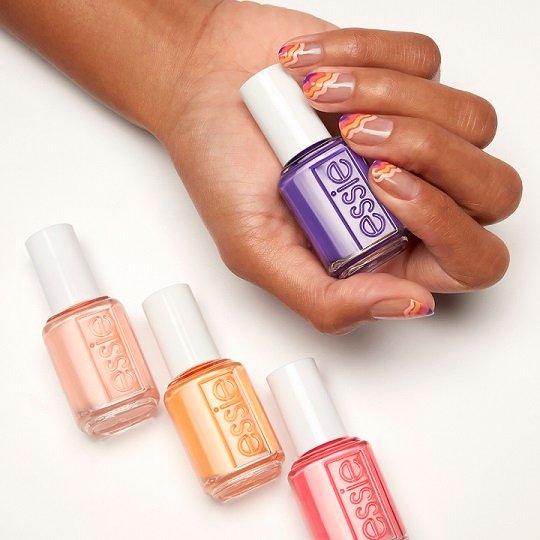 step 1: apply a coat of your preferred essie base coat and, using a liner brush, paint a small squiggled stripe of tangoed in love at the tip of the nail.
step 2: rinse your liner brush and paint another stripe hugging (but not touching) the first with claim to fame, then another with soles on fire and again with in full swing.
step 3: finish with your preferred essie topcoat.
---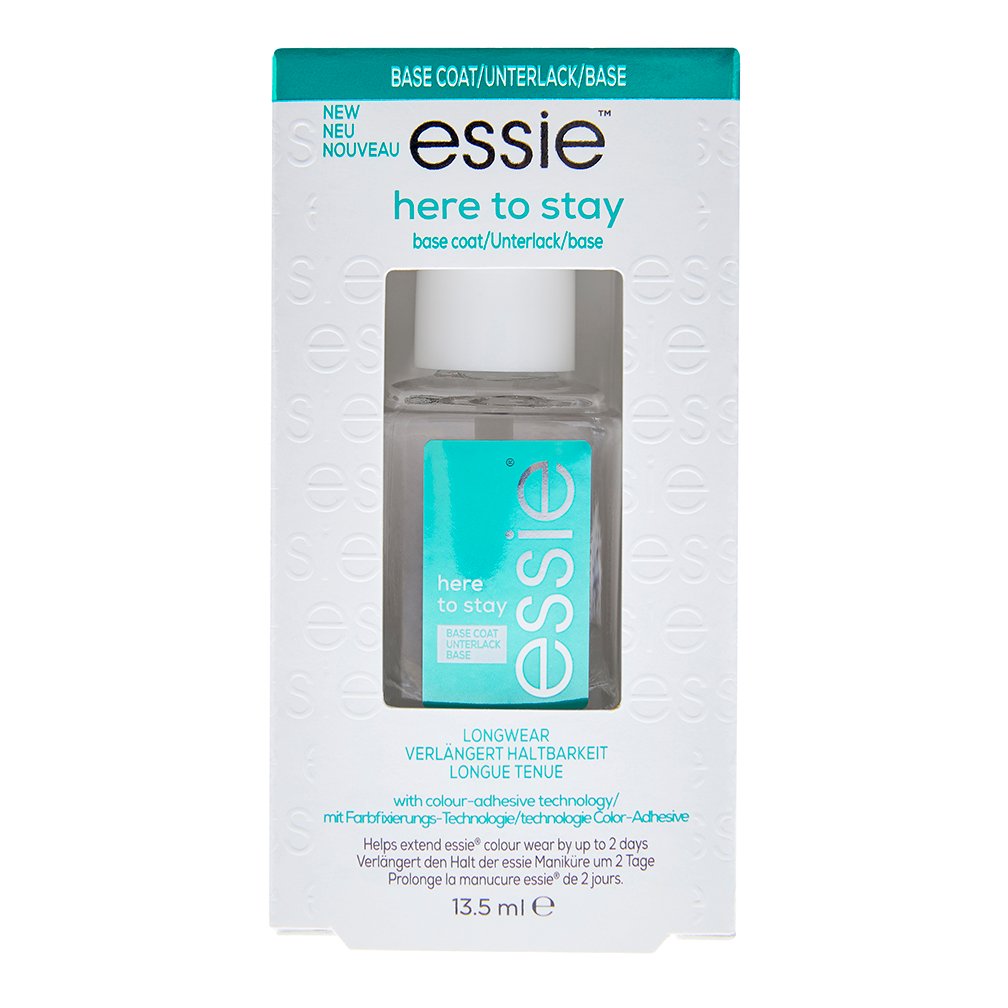 base coat
here to stay
$10.00
essie here to stay is our innovative color-adhesive technology applies smoothly to help hold color to your nail.  essie here to stay is a longwear champion base coat nail polish that provides a barrier to help prevent nail staining.  use with any essie enamel nail polish.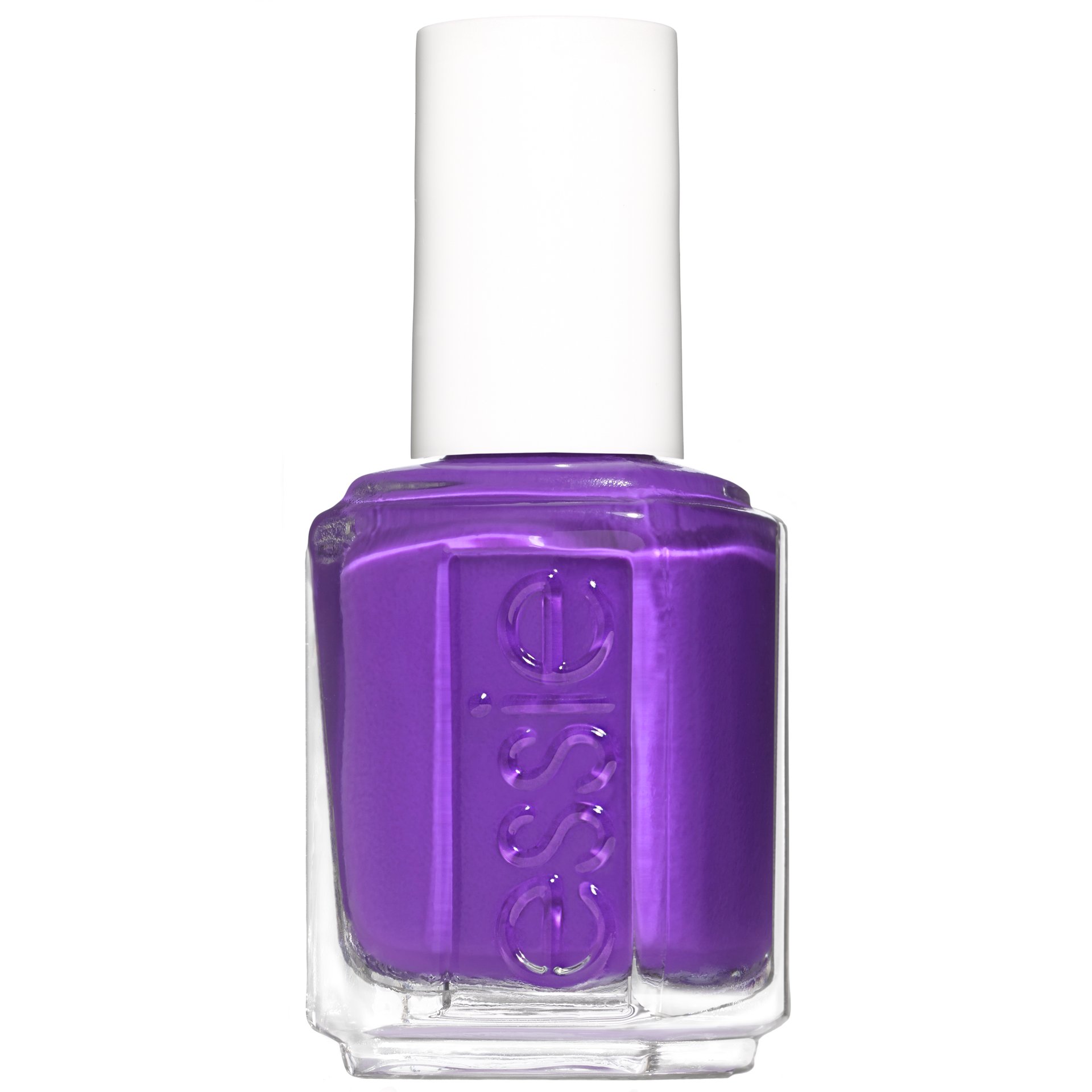 essie
tangoed in love
$9.00
<p>this glowing neon purple nail polish has all of the passion and drama of a storied summer romance</p> <p style="color: #767676; background-color: #ffffff; margin: 1em 0px; padding: 0px; letter-spacing: 0.1px;"><strong>essie enamel product benefits:</strong></p> <ul style="color: #333333; background-color: #ffffff; margin: 1em 0px; padding: 0px; letter-spacing: 0.1px;"> <li><span>extensive color palette with hundreds of shades&nbsp;</span></li> <li><span>demi, matte finish</span></li> <li><span>provides flawless coverage along with outstanding durability&nbsp;</span></li> <li><span>brush fits every nail size for streak-free application</span></li> </ul>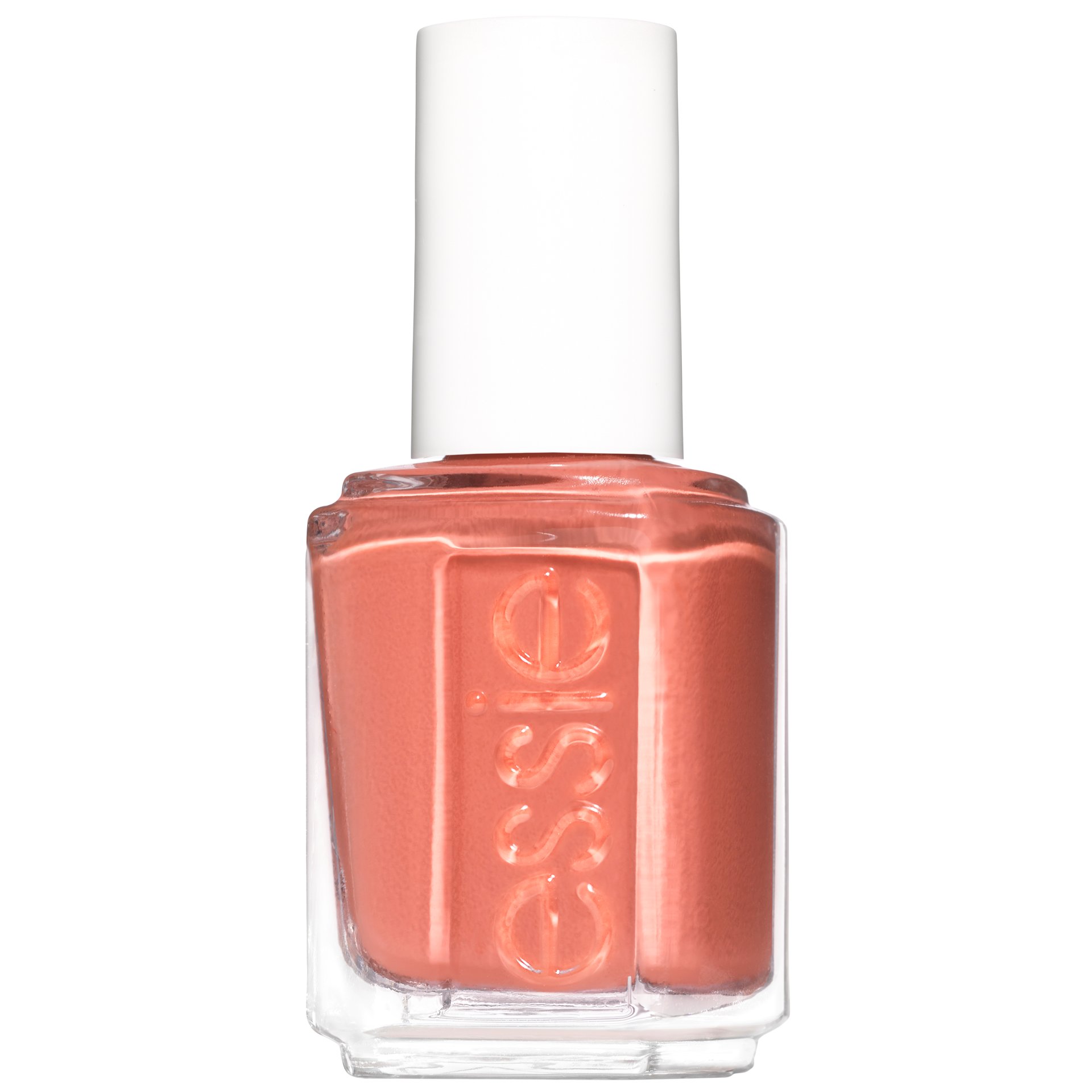 essie
claim to fame
$9.00
<p>the streets are your stage in this spicy hot neon pink nail polish with coral overtones go on, strike a rose</p> <p style="color: #767676; background-color: #ffffff; margin: 1em 0px; padding: 0px; letter-spacing: 0.1px;"><strong>essie enamel product benefits:</strong></p> <ul style="color: #333333; background-color: #ffffff; margin: 1em 0px; padding: 0px; letter-spacing: 0.1px;"> <li><span>demi-matte finish</span></li> <li><span>provides flawless coverage along with outstanding durability&nbsp;</span></li> <li><span>brush fits every nail size for streak-free application</span></li> </ul>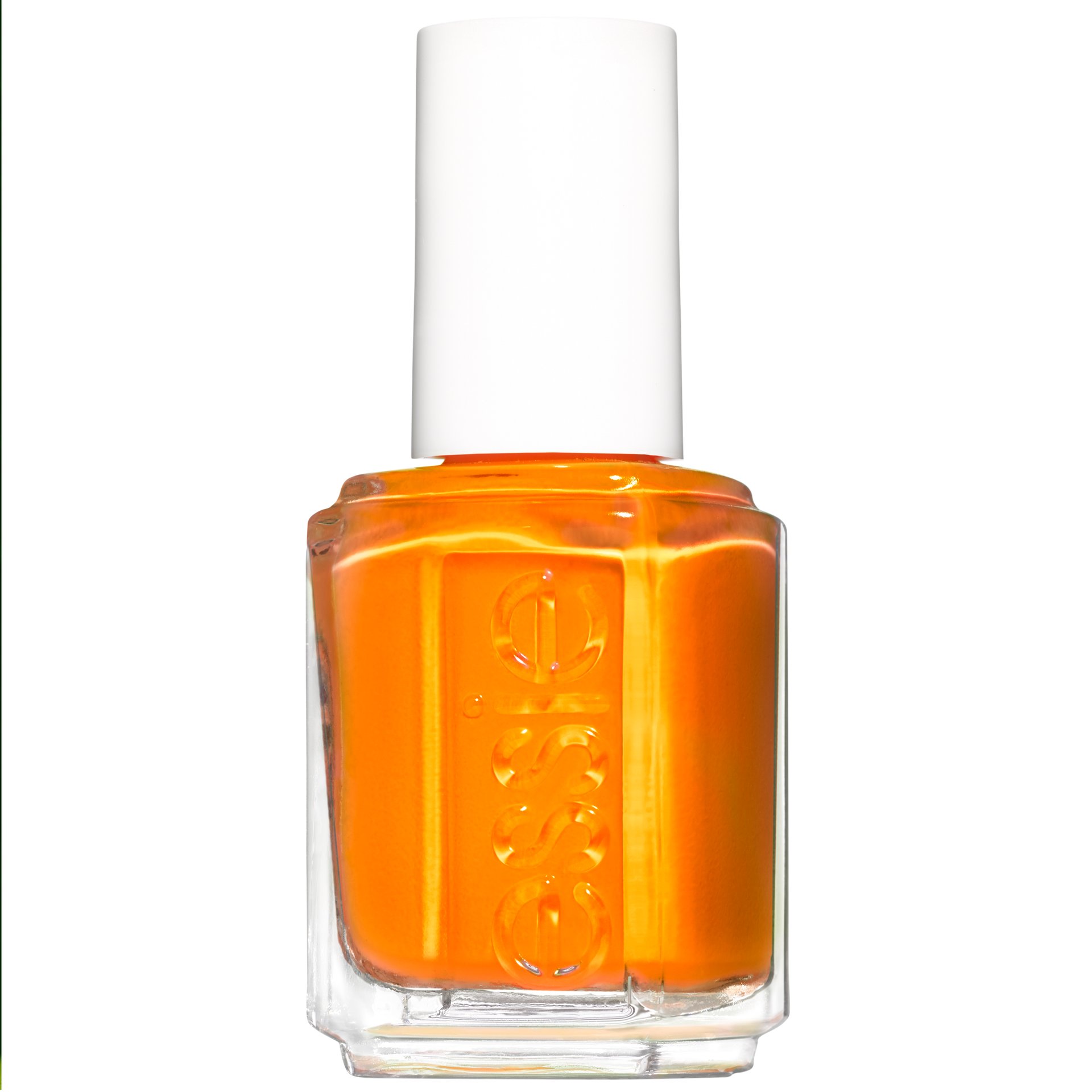 essie
soles on fire
$9.00
<p>get on your feet and feel the beat in this fiery neon tangerine orange nail polish with a demi-matte finish.</p> <p style="color: #767676; background-color: #ffffff; margin: 1em 0px; padding: 0px; letter-spacing: 0.1px;"><strong>essie enamel product benefits:</strong></p> <ul style="color: #333333; background-color: #ffffff; margin: 1em 0px; padding: 0px; letter-spacing: 0.1px;"> <li><span>extensive color palette with hundreds of shades&nbsp;</span></li> <li><span>provides flawless coverage along with outstanding durability&nbsp;</span></li> <li><span>brush fits every nail size for streak-free application</span></li> </ul>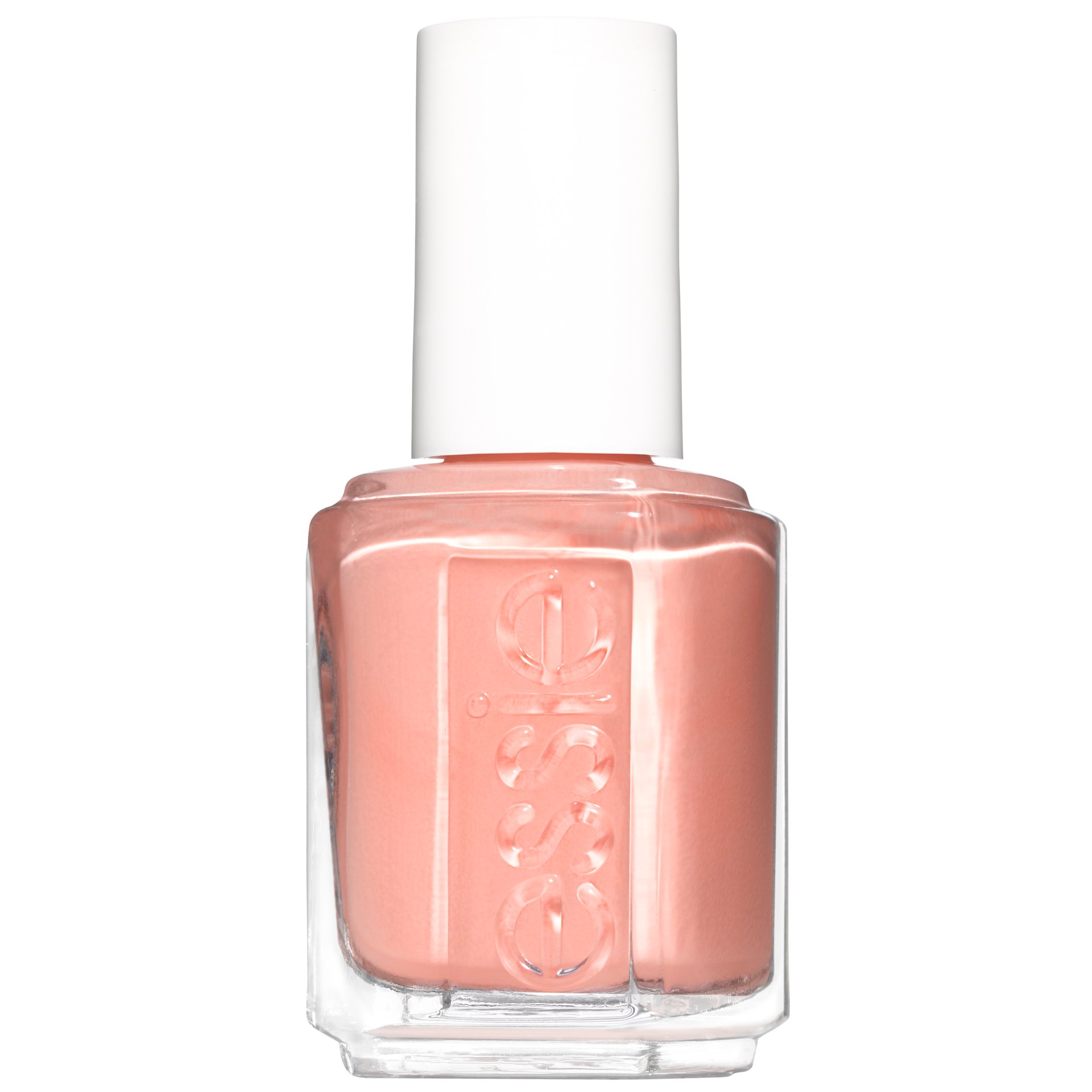 essie
in full swing
$9.00
<p>tonight's dancing partner? this sweet neon peachy nude demi-matte nail polish with seriously sassy undertones.</p> <p style="color: #767676; background-color: #ffffff; margin: 1em 0px; padding: 0px; letter-spacing: 0.1px;"><strong>essie enamel product benefits:</strong></p> <ul style="color: #333333; background-color: #ffffff; margin: 1em 0px; padding: 0px; letter-spacing: 0.1px;"> <li><span>extensive color palette with hundreds of shades&nbsp;</span></li> <li><span>provides flawless coverage along with outstanding durability&nbsp;</span></li> <li><span>brush fits every nail size for streak-free application</span></li> </ul>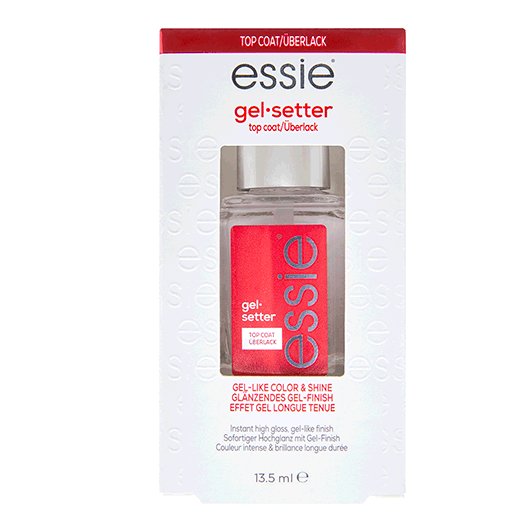 top coat
gel-setter
$10.00
<style type="text/css"> p.p1 {margin: 0.0px 0.0px 0.0px 0.0px; font: 12.0px 'Lucida Grande'; color: #000000} </style> <p class="p1">A clear topcoat that will give your nails gel-like essie color and shine day after day.</p>
---