go to content
register

sign in

sign up

sign up

sign in

sign out
nail art
perfect 10
summer-sault into #1 with this whimsical mani.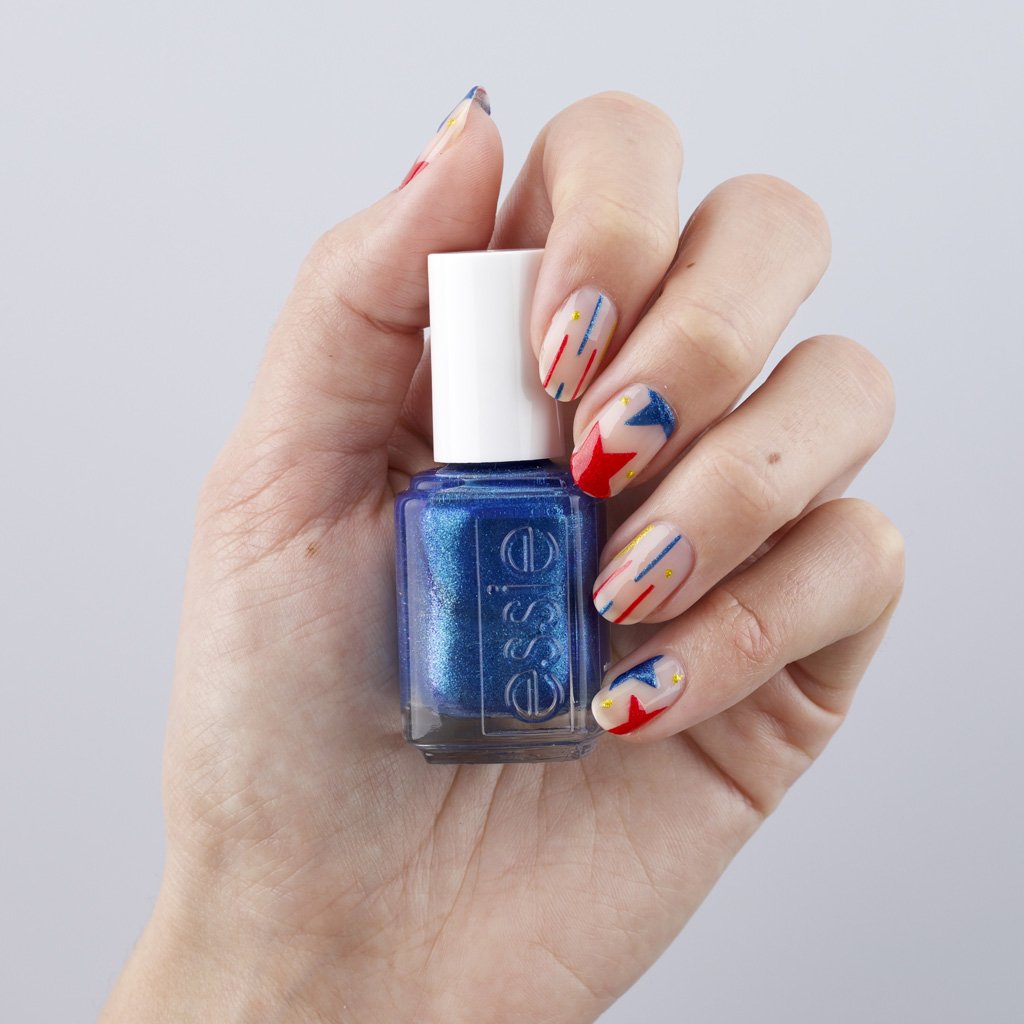 step 1: apply your preferred essie base coat.
step 2: using a thin stripping brush, polish stars of different sizes across every other nail with 'summer-sault' and 'balancing act.' fill them in.
step 3: using the stripping brush paint a few thin vertical lines on the blank nails using 'summer-sault,' 'balancing act' and 'perfect 10'- these lines can vary from nail to nail.
step 4: for added sparkle, use a dotting tool to apply 2-3 dots of 'perfect 10' on each nail.
step 6: shine + seal with any essie top coat.
*our perfect 10 shades are available for a limited time only at Ulta.com