go to content
register

sign in

sign up

sign up

sign in

sign out
nail art
poison apple
careful, one bite can change it all 🍎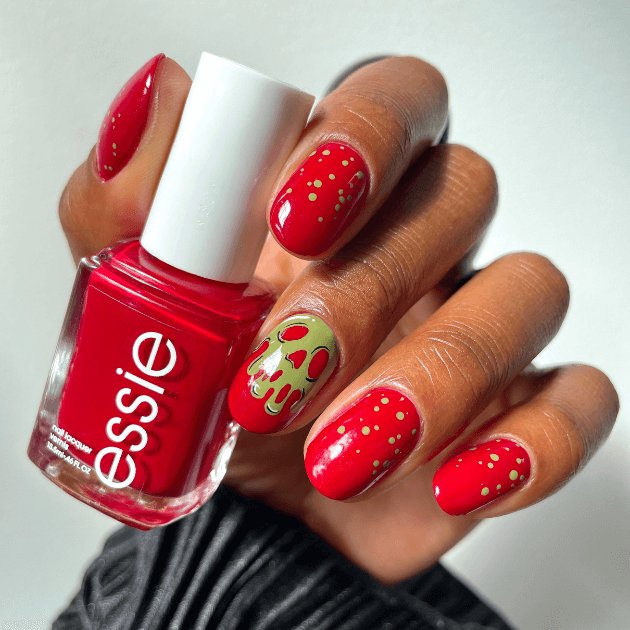 step 1: apply base coat and two coats of 'forever yummy'
step 2: using a liner brush dipped in 'win me over', paint wavy lines in the middle of nail to look like drips. add skeleton features of round eyes and nose outlines.
step 3: fill in negative space using 'win me over'.
step 4: on remaining nails create splatter dots at base of the nail using 'win me over'.
step 5: with 'forever yummy' paint thin ovals to create the mouth.
step 6: add shadow lines using 'licorice' to drips and features. add highlight lines using 'blanc'.
step 7: apply topcoat
---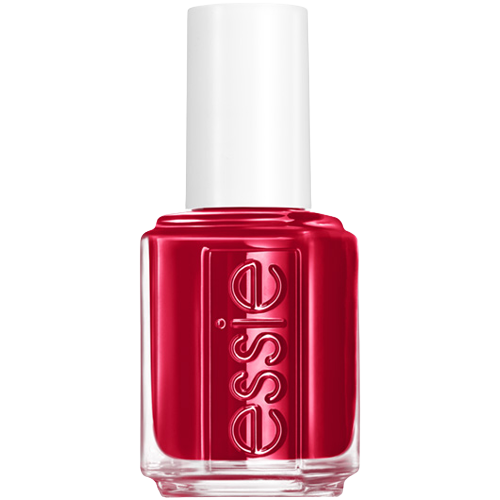 essie
forever yummy
$10.00
eternally gorgeous, positively delicious creamy tango red lacquer is always ready for action. appetites will run wild in this hot red polish. <p><span>&nbsp;</span></p> <p><strong><span>essie enamel product benefits:</span></strong></p> <ul style="list-style-type: disc;"> <li><span>extensive color palette with hundreds of shades&nbsp;</span></li> <li><span>high, glossy shine finish&nbsp;</span></li> <li><span>provides flawless coverage along with outstanding durability&nbsp;</span></li> <li><span>brush fits every nail size for streak-free application</span></li> </ul>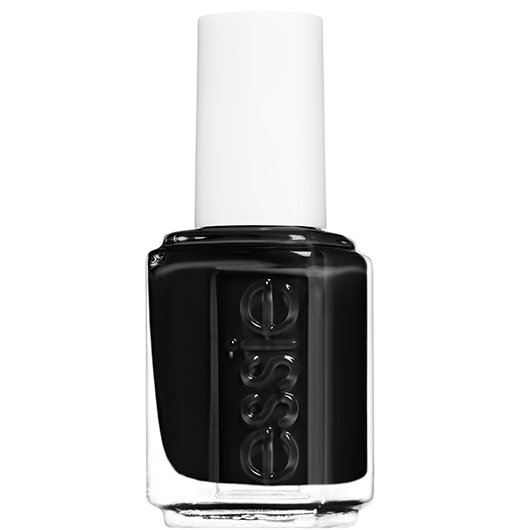 essie
licorice
$10.00
eternally cool. effortlessly chic. essie&rsquo;s original beguiling jet black lacquer laces up a deep, dark and delicious look for a rockstar attitude with sophisticated style. <p><span>&nbsp;</span></p> <p><strong><span>essie enamel product benefits:</span></strong></p> <ul style="list-style-type: disc;"> <li><span>extensive color palette with hundreds of shades&nbsp;</span></li> <li><span>high, glossy shine finish&nbsp;</span></li> <li><span>provides flawless coverage along with outstanding durability&nbsp;</span></li> <li><span>brush fits every nail size for streak-free application</span></li> </ul>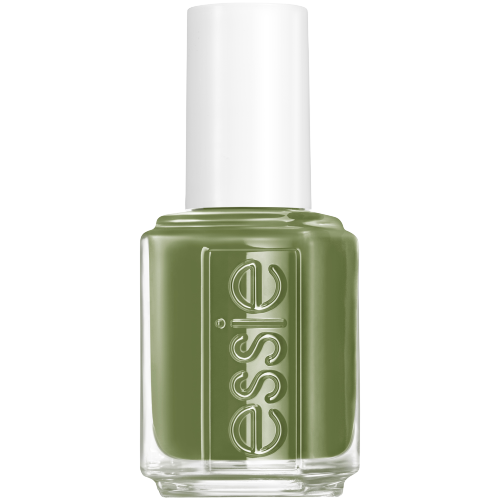 essie
win me over
$10.00
skip the supersized stuffed animals. this muted khaki-green nail polish with yellow undertones is the ultimate prize<br /> <ul style="list-style-type: disc;"> <li> it&rsquo;s all fun and games with the new essie <strong>ferris of them all collection</strong>, spectacular nail polish colors that whirl n' twirl up some nostalgia for a summer evening spent at a wondrous fair. with childhood excitement, ride your luck and prepare for some air spun fun! in this season&rsquo;s trendiest colors, you&rsquo;re always the ferris of them all.</li> <li> salon quality formula for flawless coverage.</li> <li> our exclusive easy glide brush for quick, even professional application on nails.</li> <li> from the essie collection, which has produced more than 1,000 shades and counting.</li> <li> to use: apply one coat of any of our essie base coats on nails. follow with two coats of essie original color. finish with any one of our essie top coats.</li> <li> over&nbsp;a thousand nuanced colors, essie original nail polish takes from the latest fashion and cultural trends to make your manicure possibilities endless, with a wink and story always on hand.&nbsp;&nbsp;your partner for playful inspiration.</li> </ul> <p style="text-align:center;"><a href="/nail-polish/whats-new/ferris-of-them-all">see the collection</a></p>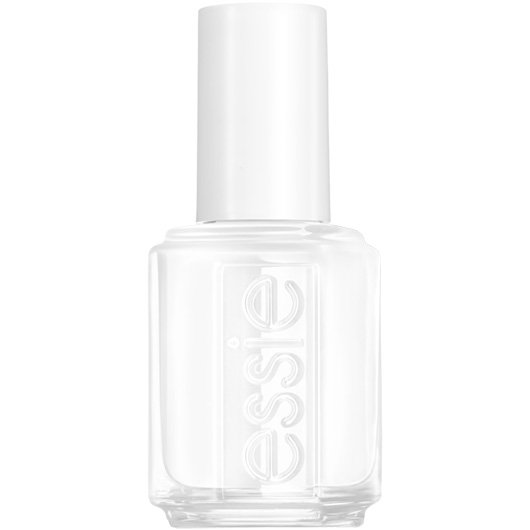 essie
blanc
$10.00
brush on the perfect french manicure tip with ease. full coverage, pure snowy white lacquer creates an elegant, smooth line every time.DBP, Toluene and Formaldehyde free. <p><span>&nbsp;</span></p> <p><strong><span>essie enamel product benefits:</span></strong></p> <ul style="list-style-type: disc;"> <li><span>extensive color palette with hundreds of shades&nbsp;</span></li> <li><span>high, glossy shine finish&nbsp;</span></li> <li><span>provides flawless coverage along with outstanding durability&nbsp;</span></li> <li><span>brush fits every nail size for streak-free application</span></li> </ul>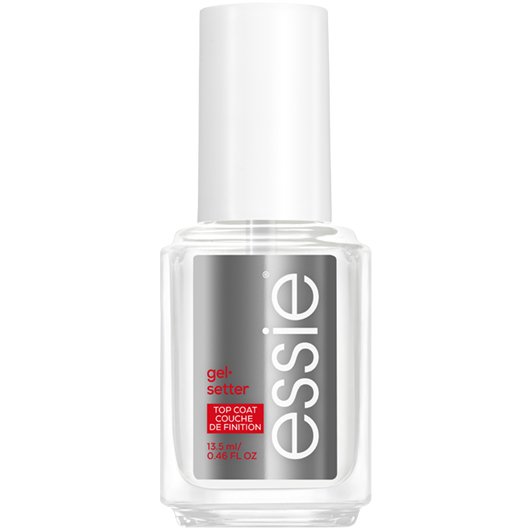 top coat
gel-setter
$11.00
<style type="text/css"> p.p1 {margin: 0.0px 0.0px 0.0px 0.0px; font: 12.0px 'Lucida Grande'; color: #000000} </style> <p class="p1">A clear topcoat that will give your nails gel-like essie color and shine day after day.</p>
---