go to content
register

sign in

sign up

sign up

sign in

sign out
nail art
simply sparkles
for easy nail art for beginners, this pink sparkle look is it. it's easy, pink-and-clear sparkle holiday nail perfection that mimics the falling confetti vibe of the stroke of midnight, and looks seriously impressive.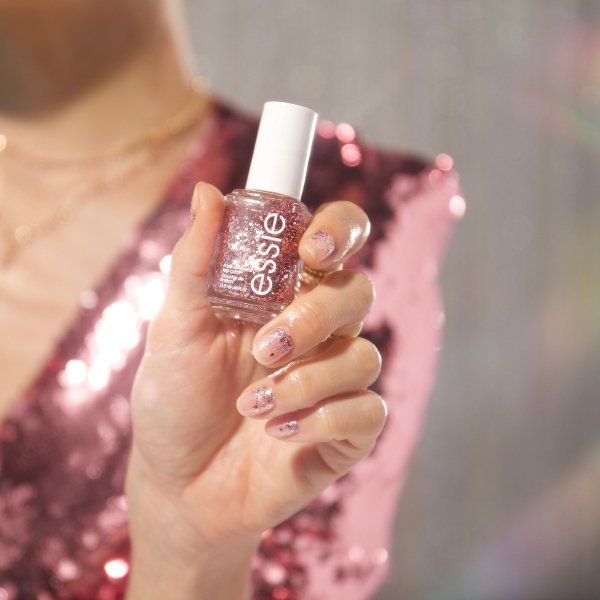 nail art level: nail newbie
step 1: apply one coat of basecoat, then one coat of hi maintenance to all nails.
step 2: take birthday girl and brush from the cuticle area up towards the nail tip, without reaching the nail tip (you'll want the glitter concentrated at the base, lighter in the middle, non-existent at the tip).
step 3: repeat step 2 using the shade congrats.
step 4: repeat 2 using the nail shade a cut above.
step 5: finish with two coats of glossy topcoat.
---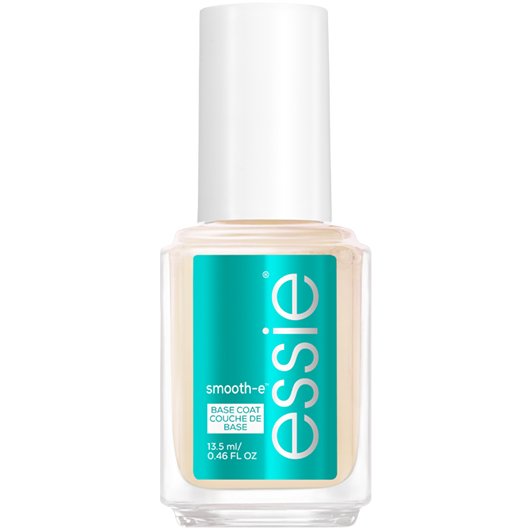 base coat
smooth-e
$11.00
our new ceramide-infused formula fills uneven surfaces on the nail to provide a sleek finish. instantly primes nails for a smooth and even surface for color adhesion. provides a barrier to help prevent nail staining. the result: even and smoothed out ridges for a perfectly beautiful manicure.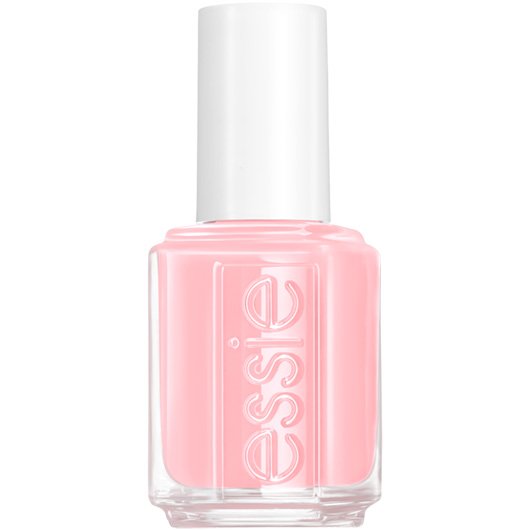 essie
hi maintenance
$10.00
how does she do it? this perfectly innocent, sheer pale pink nail lacquer makes for flawless manis and pedis that only look time-consuming. <p><span>&nbsp;</span></p> <p><strong><span>essie enamel product benefits:</span></strong></p> <ul style="list-style-type: disc;"> <li><span>extensive color palette with hundreds of shades&nbsp;</span></li> <li><span>high, glossy shine finish&nbsp;</span></li> <li><span>provides flawless coverage along with outstanding durability&nbsp;</span></li> <li><span>brush fits every nail size for streak-free application</span></li> </ul>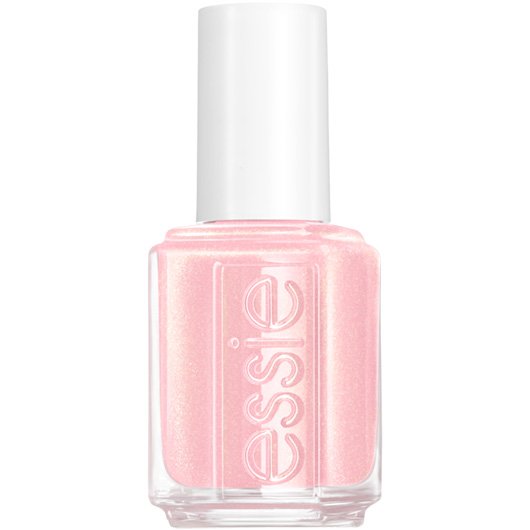 essie
birthday girl
$10.00
<p>surprise! enjoy this happy, pretty present: an iridescent sheer pink nail polish that makes every birthday more fun.</p> <p class="p1" style="color: #767676; background-color: #ffffff; margin: 1em 0px; padding: 0px; letter-spacing: 0.1px;"><span class="s1"><strong>essie enamel product benefits:</strong></span></p> <ul class="ul1" style="color: #333333; background-color: #ffffff; margin: 1em 0px; padding: 0px; letter-spacing: 0.1px;"> <li class="li2"><span class="s3">extensive color palette with hundreds of shades&nbsp;</span></li> <li class="li2"><span class="s3">high, glossy shine finish&nbsp;</span></li> <li class="li2"><span class="s3">provides flawless coverage along with outstanding durability&nbsp;</span></li> <li class="li2"><span class="s3">brush fits every nail size for streak-free application</span></li> </ul>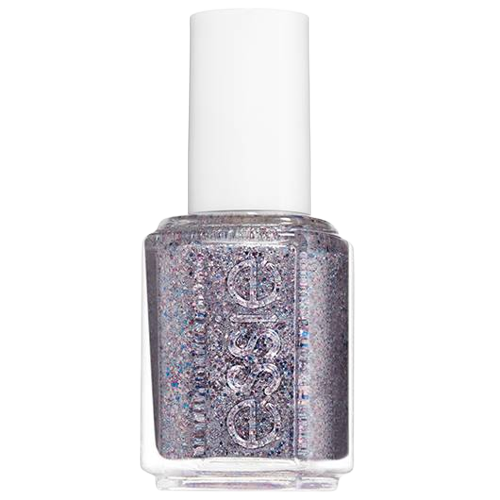 essie
congrats
$10.00
you did it! get the party started with this opalescent confetti-fueled, glittery polish worthy of a celebration. apply 2 coats for full coverage. <p><span>&nbsp;</span></p> <p><strong><span>essie enamel product benefits:</span></strong></p> <ul style="list-style-type: disc;"> <li><span>extensive color palette with hundreds of shades&nbsp;</span></li> <li><span>high, glossy shine finish&nbsp;</span></li> <li><span>provides flawless coverage along with outstanding durability&nbsp;</span></li> <li><span>brush fits every nail size for streak-free application</span></li> </ul>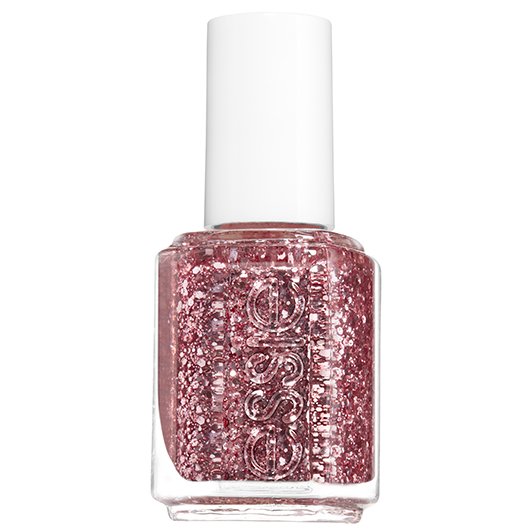 essie
a cut above
$10.00
top your favorite essie color with a coat of jewels and create a lavish nail look with this cutting edge, shattered pink diamond glitz lacquer. <p><span>&nbsp;</span></p> <p><strong><span>essie enamel product benefits:</span></strong></p> <ul style="list-style-type: disc;"> <li><span>extensive color palette with hundreds of shades&nbsp;</span></li> <li><span>high, glossy shine finish&nbsp;</span></li> <li><span>provides flawless coverage along with outstanding durability&nbsp;</span></li> <li><span>brush fits every nail size for streak-free application</span></li> </ul>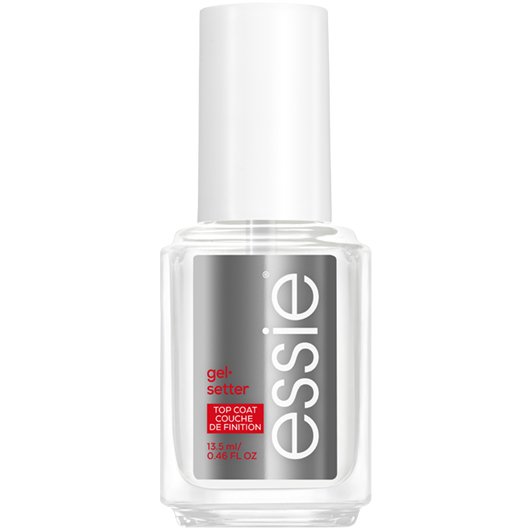 top coat
gel-setter
$11.00
<style type="text/css"> p.p1 {margin: 0.0px 0.0px 0.0px 0.0px; font: 12.0px 'Lucida Grande'; color: #000000} </style> <p class="p1">A clear topcoat that will give your nails gel-like essie color and shine day after day.</p>
---