go to content
essie
nail polish
base & top coats
nail care
nail art
inspiration
sweepstakes
find essie
essie pro
about us
faq
contact us
makeup.com
cookie settings
terms of use
privacy policy
sitemap
facebook
twitter
pinterest
youtube
tumblr
instagram
nail art
winter gradient
essie
step 1. apply two coats of wicked as a base color and allow to dry.
step 2: on a latex free makeup wedge/sponge, apply what's gold is new and dab onto the tip of the nail, gently moving upwards. allow to dry before moving on to the next shade.
step 3: on the sponge, add summit of style and repeat the process concentrating most of the glitter at the tip, and gradually dabbing a bit towards the middle of the nail.
step 4: seal with gel-setter top coat!
---
essie
wicked
$9.00
award-winning. forever stylish. deep, dark sinister red is not for the faint of heart. strident, striking and bold, blood red lacquer creates a sensational, sexy nail look. <p><span>&nbsp;</span></p> <p><strong><span>essie enamel product benefits:</span></strong></p> <ul style="list-style-type: disc;"> <li><span>extensive color palette with hundreds of shades&nbsp;</span></li> <li><span>high, glossy shine finish&nbsp;</span></li> <li><span>provides flawless coverage along with outstanding durability&nbsp;</span></li> <li><span>brush fits every nail size for streak-free application</span></li> </ul>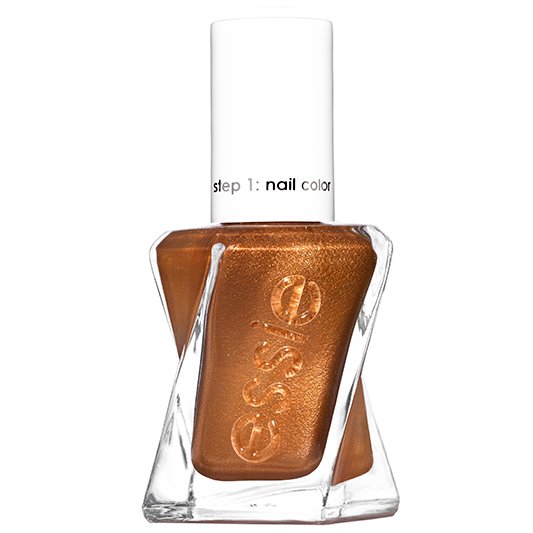 essie
what s gold is new
$11.50
<p>freshen up a staple look with a new manicure of golden copper metallic nail polish with yellow and red undertones. (sparkling metallic)<br /> <br /> <strong>essie gel couture product benefits:</strong></p> <ul> <li>luxury longwear at your fingertips: 2-step application for smooth, impeccable color and flawless gel-like shine.</li> <li>at home application. easy removal.</li> <li>step 1: apply 2 coats of gel couture color. step 2: top with gel couture top coat for flawless gel-like shine + protection.</li> <li>over 100+ gel couture colors to choose from.</li> </ul>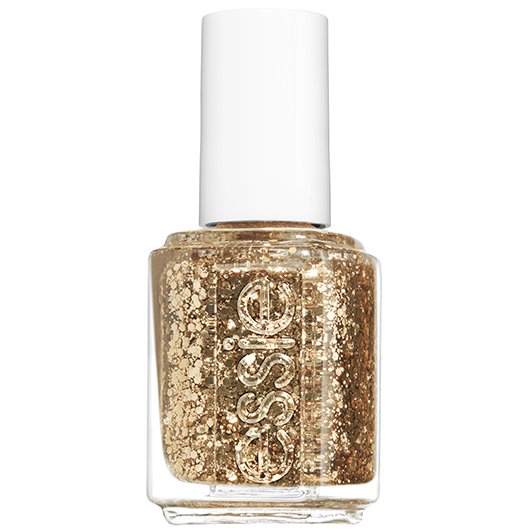 essie
summit of style
$9.00
fantastic and fashion-inspired top coat that adds multi-faceted, luxurious texture to any iconic essie color. A new summit of style to join the successful luxeffects collection. <p><span>&nbsp;</span></p> <p><strong><span>essie enamel product benefits:</span></strong></p> <ul style="list-style-type: disc;"> <li><span>extensive color palette with hundreds of shades&nbsp;</span></li> <li><span>high, glossy shine finish&nbsp;</span></li> <li><span>provides flawless coverage along with outstanding durability&nbsp;</span></li> <li><span>brush fits every nail size for streak-free application</span></li> </ul>
---