go to content
register

sign in

sign up

sign up

sign in

sign out
nail art
very merry metallic nail art
'tis the season for metallic nail art! celebrate the holidays in style with this striped and swirled nail art design that's perfect for winter.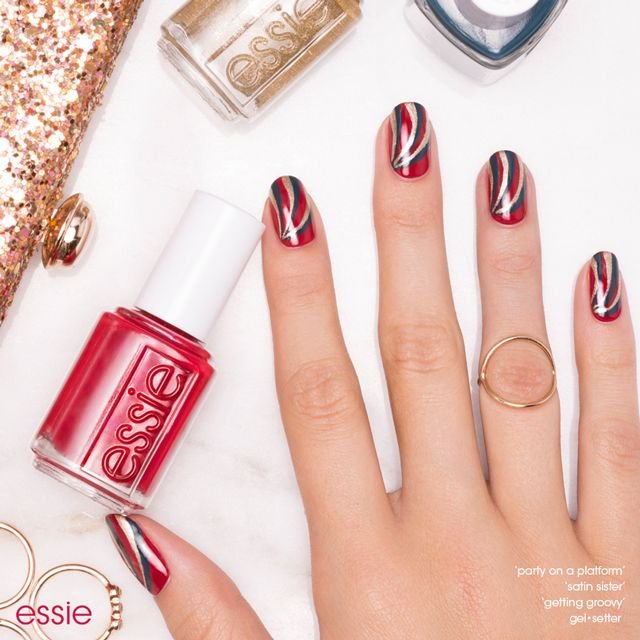 step 1: hydrate with apricot cuticle oil.
step 2: clean then prep nails with your favorite essie base coat.
step 3: apply 2 coats of party on a platform.
step 4: using a detail brush dipped in satin sister, make the arches from tip to cuticle. stripes should be wider and more curved at the tip getting thinner and coming to point where they meet.
step 5: repeat with getting groovy.
step 6: top with a coat of essie gel•setter
---
shop this post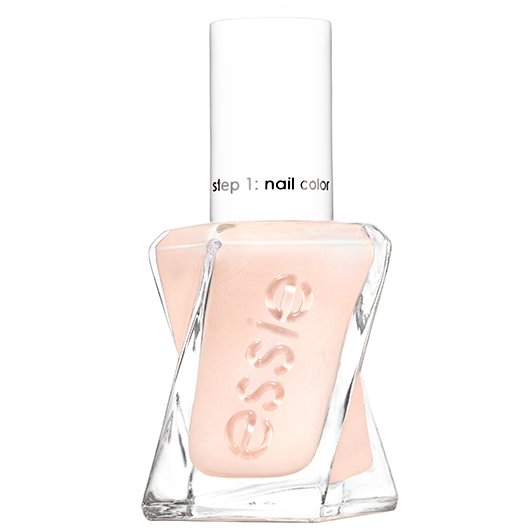 gel couture
satin slipper
$13.00
flawlessly feminine. perpetually pretty. this longwear, graceful silky champagne ivory is always on pointe. step 1: apply two coats of gel couture color.&nbsp; step 2: apply gel couture top coat. <p><strong><span>&nbsp;</span></strong></p> <p><strong><span>gel couture product benefits:</span></strong></p> <ul style="list-style-type: disc;"> <li><span>luxurious longwear with gel-like color and shine in an easy 2-step system</span></li> <li><span>use easy removal</span></li> <li><span>patent-pending curve hugging brush for perfect essie color coverage</span></li> <li><span>with gel couture top coat&nbsp;</span></li> </ul>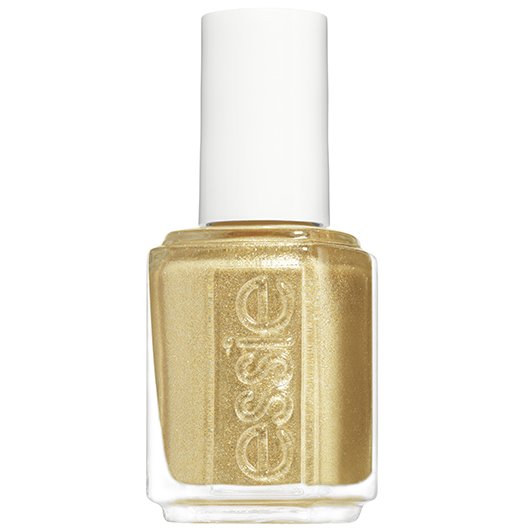 essie
getting groovy
$10.00
yeah, baby! slip on this metallic palladium gold and shake that groove thing all night long. <p><span>&nbsp;</span></p> <p><strong><span>essie enamel product benefits:</span></strong></p> <ul style="list-style-type: disc;"> <li><span>extensive color palette with hundreds of shades&nbsp;</span></li> <li><span>high, glossy shine finish&nbsp;</span></li> <li><span>provides flawless coverage along with outstanding durability&nbsp;</span></li> <li><span>brush fits every nail size for streak-free application</span></li> </ul>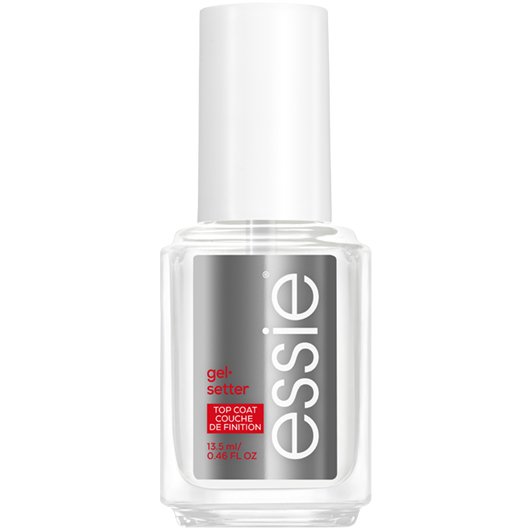 top coat
gel-setter
$11.00
<style type="text/css"> p.p1 {margin: 0.0px 0.0px 0.0px 0.0px; font: 12.0px 'Lucida Grande'; color: #000000} </style> <p class="p1">A clear topcoat that will give your nails gel-like essie color and shine day after day.</p>
---